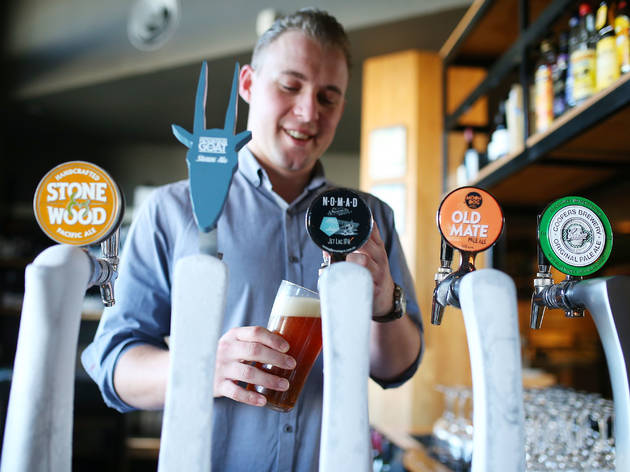 1/10
Photograph: Graham Denholm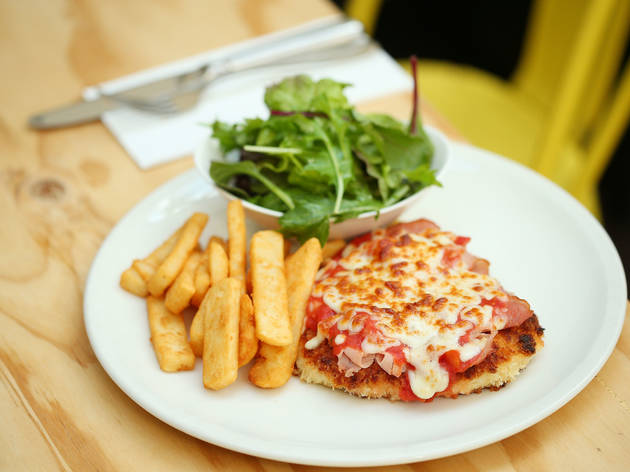 2/10
Photograph: Graham Denholm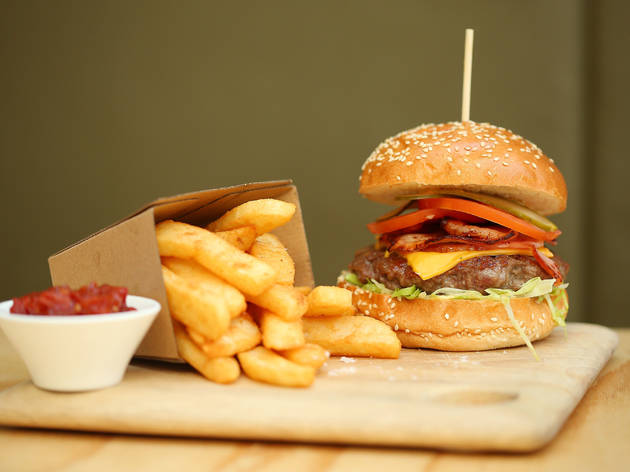 3/10
Photograph: Graham Denholm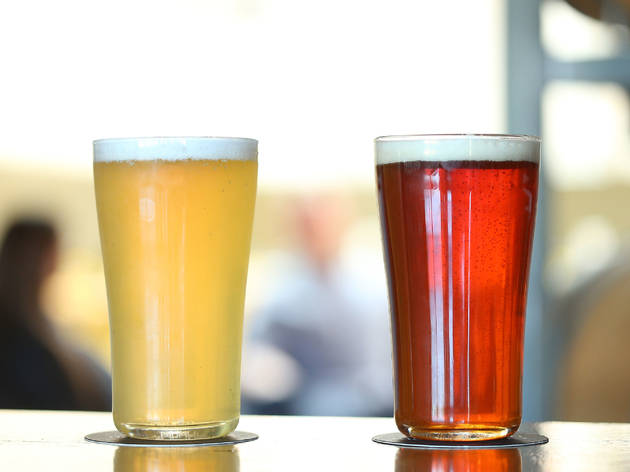 4/10
Photograph: Graham Denholm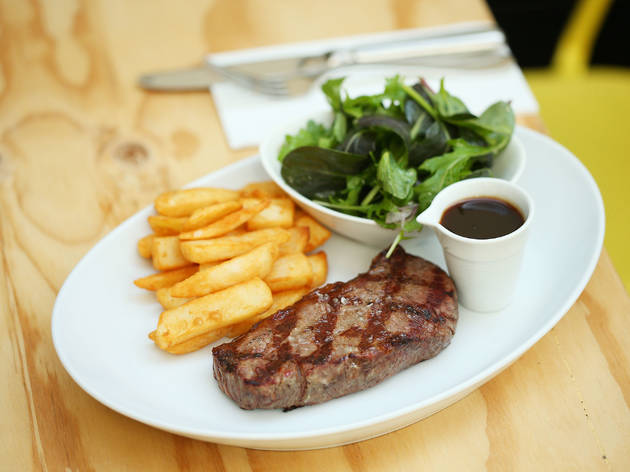 5/10
Photograph: Graham Denholm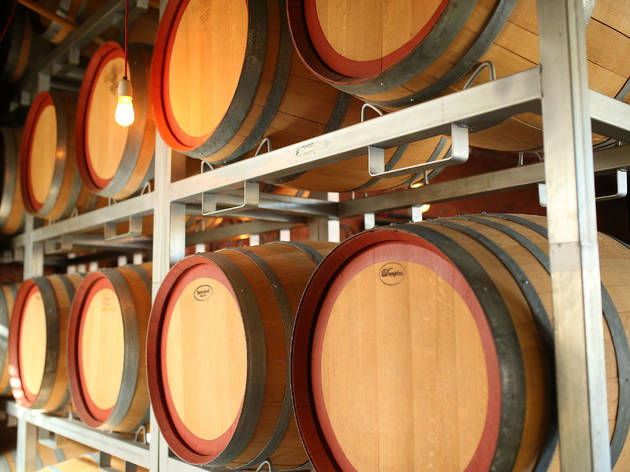 6/10
Photograph: Graham Denholm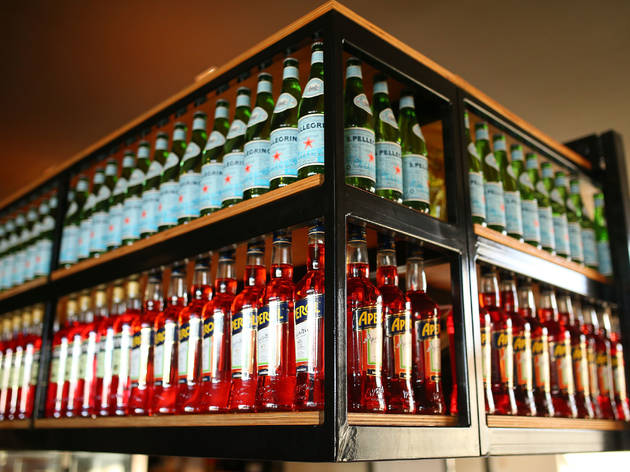 7/10
Photograph: Graham Denholm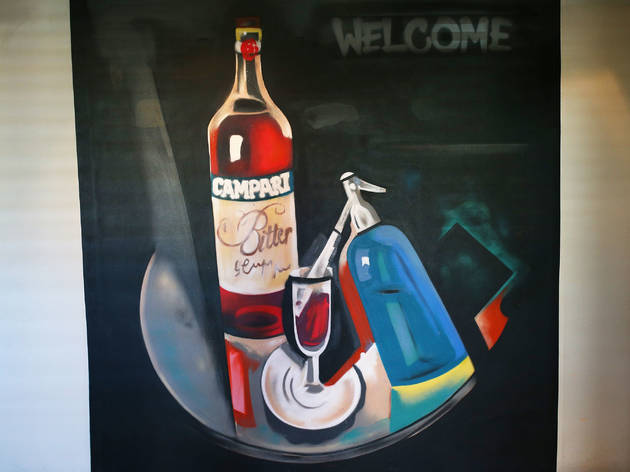 8/10
Photograph: Graham Denholm
9/10
Photograph: Graham Denholm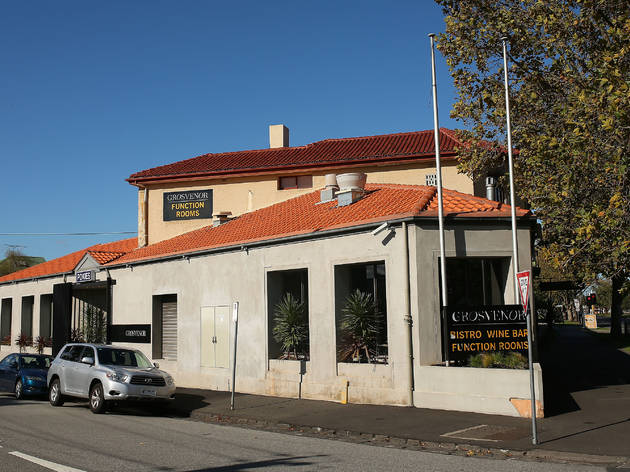 10/10
Photograph: Graham Denholm
The pub of the people on the southside has a great food offering
You might not expect to find a place like the Grosvenor here on Brighton Road in St Kilda East. From a distance, it looks like any other massive suburban pub; nondescript brick exterior, drive-through bottle-o, a couple of blokes having pots on the terrace. But walk in and you'll know you're someplace different. The Grosvenor's interior design hits all the trends of the last few years with exposed brick, brightly coloured enamel stools and naked filament bulbs on red wires, lounge beats bouncing gently off a huge rack of wine barrels that dominates the main bar. Overall, the place feels like it's trying very hard not to offend anyone, and it seems to be working – the Grosvenor easily dominated this year's People's Choice Award voting.
But despite the no-risks-taken atmosphere, there's a real attention to quality and variety here if you're willing to go beyond a Carlton and a parma. The long menu is heavy on protein with five options each of burgers, parmas and steaks. It's usually a sign that a kitchen is going for quantity over quality but here not so: the Mr Pink burger comes with pink peppercorn mayo, mushies and blue cheese sauce. Even with such bold competing flavours the beef is the star of the show. There's creativity too, like chickpea chips served as a little Jenga stack studded with fennel seed with a spicy paprika romesco sauce. There's also a kids' menu, wood-fired pizzas, and screw it, why not call ahead and order a whole suckling pig if you're really hungry?
Craft beer is well represented with Moon Boy, Nomad and La Sirene on tap and more craft and Euro options by the bottle. The wine list is also extensive, although the by-the-glass options are predictable. All the other pub boxes are ticked with plenty of screens for footy-watching, trivia on Wednesdays, bingo on Mondays and live acoustic gigs on Sunday arvo. There's not a lot else for us to say as you, our dear readers, have spoken: the Grosvenor is your king of pubs.
Venue name:
The Grosvenor Hotel
Contact:
Address:
10 Brighton Rd
St Kilda East
3183

Opening hours:
Daily noon-late
Transport:
Nearby stations: Balaclava; Ripponlea