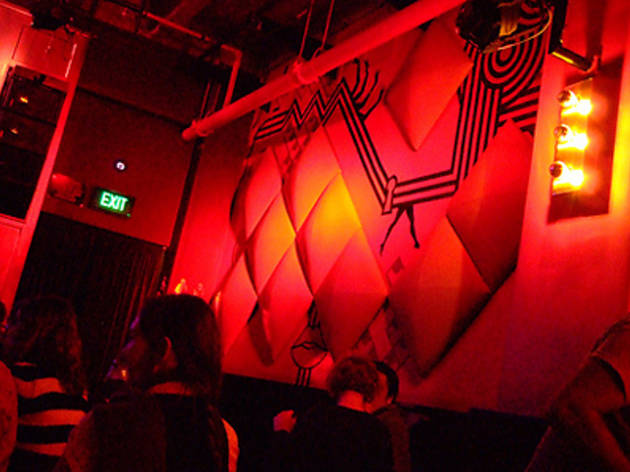 Curtin House is frankly ridiculous, brimming over as it is with a host of outstanding bars and club spaces. The Toff in Town is one of the swankiest, with a private booth bar to the left of the stairway and the excellent band space to the right.
This cosy little red curtained room has hosted a wealth of talent, both home and from far away. It's a decadent haunt, and one that reeks of character in an already vibrant Melbourne scene. Get right up and sweaty at the foot of the stage.
Monday:
Get moving every Monday at The Toff with swing classes run by Johnny T and Ramona Staffeld. Classes run for beginners through to advanced steppers starting from $15 per class. 6.30-9.30pm
Thursday:
Thursday night party revellers are in for a treat asThe Toff plays host to the cities wildest indie/electro dance party every Thursday night. 11.30pm-5am FREE
Friday:
Relive all your favourite hits from the 60's/70's/80's and 90's with Dr Phil Smith as he hosts the Pop Rocks every Friday Night. 9pm FREE
Saturday:
Dance into the wee small hours of the morning at the weekly disco inspired rave: The House deFROST. 12-5am FREE
Venue name:
The Toff in Town
Contact:
Address:
Lvl 2, Curtin House
252 Swanston St
3000

Opening hours:
Mon- Thu & Sat 5pm-late; Fri 3pm-late; Sun 4pm-late
Transport:
Nearby stations: Melbourne Central
The House DeFrost

Does the Toff's heaving weekly disco night need an introduction? Get yourself up those Curtin House steps and onto the dancefloor, where Andee Frost (one of Melbourne's finest selectors) will unleash the best disco available on vinyl.