Untold stories
Bartenders from three top Melbourne bars have created Untold Spiced Rum cocktails that express their unique stories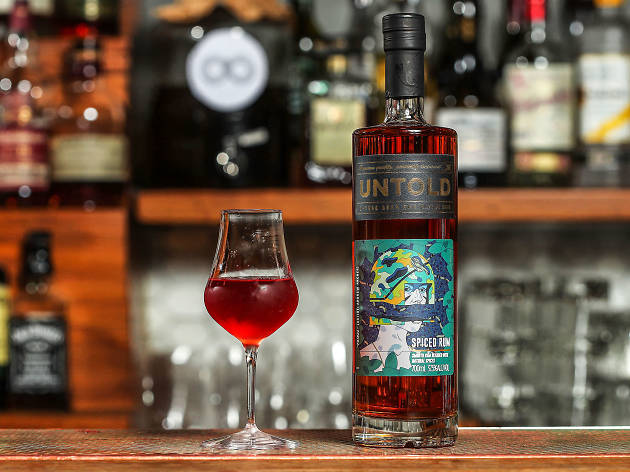 Untold Rum was born of a passionate collaboration between leading Australian bartenders and spirits experts. A range of subtle spices is added to a unique blend of smooth, two- and three-year aged golden rums; the result is a distinctive, full-bodied spiced rum that is made to mix.
Untold Rum's makers believe that our experiences are what enrich and define us. So we at Time Out invited three Melbourne bartenders to tell us a story about the life of their bar and to invent an Untold Rum cocktail that conveys the essence of that story.
Melbourne's bartenders are restless spirits who understand that life is a journey. Inspired by Untold Rum, here's what they came up with. You can enjoy their Untold cocktails and share stories with their makers from July 10 to August 21, 2018.

To hear more about the stories and watch filmed interviews with the bartenders, check out @UntoldRum.
---
THE COCKTAILS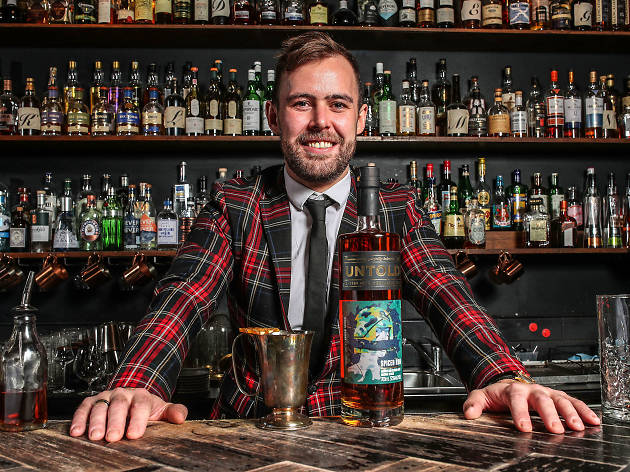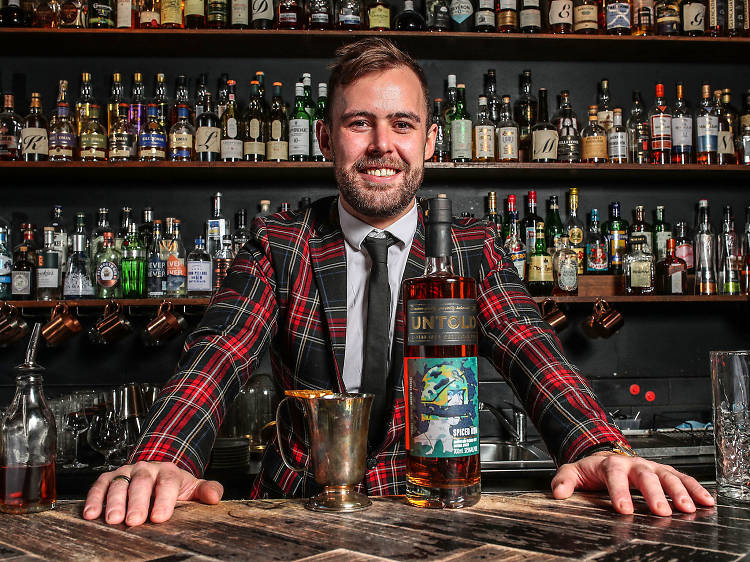 Photograph: Graham Denholm
Nicky Craig has made a cocktail paying tribute to his first experience of this iconic Melbourne bar
---
Cocktail: A Tale UNtold
Ingredients:
30ml Untold Rum
30ml overproof rum
15ml spent coffee-infused agave
20ml lemon stock
15ml egg white
2 drops Mr Bitters Cacao & Macadamia bitters
1 drop pimento bitters
Macadamia and almond praline

Method:
Dry shake, then shake with ice and fine strain into a metal goblet. Garnish with macadamia and almond praline.
---
Nicky's story
"I walked into Eau de Vie for the first time in November 2015. It was merely hours after landing in Australia for the first time. I'd worked in bars for six years in Edinburgh and two in Kuala Lumpur, and I'd just spent six weeks in Mexico and three in California before coming to Melbourne. It's a beautiful bar to walk into. It was super busy, a Saturday night, music was pumping, there were people everywhere, and behind the bar was a friend I knew from Scotland. He asked what I felt like drinking and my response was, 'whisky, and refreshing'. Moments later he presented me with a smoky riff on the Lion's Tail cocktail.
"A week later I was working behind the bar, and I've worked there ever since. The Melbourne hospitality industry is incredibly welcoming. At Eau de Vie, we try to focus on having that friendly feeling when anybody walks in the door. A lot of bars across the world are doing amazing things in terms of creativity but they fall short in the basics of hospitality, which is service.
"The inspiration behind A Tale Untold was to remember that first drink I had at Eau de Vie, with a focus on local products. Using Untold Spice Rum instead of whisky in a Lion's Tail gives it more complexity, a little bit more spice. I used the spent coffee granules from the coffee shop around the corner for my coffee-infused agave. Melbourne-made Mister Bitters chocolate and macadamia bitters enhance the rich flavours of the drink, which is balanced by our housemade lemon stock. A drop of pimento bitters (to stay somewhat true to the Lion's Tail) adds spice, and egg whites are for texture."
---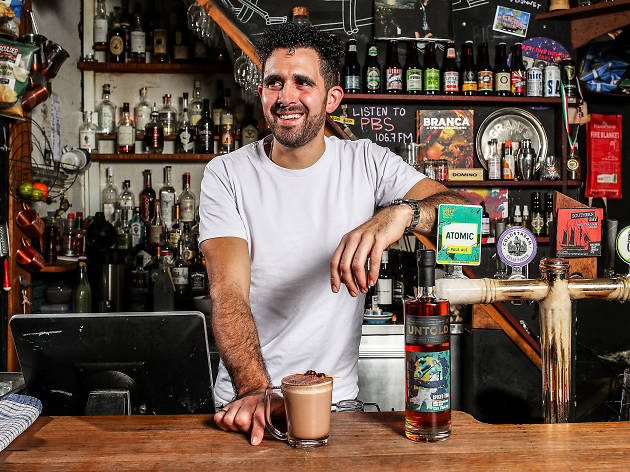 Photograph: Graham Denholm
The Melbourne winter inspired an Untold cocktail that conveys the cosy spirit of a welcoming Fitzroy retreat
---
Cocktail: UNbelievably Naughty Hot Chocolate
Ingredients:
45ml Untold Spiced Rum
Hot chocolate powder
10ml Dubonnet
Pinch of Cayenne pepper
Milk
Raisins

Method:
Make a paste using hot water, chocolate powder, and a pinch of Cayenne pepper. You can make a decent amount, it lasts for while. In a stovetop pot, add a decent squirt of the chocolate paste to some cold milk, get it over a medium flame, and keep constantly whisking till it's toasty. If you happen to have an espresso machine handy, use the steam wand. Combine your hot chocolate with your booze and garnish with a few raisins you've soaked in hot rum the day before.
---
Mel's story
"The Rooks Return is a place of comfort, warmth and familiarity. Drinks aren't the primary focus of the venue – don't get me wrong, they're a big part of it, but without somewhere nice to sit, the right temperature, good music at a good level, and the right lighting, the best cocktail in the world is going to be received as sub-par. With this in mind, I'll tell you about the Unbelievably Naughty Hot Chocolate.
"When approached with a bottle of booze and asked to do something with it, I look at my surroundings. It's overcast, drizzling, windy – pretty standard Melbourne winter. But we're inside, the heaters are running, we're doing the quiz and drinking hot chocolate – it's 5pm on a Tuesday. None of us really feels like drinking cocktails. Not cold ones, anyway. Then someone has an idea. An unbelievably naughty idea. We spiked our hot chocolate with the rum. And it was really good.
"Over the next couple of days, I fooled around with it a bit. Added a splash of Dubonnet, to play on the classic rum-and-raisin flavour combo, and then a pinch of Cayenne pepper – I didn't want spicy, but just the right amount to lift it to the tip of the tongue. The Unbelievably Naughty Hot Chocolate is something we want to drink. It's easygoing and unpretentious. It's warm, boozy, and fun."
---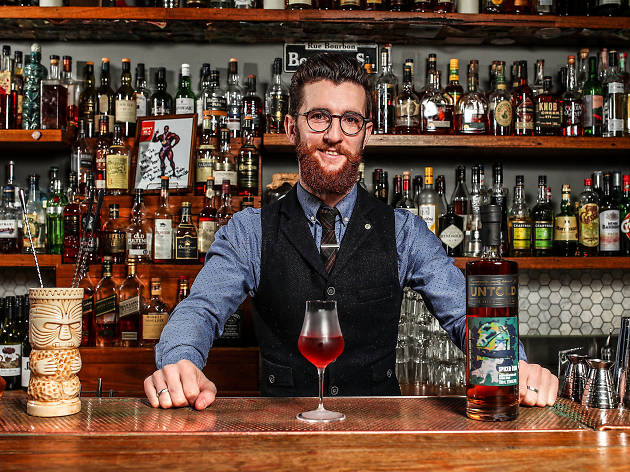 Photograph: Graham Denholm
Black Pearl's bartenders happily confess to conduct unbecoming the office of a world-class bar
---
Cocktail: UNpresidential
Ingredients:
45ml Untold Spice Rum
1 bar spoon pomegranate vinegar
10ml grenadine
5ml Campari
1 dash of orange bitters
15ml fino sherry

Method:
Combine ingredients in a mixing glass, stir and pour into a chilled tulip glass.
---
Oisín's story
"This cocktail is a twist on the classic cocktail El Presidente, with some nutty fino to complement the rum and doubling up on the pomegranate to add acidity and a juicy aspect. It's a more balanced drink – the El Presidente can sometimes be on the sweet side.
"The name came from thinking about the bipolar nature of our bar, where it's world class, but a chilled out, fun environment, so I guess we're 'unpresidential' in a sense. On the global scale we rub shoulders with the Artesian, the Dead Rabbit and the Savoy, but talk to the guys who run those places and none of them have to kick people out at 1am – which we actually love, because it gives us all facets of a hospitality life.
"I'm the newest member of staff – I just came to Melbourne two months ago. I grew up in and around bars; my family had a little bar in Galway when I was younger, and I just progressed into bartending. When I started getting into cocktails I found it a medium for creativity that really appealed to me. Black Pearl is a great place to build my career as a bartender, and I was excited to get the job."
---