Win a year of beer
Have a beer at Beer DeLuxe this month and the next 365 could be for free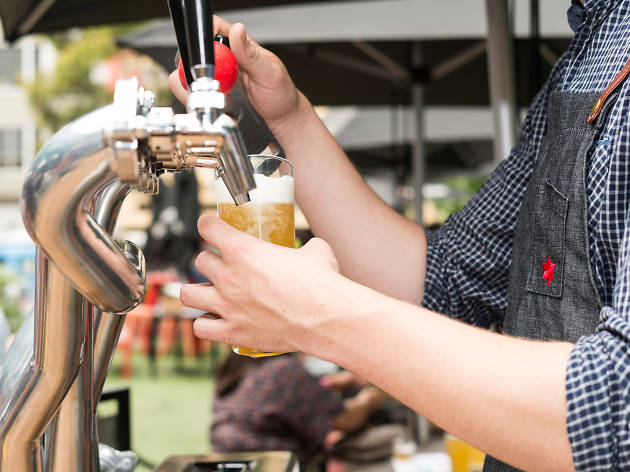 International Beer Day is on Friday August 5 and to celebrate, Beer DeLuxe in Fed Square and Hawthorn want to share the gift of beer.
To be more specific, they want to give one lucky customer a beer for every day of the coming year. Buy any of the selected beers at any Beer DeLuxe from August 5 to 31 and you'll get an entry form to win slabs from all of the participating brewers.
So if you're in Fed Square, get something by Kiwi custom brewers Pan Head, Perth champions Feral Brewing or Manly's finest, 4Pines. If you're in Hawthorn, order a Boatrocker, brewed in Braeside with love. And if you win the competition, you can expect cases of each of those beers plus cases of Tuckerbox, Merchant Brewing, Tumut River Brewing Company and Cheeky Peak – more than 365 beers all told.
Every time you buy a beer you get an entry form, so you can enter as many times as you like. If you happen to be interstate you can enter at Beer DeLuxe venues in Sydney, Wagga and Albury too.
So raise a glass to International Beer Day, expand you beer horizons at Beer DeLuxe – and you could be in beer till well into 2017.