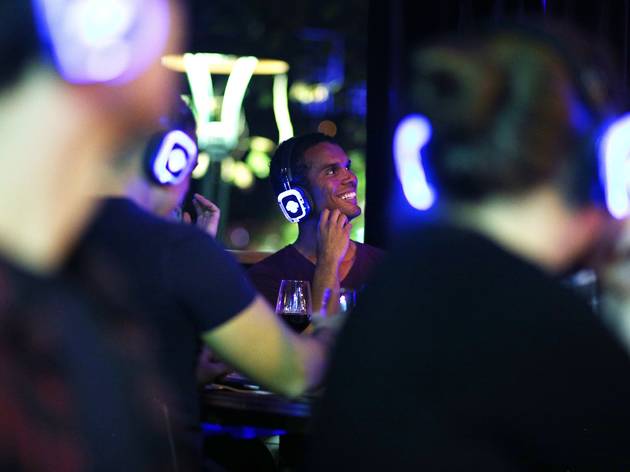 1/10
Photograph: Graham Denholm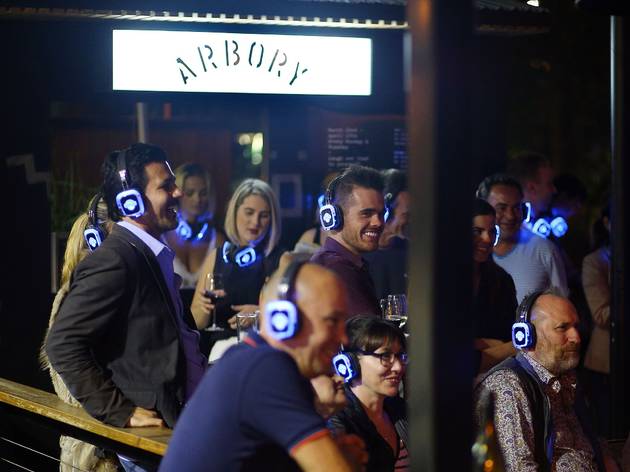 2/10
Photograph: Graham Denholm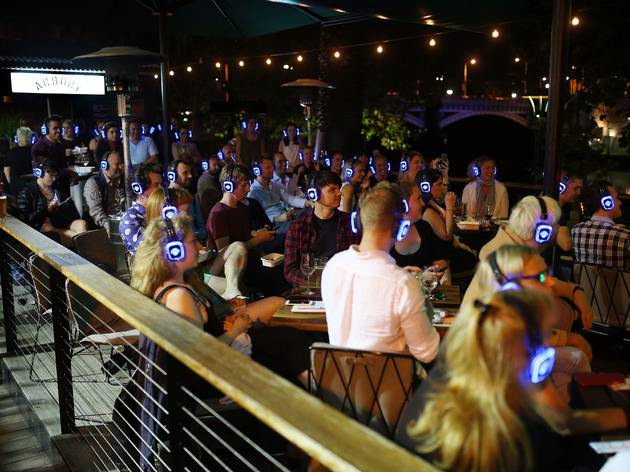 3/10
Photograph: Graham Denholm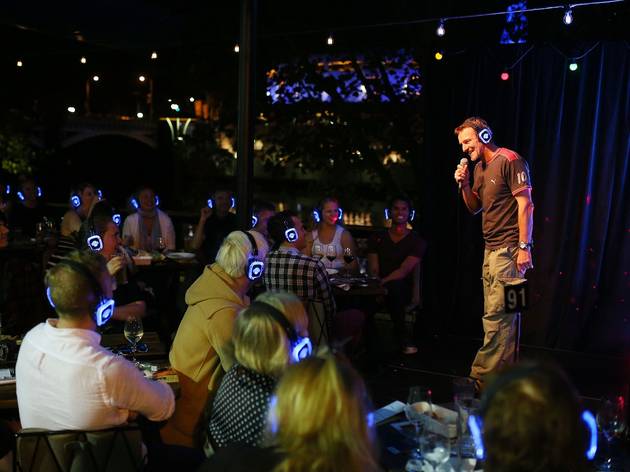 4/10
Photograph: Graham Denholm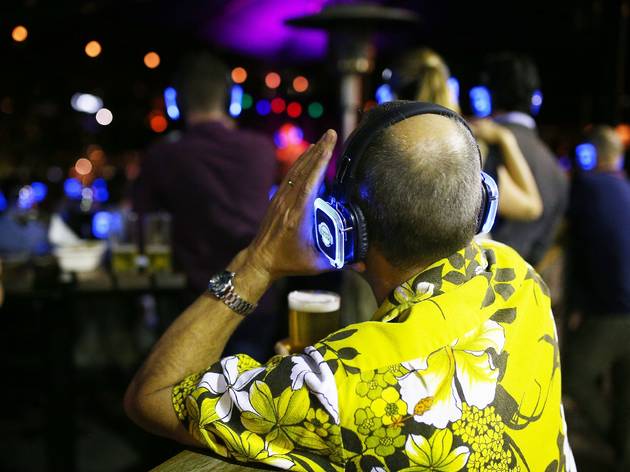 5/10
Photograph: Graham Denholm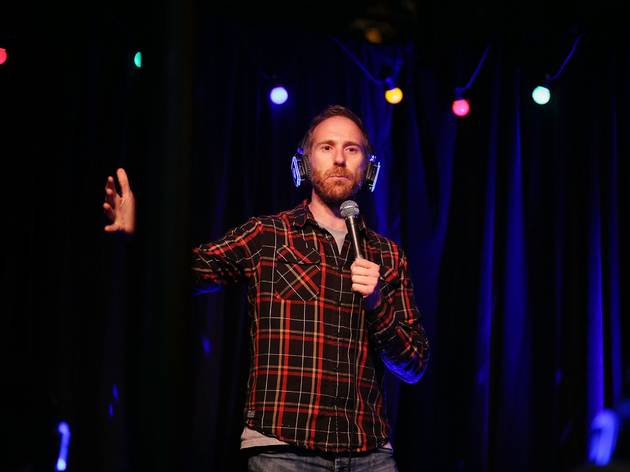 6/10
Photograph: Graham Denholm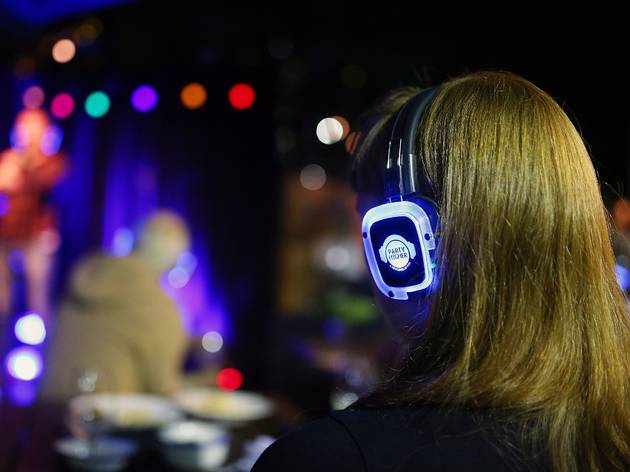 7/10
Photograph: Graham Denholm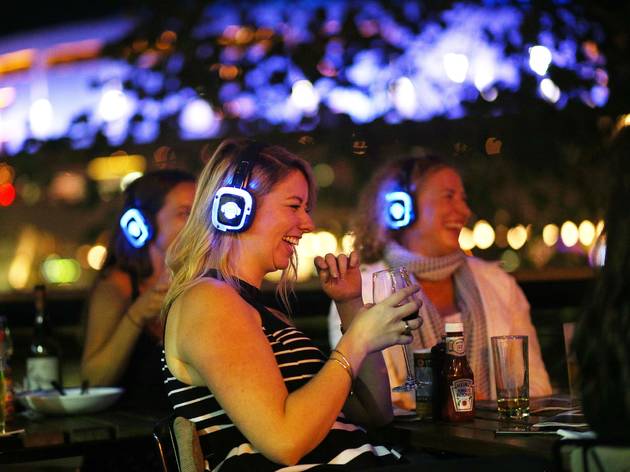 8/10
Photograph: Graham Denholm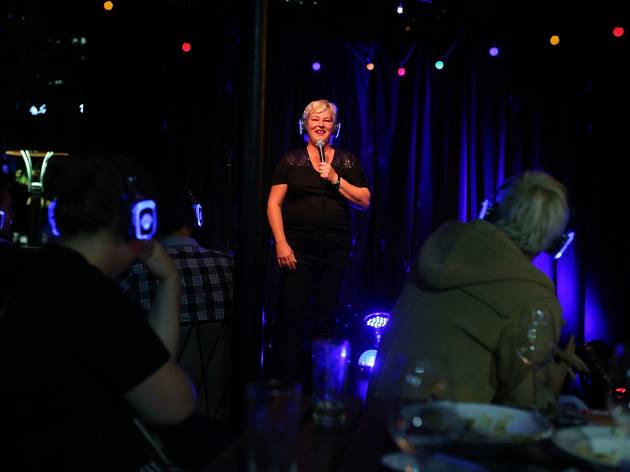 9/10
Photograph: Graham Denholm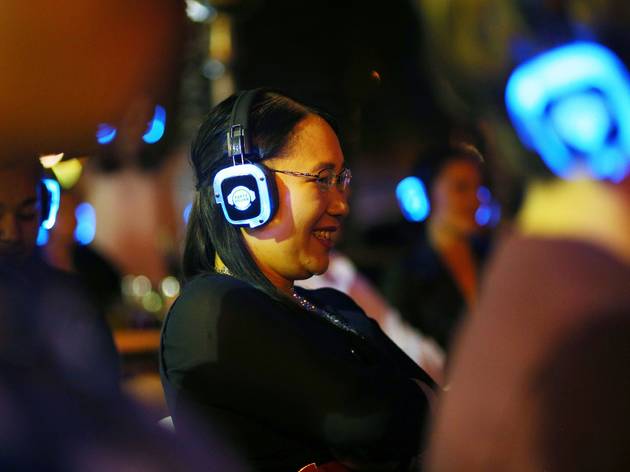 10/10
Photograph: Graham Denholm
Time Out says
Laugh yourself silly with headphones on as the Arbory goes quiet during the Comedy Festival
If you've ever observed the spectacle of human ridiculousness that is the silent disco, then you can only imagine what it would be like to watch an audience spontaneously breaking out into laughter in response to what seems like nothing at all.
During the Melbourne International Comedy Festival, our favourite Yarra-side bar, Arbory Bar and Eatery, will be inviting a cracking line-up of comedians to the stage to make you laugh yourself silly, including Dave Hughes, Jimeoin, Dolly Diamond, Carey Marx, Marcus Ryan and plenty more.
Arbory Silent Comedy will be running each Tuesday, Wednesday and Thursday night from Thursday, March 28 to Thursday, April 18. Tickets are $25 and include three sets from three comedians and headphones.
Upcoming dates:
Tuesday, April 16: Dolly Diamond, Bec Melrose, Carey Marx and John Hastings
Wednesday, April 17: Bev Killick, Dave Hughes, Kelsey De Almeida and Carey Marx
Thursday, April 18: Bev Killick, Jimeoin, Dolly Diamond, David Woodhead and Carey Marx
The spots that aren't filled are often reserved for comics as the festival goes on. The last two years have seen these spots filled by the likes of Lawrence Mooney, Adam Rozenbach and Daniel Sloss, so we recommend grabbing tickets and seeing who shows up!
Details
Users say