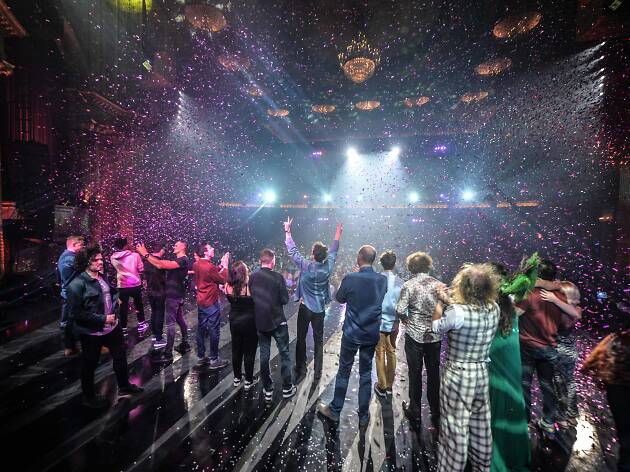 Melbourne International Comedy Festival reviews
Which shows have us LOLing in the aisles this festival?
Showing now
If you want to seize this word dork's attention, then lassoing me with the line, "Tie me up and make me your subordinate clause," is a sure-fire way to do it. Comedian Louisa Fitzhardinge trills with deceptively wholesome pep in her only occasionally saucy show Comma Sutra. But that aforementioned mischevious line is a good indicator of the chaotic good energy you can expect from the snappy, 60-minute show. The only moment it sails way past outré is the rather eye-opening, "If you can use a colon you can put your cock in mine." As the name suggests, the show is a gleefully cheeky parting of Oxford comma supporters from its detractors (half and half in the audience on the night we attended, but Fitzhardinge's a fan, for the record). As accompanied by a sharp-suited Greg Lavell on the piano, she was born to make this superlative show. Joking about the uselessness of her combined arts degrees ­– German language and musical theatre – she clearly gets her kicks mining translation hiccups, guffaw-inducing bad dad jokes, geeky recollections of a lonely childhood and an obsessive focus on grammatical pedantry. Her ideal man would be translucent from lack of outdoor activity, she overshares. It's a hoot, with gloriously witty sing-song lines and more than a few hilarious visual cues, including a handy lesson on the surprisingly similar Auslan signs for boat and vagina, the confusion of which would surely startle a deer. Wearing a snazzy red dress and tights adorned with ampersands,
Previous 2021 MICF show reviews
Don't know where to start?
It's that time again: when hundreds of funny people vie for your chuckles in the Melbourne International Comedy Festival. Join us as we meet the talented people behind the laughs, offer our tips for doing the festival right and our picks of the program.