Melbourne International Comedy Festival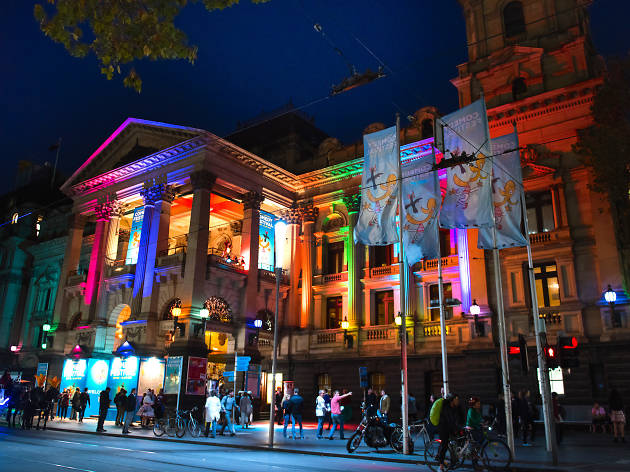 Time Out says
Melbourne's funniest festival returns both online and in-person
The Melbourne International Comedy Festival – held in March/April every year – is impossible to miss. Except in 2020 of course, when everyone missed the festival due to the occurrence of a certain world event.
But the good news is that MICF is back in 2021, with the festival running from March 24 to April 18. It will, like everything, run a little differently to usual years. MICF will present both in-person and online shows during the festival, with digital content available every day.
The good news is that the headline events of the festival – such as the Gala, Comedy Allstars and Upfront – will be coming back, though theatres will be far less full than normal. Excitingly, MICF is also heading out to the suburbs to showcase the best of the fest, too. Festival director Susan Provan says: "Things will be a little different in 2021 – venue capacities will be capped and extra hygiene measures in place – but it's also given us an opportunity to try some new things as well. Festival staff, producers and venues are feeling extremely excited and optimistic, and comedians can't wait to get back on stage."
An exciting change to to MICF this year is the introduction of Comedy Commutes: a hilarious program of comedy shows taking place out in the 'burbs. Because as much Melburnians love a $60 Uber, sometimes it's nice to see a show close to home. Every weekend during MICF, fan favourites and new faces will be performing from neighbourood haunts like Broadmeadows Town Hall, Hawthorn Arts Centre, Thornbury Theatre, Kingston Arts Centre in Moorabbin, Footscray Community Arts Centre, Howler and the Espy.
As the third-largest international comedy festival in the world, MICF generally boasts more than 400 shows to choose from. This is a month where the world's best funny people rub shoulders with the country's hottest emerging talent; and while it's one of the most exciting times of the year to be a Melburnian, choosing which shows to see can feel overwhelming.
There are a few ways around this predicament. You could simply rock up at the Town Hall in the evening and check out what's on for the night, you could ask the festival's friendly staff for recommendations, or you could keep a close eye on social media (especially Twitter) to see what everyone is raving about. Or, you know, check out Time Out's annual list of reviews to get our top picks.
Tickets for selected shows are now on sale via the website.
Recommended: We spoke to four comedians about MICF 2021.
Details