Oliver Coleman: Poolside review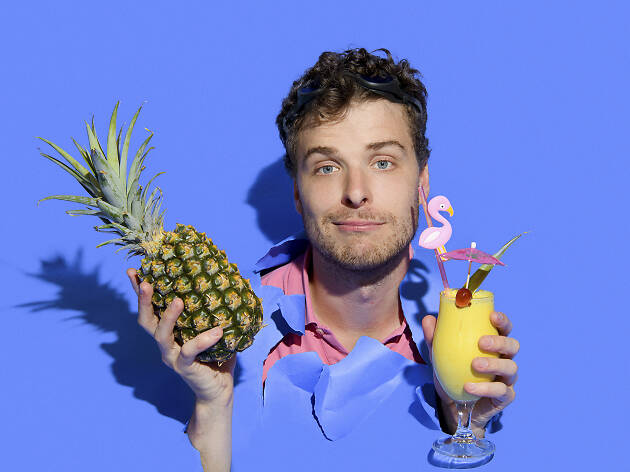 Time Out says
Emerging comedian Oliver Coleman makes a welcome splash at the Melbourne Comedy Festival
With over 600 shows, it's easy to choose TV-famous comedians. And when you've paid a fair whack to sit behind hundreds of fans, it's easy to wish you'd seen them when they started out. For every "name", take a risk and see someone you don't know in a small venue. Like Melbourne's Oliver Coleman in Poolside at Tasma Terrace.
Built in 1879, Tasma Terrace is protected by the National Trust and feels like it should host genteel discussions about Olivia Colman's portrayal of royalty. Except during festivals.
Oliver Coleman is not Olivia Colman. She won an Oscar, he won an emerging artist award at Adelaide Fringe. He knows it's confusing.
Early poolside arrivals get a bonus visit by a pool attendant before Coleman bombs into the deep end and splashes everyone who was quietly eating an ice cream. And he continues to surprise as he relentlessly tumble turns mid-lap with dad-joke puns, low-tech props, cardboard-box art masks and original characters who are smart enough to joke that they could be less absurd and show more of the real Oliver.
In short shorts, he stays mostly by the pool, except when he goes to 1980s New York. It'll find a bigger theme as he does more laps, but there's complexity in the groan-out-loud jokes and he's finding a style that's totally his own.
And in small venues you get to see things like the teenage sister of a performer trying not to react to her brother putting Lego up his bum.
See our ultimate guide to Melbourne International Comedy Festival.
Details
Users say