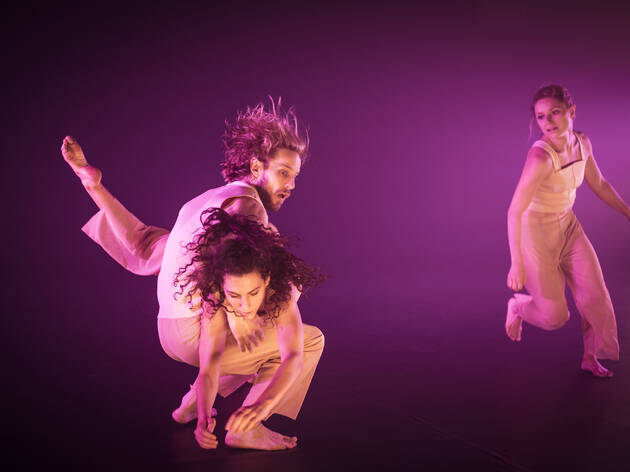 1/9
Photograph: Pippa Samaya
2/9
Photograph: Pippa Samaya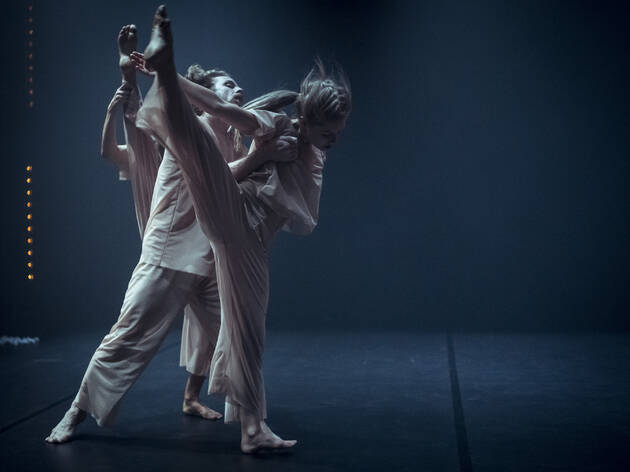 3/9
Photograph: Pippa Samaya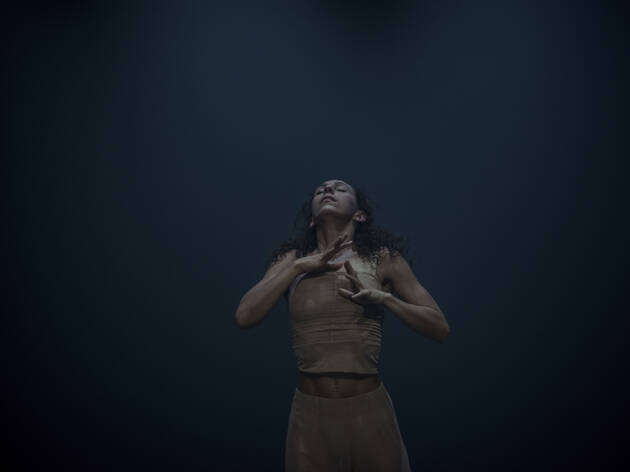 4/9
Photograph: Pippa Samaya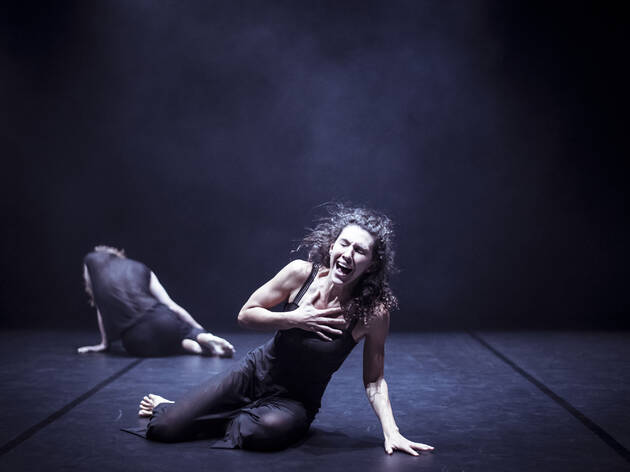 5/9
Photograph: Pippa Samaya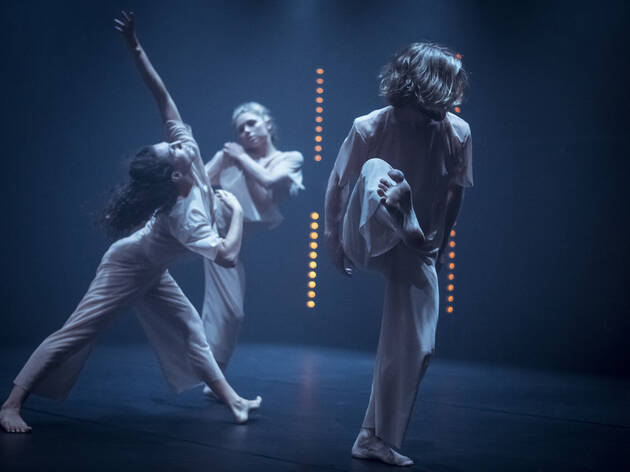 6/9
Photograph: Pippa Samaya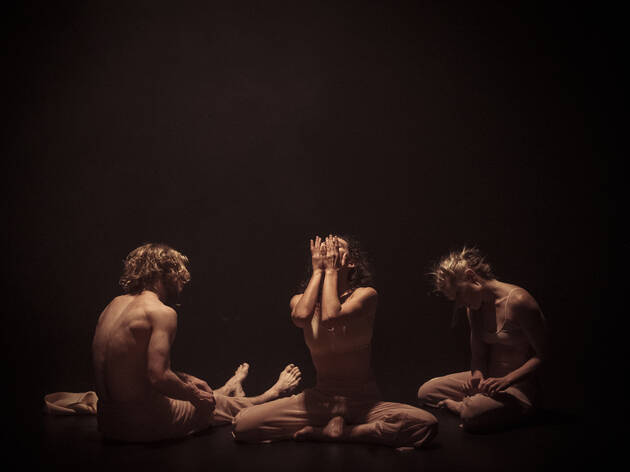 7/9
Photograph: Pippa Samaya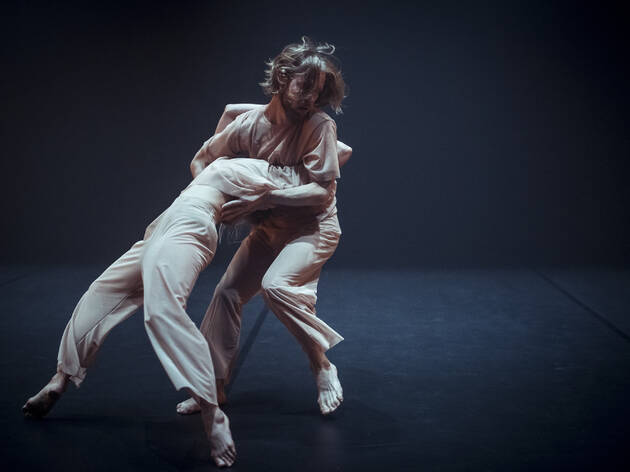 8/9
Photograph: Pippa Samaya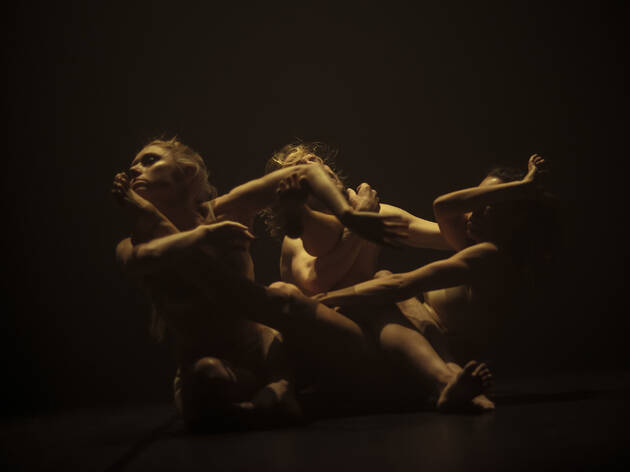 9/9
Photograph: Pippa Samaya
Time Out says
One of Australia's most acclaimed choreographers is premiering a brand new work for Dance Massive
The Skeleton Tree is an album by Nick Cave and the Bad Seeds, released in 2016 and recorded as Cave was mourning the tragic death of his 15-year-old son Arthur. It didn't directly deal with that tragedy, as most of the songs were written before it happened, but it is deeply infused with a sense of the magnitude of loss and grief that is such a central part of living. Dance maker Stephanie Lake has created a piece entitled Skeleton Tree, and while it isn't a direct response to Cave's album, it is also deeply concerned with death and dying, with the reverberations that grief causes in the body and the soul.
It's structured a lot like an album, with individual scenes that stand alone and unrelated to each other but collectively form a kind of symphonic response to an overarching theme. And while Lake specifically warns against looking for "narrative or consequence" in her program notes, it's impossible not to hear the echoes and resonances between the works – in the same way that each house of the zodiac is a reaction to the house before it, each piece seems to spin out from the previous one. The overall effect is rich and multi-layered, a prismatic account of the overwhelming and constantly shifting emotional terrain that comes with death.
It opens with 'Final Bow', with the three dancers (Marlo Benjamin, Nicola Leahey, James O'Hara) taking turns walking downstage to take a bow, while a recording of audience applause fills the space. It's a strange premonition of the actual bows that come at the end, and suggests the ephemeral nature of life and performance. This is followed by 'Melting Mountain', an exquisitely lyrical pas de deux for Leahey and O'Hara that pulses with yearning. Each dancer grasps achingly for the other's limbs or extremities, in a looping and entwining pattern of movements that speaks of lost love as much as physical death.
Some sequences are gnarled and frenetic – like the title work, 'Skeleton Tree', which has all three dancers clumped together as a kind of multi-limbed primordial creature, hands and fingers working furiously like bugs under the skin. Others are quiet and insular, as in one piece that uses Leahey and Benjamin as mirrors in a series of involuntary repetitions that recalls the obsessive thoughts that plague the mourner beyond the rites of death. The show ranges from the ritualistic to the apocalyptic, but it is always firmly rooted in the emotions of the dancers.
They navigate the often devilish shifts of mood and metre with unwavering skill and suppleness. Leahey is heartbreaking in moments of longing, and her partnering with O'Hara has a plangency that is simply beautiful to watch; Benjamin brings a fierce resolve to her solos, but is also vibrant and expansive in her group work; O'Hara is particularly strong in moments of intensity and precise in moments of chaos. The production design is also first rate, with another lighting design by Niklas Pajanti (who brings such virtuosity to MTC's A View from the Bridge currently playing across the road) that is enormously effective, and a sound design by Robin Fox that seems indispensable.
Stephanie Lake has emerged in recent years as one of this country's most important choreographers – in a field that already abounds with talent. Skeleton Tree is further proof of an artist who knows precisely what she wants; the seamless integration of sound and design, the confidence of her partnerships, and the emotional power of her work all speak of a choreographer at the peak of her abilities. While this piece contains many of her signature moves – notably the way her lines often end in sharp angles, or the way her dancers' bodies tend to become instruments for sound as much as movement – it also opens into new territory. If there is a narrative here, it's one that speaks to universal truths and resounding emotional states, something dance arguably does better than any other art form.
Details