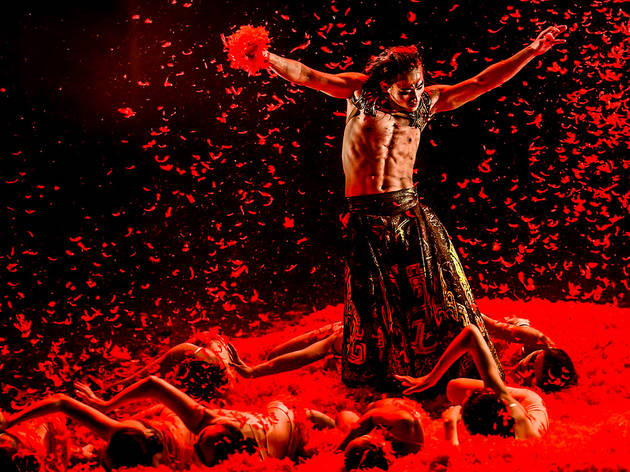 China's first lady of dance brings her epic fusion of contemporary choreography, kung fu and Peking Opera to Melbourne Festival
This epic choreographic spectacle, with set and costume design by Tim Yip (of Crouching Tiger, Hidden Dragon fame), depicts the 2nd century BC war between Chinese warlords Xiang Yu and Liu Bang (best known to Western audiences through its depiction in Chen Kaige's Oscar-nominated film of 1993, Farewell My Concubine).
Dancer and choreographer Yang Liping created the work for stadiums – and only later, when she was invited to tour it outside of China, did she shrink it down for a more conventional theatre staging.

Ms Yang is generally considered China's 'first lady of dance'; she shot to international fame in 1986 for her folk-inspired dancing, and is currently a judge on China's So You Think You Can Dance. Under Siege blends contemporary dance with traditional Chinese forms, including Kung Fu and Peking Opera.
Check out our Melbourne Festival 2017 highlights hit list, and our Melbourne Festival Feasts guide.