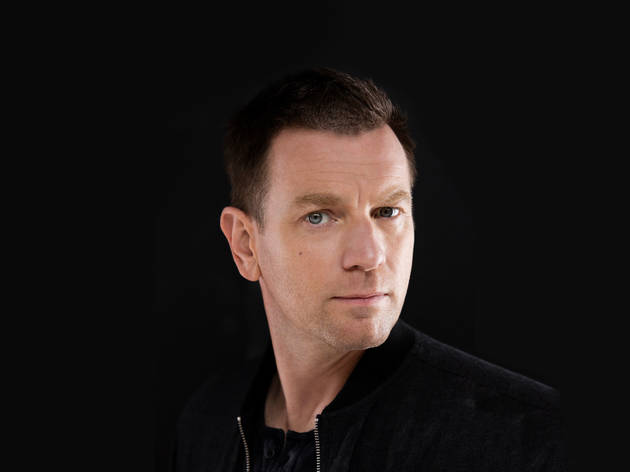 Ewan McGregor talks Trainspotting and T2: "Renton was the role of a lifetime"
As the new Trainspotting movie hits cinemas, the actor playing Renton remembers how the first film changed his life forever
Ewan, did you ever think a Trainspotting sequel would happen?
Not until a script arrived about two years ago. A year or two before that I might have felt it could happen. The new one is such a brilliant piece of writing. It does something very special with our nostalgia for these characters and our nostalgia as an audience. There's a nostalgia for the original movie too. It's clever.
Can you compare becoming Renton again to any other job?
Well, I've done sequels, but never 20 years after the original. You wonder if you'll be able to find him. You might not be able to get into his shoes again. But the second we got on set, with the guys, Jonny and Bobby and Ewen and Danny, it was all there. It was like meeting an old friend again.
Renton has been living away from Edinburgh, in Amsterdam. Is this his homecoming?
Yeah, he comes back to Scotland and hasn't been back since he left. It's been 20 years.
How did the first Trainspotting change your life?
It was the role of a lifetime. It was massively important to me. I just love it. It made a mark in British cinema in a way that I'll always be very proud of. And it said something about the time.
Have you watched it recently?
I watched it days before starting rehearsals to remind myself of it all – the style, the feeling, the character. I hadn't seen it for years. I was surprised how it held up. It hadn't dated. It was nice to see it was as good as I remembered it.
Were you nervous about making the new film?
We just wanted to nail it. My nerves were about: can I find Renton again? Everybody knows him. People know who he is. I hadn't tried to be Renton for 20 years. But in the end it was easy.
How was working with Danny Boyle again? You hadn't made a film together since 1997's A Life Less Ordinary.
Danny Boyle is Trainspotting. He's the reason it was so successful. It's all him. He always gives the sensation that he knows exactly what you're doing, like he's inside your head. I really missed him. I missed being on his sets. I was happy to be back.
Renton dived into that filthy toilet in the first film. Does it happen again?
There are some nods to the first film. But I'm not going to spoil them by telling you about them!
T2 Trainspotting opens on Thu Feb 23.
Films in cinemas in Melbourne now