Melbourne International Film Festival
1/8
Photograph: Supplied
Palazzo Di Cozzo
2/8
Photograph: Rolf Konow
Riders of Justice. Directed by Anders Thomas Jensen.
3/8
Photograph: Stray/Supplied
4/8
Photograph: CNN/Focus Features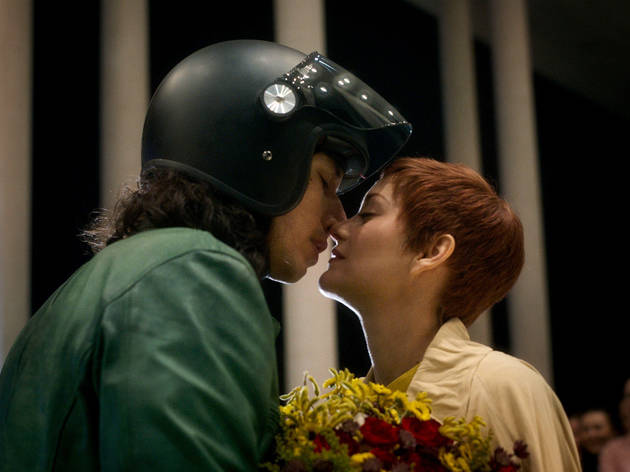 5/8
Photograph: CG Cinéma International
6/8
Photograph: Supplied
Nitram
7/8
Photograph: Supplied
Two Hands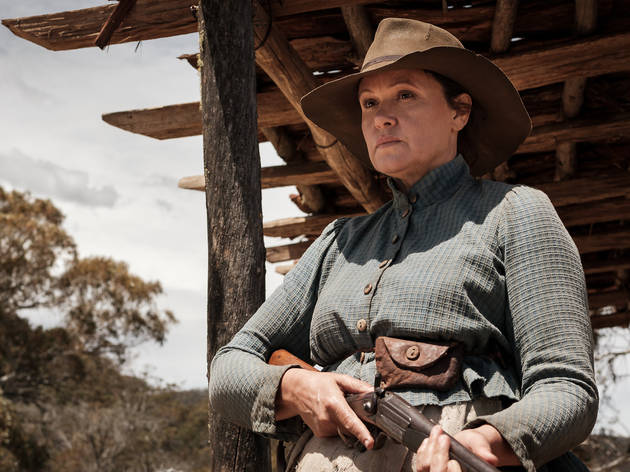 8/8
Photograph: Supplied
The Drover's Wife: The Legend of Molly Johnson
Time Out says
The landmark festival returns to Melbourne homes for its 69th year
Put August 5-22 in your calendar and double underline it because the Melbourne International Film Festival is back. The annual festival, which is a huge celebration of independent cinema, is returning after its 2020 festival (dubbed MIFF 68 ½) was transformed into an online event during the city's second lockdown. In 2021, the festival was hoping to return to Melbourne's cinemas – but those hopes have unfortunately been quashed.
On August 2, just a few days out from the festival launch, MIFF announced it would be changing the order of its program slightly to "maximise both in-cinema and online opportunities for its audience."
On August 11, during Victoria's sixth lockdown, the festival made the tough decision to cancel the in-cinema portion of the festival entirely.
MIFF artistic director Al Cossar said: "MIFF's heart was in a return to cinemas this year, and this is a goal that we have pursued with determination to this point. It is with deep sadness and profound frustration that we must take the step of cancelling our Melbourne cinema-based screenings for 2021."
Ticket holders will be refunded, and MIFF's regional cinema season will proceed, given the eased restrictions in Victoria's regions. The digital season will continue for the full duration of the festival through MIFF Play, with more than 30 films being added to the online program following the cancellation of in-cinema screenings.
While the highly anticipated The Drover's Wife: The Legend of Molly Johnson was slated to launch the festival, that honour will now go to Siân Heder's tender film CODA, which kicked off the festival via a digital launch on August 5. The story revolves around a girl with a passion for music, despite being a child of deaf parents (called a CODA). The film highlights the fraught connections between deaf and hearing communities and won four awards when it premiered at Sundance Film Festival. Missed CODA on opening night? The film is coming back online for an encore screening on Sunday, August 15.
Sadly, it does mean that Melbourne audiences will have to wait a little longer to see films like Cannes Film Festival drama Nitram, the highly anticipated Anthony Bourdain documentary Roadrunner, and Adam Driver's newbie Annette.
While Franco Cozzo doco Palazzo di Cozzo was initially scrapped when the festival went entirely digital, the film is now making a comeback for one night only. You can stream Palazzo di Cozzo from 7pm on Saturday, August 14 but you'll want to book your spot quick, as capacity is limited.
Other films available on MIFF Play include:
Riders of Justice
Mads Mikkelsen stars as an ex-soldier in this deconstruction of a revenge thriller where he tries to avenge his murdered wife while keeping his plan secret from his daughter.
Gaza Mon Amour
This offbeat romance stars Hiam Abbass (Succession, Lemon Tree) as an unlikely hero in a film that uses deadpan humour to cut through complex political issues in our protagonist's quest for love.
The Nowhere Inn
This mockumentary features Portlandia's Carrie Brownstein alongside Annie Clark (aka St Vincent) as they explore the absurdities of fame.
Check out the full line-up via MIFF's website.
Details