Melbourne International Film Festival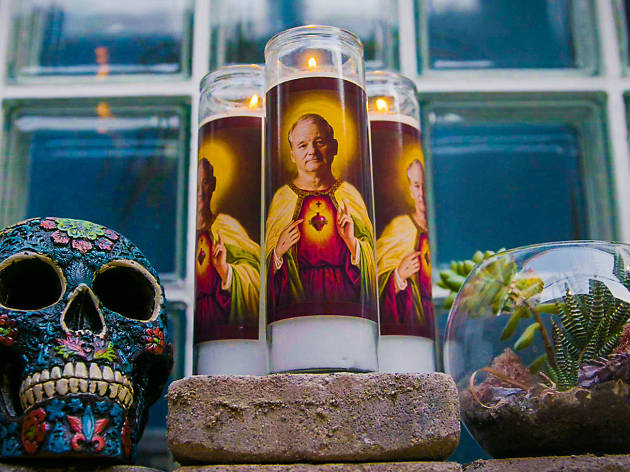 A world of great cinema comes to Melbourne every August
The MIFF vision is nothing less than to "build an enlightened, engaged society through film". Under director Michelle Carey, this aim is carried out through a program of hundreds of fascinating films from around the world. The festival has been kicking around since 1952: it's not only one of the oldest film festivals in Australia, it's also one of the most popular.
The festival shows off international features, arthouse films, documentaries and shorts. Kids aren't forgotten about either with the festival regularly including family friendly films from across the world. If you're just wanting to go watch that one special film then you can, but movie buffs are better off buying buying a festival pass to be granted entry to all showings.
The opening night film has been announced as Wildlife – the directorial debut of US actor Paul Dano, co-written with his partner Zoe Kazan, about a teen whose family is falling apart in Montana in the 1960s. Australia's prodigious Ed Oxenbould (Paper Planes) stars alongside Carey Mulligan.
Veteran filmmaker Paul Schrader (Cat People) has been getting his best reviews in decades for the Cannes hit First Reformed, starring Ethan Hawke. Chloë Grace Moretz stars in Desiree Akhavan's second feature The Miseducation of Cameron Post, about attempts to 'cure' a lesbian teen. Cannes 2017 Best Actor winner Joaquin Phoenix features in Lynne Ramsay's taut revenge flick You Were Never Really Here, playing a war vet whose job includes rescuing children from paedophile rings.
Several documentaries focus on famous people such as McQueen, about late, flamboyant fashion designer Alexander McQueen; John McEnroe: In the Realm of Perfection, featuring 16mm footage of tennis wild-child John McEnroe at the height of his career at the 1984 French Open; Matangi/Maya/MIA, covering the rap star's pull-no-punches personality and political activism; and Bill Murray Stories: Life Lessons Learned from a Mythical Man, which muses on the interconnection of pop culture and ordinary life.
Australian films showing include I Used to Be Normal: A Boyband Fangirl Story – a documentary exploring fan obsession – and a newly restored version of The Cheaters, a 1930 silent classic that is not just one of Australia's earliest feature films but one of the first by women filmmakers, the McDonagh Sisters.
The Insult is the Academy Award-nominated drama by Lebanese visionary Ziad Doueiri. Pig is a satire of the Iranian film industry by irreverent director Mani Haghighi in which prominent directors are targeted by a serial killer. Transit is the slow-burn thriller from revered auteur Christian Petzold – a fable of trans-European displacement in which the present day stands in for the 1940s.
The unsettling Beast is an impressive British psychosexual thriller, while 'slow-cinema' auteur Tsai Ming-liang makes a foray into virtual reality with The Deserted, a 55-minute tale of ghosts, grief and fish.
The full line-up will be announced on Tuesday July 10 and the festival runs August 2-19.