Melbourne Zoo Outdoor Film Festival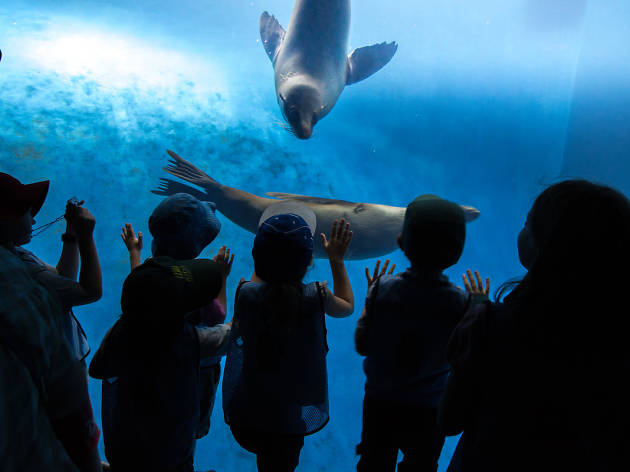 Time Out says
Melbourne Zoo is debuting an after-hours alfresco film festival this summer
'Tis the season for outdoor cinemas and Melbourne Zoo has announced a brand-new one for January 2020.
For two weeks, a selection of films will be shown on a big outdoor screen right in the centre of the Zoo. The program includes films themed around the environment, sustainability and marine conservation. There will be a screening of David Attenborough's nature documentary Light on Earth as well as the Leonardo DiCaprio-produced eco-doco Sea of Shadows about the endangered vaquita – the world's smallest whale.
As well as film screenings, there will be talks by environmental and conservation experts including National Geographic photographer Jason Edwards and Zoos Victoria scientist Dr Marissa Parrott. These presentations will then be followed by conservation-focussed short films and then the final full-length feature of the night.
Screenings will run from 5.30-8pm every evening from January 1 to 14. Best to BYO your own low-back chairs, pillows and picnic rugs. Food and drink is available to purchase, too.
Entry into the film festival is free with admission to the Zoo. Proceeds go towards Zoos Victoria's work to fight wildlife extinction.
Details