Rone: A spotlight on director Lester Francois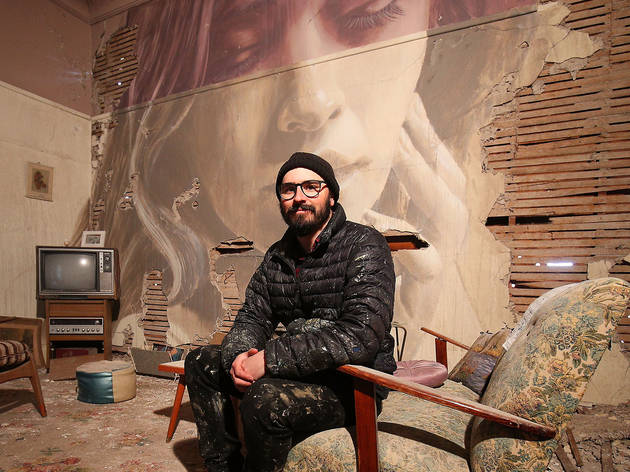 This program of virtual reality short films will highlight the work of Lester Francois, including a portrait of street artist Rone
If you caught street artist Rone's jaw-dropping Omega Project in a condemned house in Alphington last year, you are already familiar with his metres-high portraits of beautiful women painted onto derelict buildings. Virtual reality film director Lester Francois has created an eight-minute portrait of the fascinating artist, which takes the viewer inside his studio and into one of his exhibitions.
The program will also include other short virtual reality films, including an inside look at the Wall to Wall Festival in the regional Victorian town of Benalla. Feast Your Eyes, a documentary short about artists in South Africa, will also be showing.
The virtual reality format allows viewers to walk around art installations and spaces and interact with art they might not otherwise get to see.
The Virtual Reality Cinema is launching the program on Friday March 2, from 6-9pm. Entry to the launch and screening night is free. On Saturday and Sunday, the cinema is running 40-minute sessions from 1-8.40pm. There are only 12 seats available for each session, so get in quick.