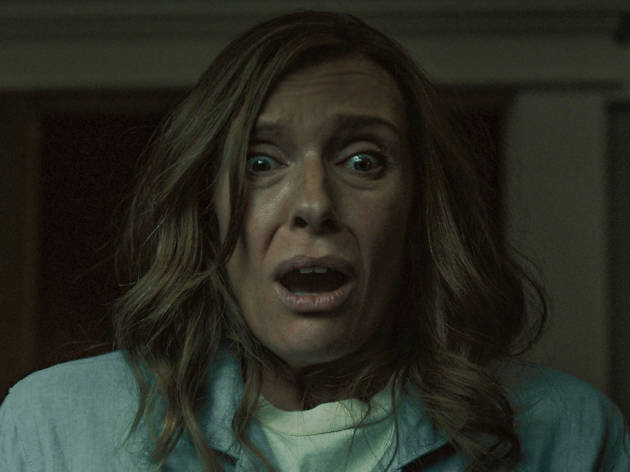 The director of Hereditary, horror's new maestro
Ari Aster is not sorry for making the scariest film of this or any other year
If this year's Sundance Film Festival had one across-the-board sensation, it was Hereditary, a devastating workout of supernatural horror that wrecked audiences and dominated social media. We caught up with its New York City-based filmmaker, Ari Aster, making his feature debut at age 31.
Ari, where does your connection to horror movies begin?
When I was 12 or 13, I was obsessed with them. Like, really obsessed. I had this binder filled with images that I'd printed up from the internet—an image of Pinhead or something from Carrie. I'm baffled by what I was even doing, because I never referred to it. It was just this compulsive amassing.
It paid off. As a grown-up, what films do you like?
I've always had a taste for the subversive. There are a few horror films that I love, like Rosemary's Baby. Nicolas Roeg's Don't Look Now was a huge reference for us. I see Hereditary as a spiritual sibling, since it's really about grief. A meditation on grief.
Is that what the genre is missing: serious domestic depth?
Maybe. There are so many films that work as roller-coaster rides and, at the end, everything's OK and you go home. I was very clear with my crew: let's not talk about this as a horror film. This is a family tragedy that curdles into a nightmare. We watched a few Mike Leigh films – he's probably my favourite filmmaker. All or Nothing and Secrets and Lies. I was like, let's watch vividly realised family dramas.
Hereditary is your first feature. What was it like directing Toni Collette into a maternal frenzy?
It was definitely nerve-wracking and a learning curve, although in this case, it was a huge relief to learn to that I was working with people who obviously have the chops. What I'm asking from the actors is difficult. It's emotionally athletic – pummelling, even.
The buzz out of Sundance wasn't just huge – people were using phrases like "a horror landmark" and "a new Exorcist." How does that make you feel?
I'm worried about what I'm going to do next! [Laughs] The hyperbole has been fun to soak in. I think that's probably not healthy. I wasn't aiming to make a horror landmark – I was aiming to make a horror film that that I would like. Because I haven't liked any in a long time.