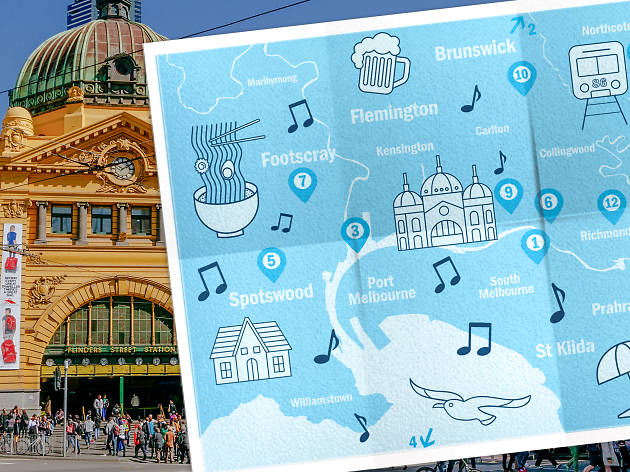 12 songs we love about Melbourne
There are dozens of great songs about Melbourne – here are a few of our favourites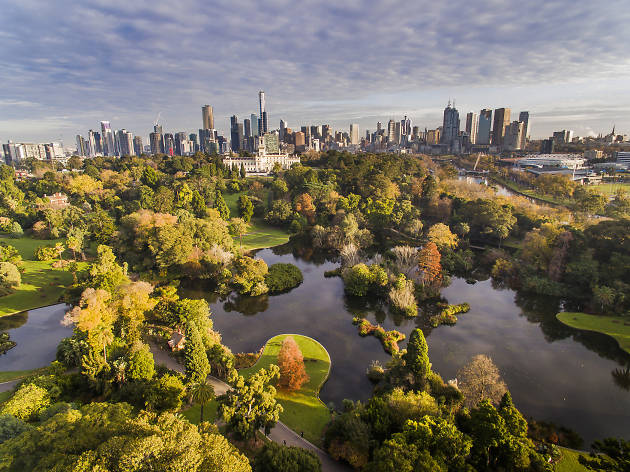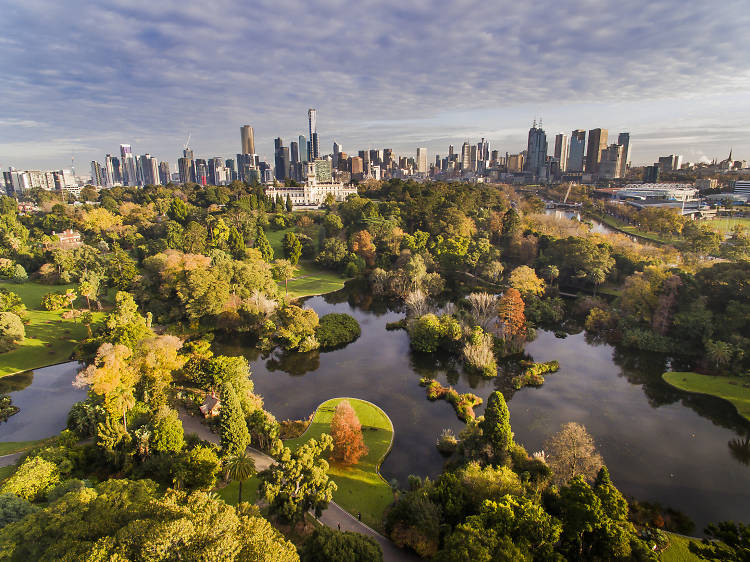 'Four Seasons in One Day', Crowded House
Location: Kings Domain, Melbourne in general
There is some debate whether this doleful hit is about Melbourne (where the band formed) or Auckland (near where the Finn brothers grew up in New Zealand). Both cities have the same changeable, "four seasons in one day" weather and a "domain". However, Neil Finn has since confirmed that the song is about Melbourne and its famously temperamental weather systems.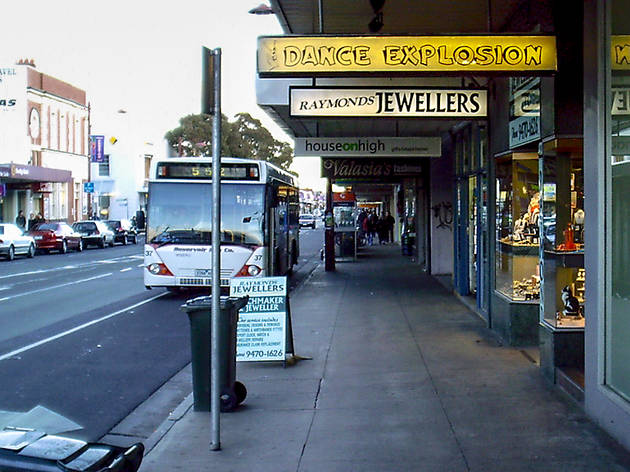 Photograph: Wikipedia/Paul Fenwick
'Depreston', Courtney Barnett
Location: Preston
Despite the fairly grim picture that she paints (rhyming "Preston" with "police arresting" really sets the tone), arguably no one has done more to put Preston on the map than Courtney Barnett. Although these days the most depressing thing about Preston is the house prices as those who can't afford Fitzroy move in.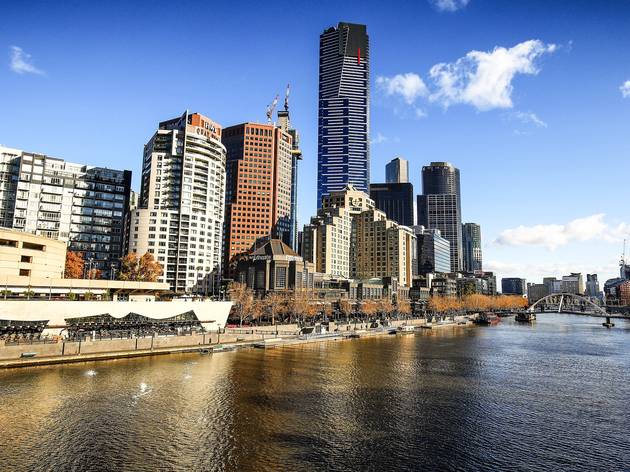 Photograph: Graham Denholm
'My Brown Yarra', the Whirling Furphies
Location: the Yarra River
Is it possible for a love song about a river to give you goosebumps? Yes, and 'My Brown Yarra' is 100 per cent that song. Melbourne's main aquatic artery might not be the beautiful blue of Sydney Harbour, but this Whirling Furphies ballad proves the Yarra is just as lovely being murky brown.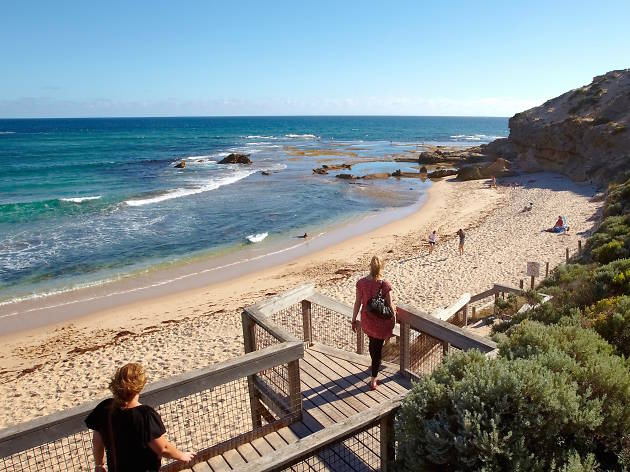 Photography: Ewen Bell
'Sorrento Moon (I Remember)', Tina Arena
Location: Sorrento
Arena's sultry, flamenco-inflected song is not about Sorrento, Italy but Sorrento, Victoria. No, Sorrento is technically not Melbourne, but it's filled with so many tanned, Country Road-wearing Melburnians every summer that we'll make an exception. Bonus points if you recognise Sorrento Back Beach in the film clip.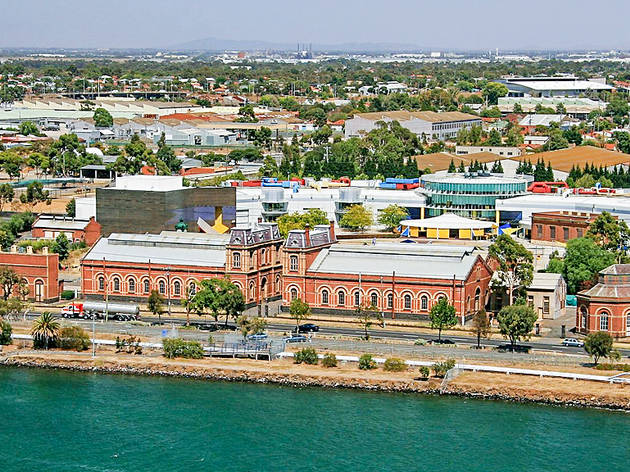 Photograph: Flickr/Mick Stanic
'Spotswood', the Orbweavers
Location: Spotswood
Otherwise known as "how great are Melbourne's western suburbs?". Before the west became trendy, the Orbweavers sang this haunting ballad about the charms of living in Spotswood. As Marita Dyson sings, "I've lived north and I've moved south/But I always return to the river mouth."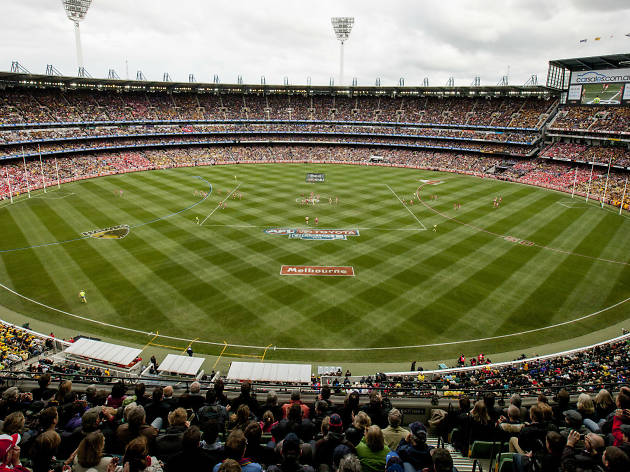 Photograph: Supplied / Visit Victoria
'Leaps and Bounds', Paul Kelly
Location: the MCG
Nothing captures the feel of a chilly autumn day in Melbourne like 'Leaps and Bounds'. Calling out the seasonal burning of leaves, the Punt Road silos and the MCG, this 1987 single from Paul Kelly and the Coloured Girls is best enjoyed with a hot meat pie on the way to a footy match.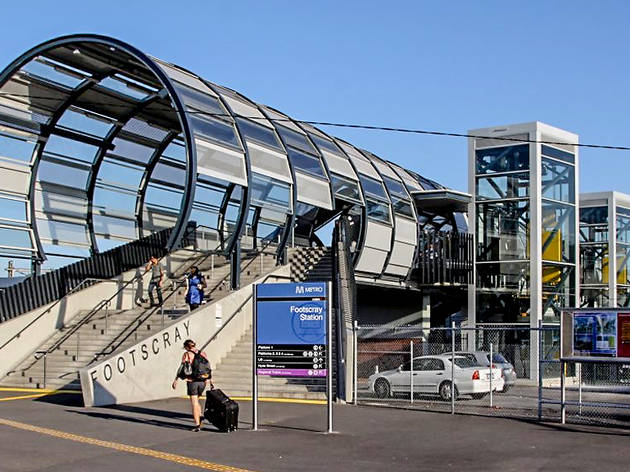 Photograph: Wikipedia/Marcus Wong
'Footscray Station', Camp Cope
Location: Footscray Station
If you've ever experienced share house living in Melbourne's west then you'll relate to this 2017 release. Georgia McDonald, Kelly-Dawn Hellmrich and Sarah Thompson certainly aren't the first (or the last) westies to find themselves outside of Franco Cozzo or running to Footscray Station.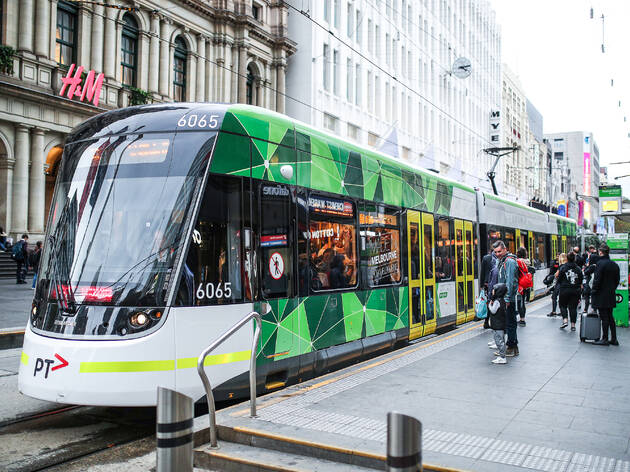 Photograph: Graham Denholm
'Northcote (So Hungover)', the Bedroom Philosopher
Location: the 86 tramline
The Bedroom Philosopher's 2010 takedown of northern suburbs hipsterdom could not be any catchier. If you grew up in Melbourne in the last 20 years you've probably met someone who engages in the same long-winded, egocentric rants that are punctuated only by the sardonic chorus of "riding around on the 86/So hungover". The late, great Pony bar (now Cherry Bar's new digs) also gets a shout out.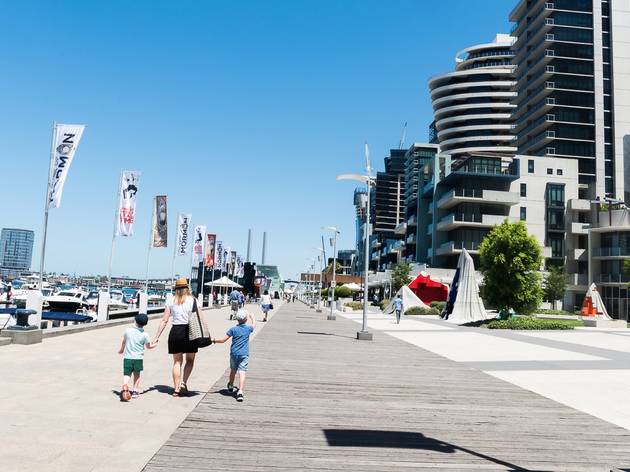 Photograph: Creative Commons
'All Torn Down', the Living End
Location: Southbank and Docklands
It's widely accepted that this head banger is about the major developments happening in Melbourne during the 1990s, including Southbank, Docklands and the Citylink freeway. When we spoke to lead singer Chris Cheney in 2013, he told us, "I was still living at home in Wheelers Hill when that came out. I'd see a bunch of beautiful old buildings disappearing in the city…and when they're done they're gone."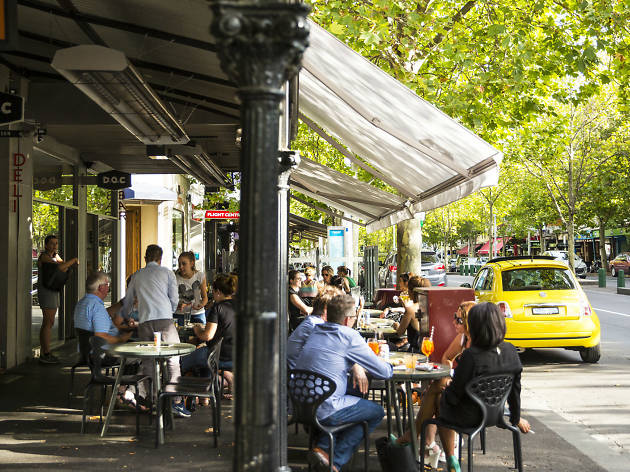 Photograph: Visit Victoria
'I Know What Love Isn't', Jens Lekman
Location: Lygon Street
The whimsical Swedish crooner Jens Lekman lived in Melbourne for two years and it clearly had an effect on him. This melancholy pop song discusses the idea of getting married for citizenship while cruising down Lygon Street looking at girls in his friend's Holden. Special mention also goes to 'An Argument with Myself' which mentions Elizabeth, Victoria and Queensberry streets.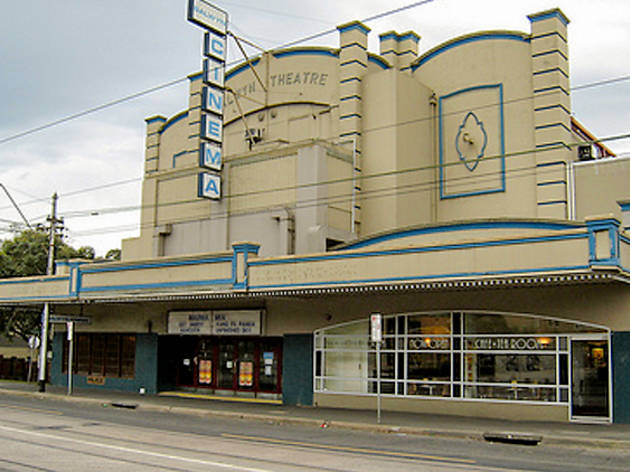 Photograph: Wikipedia/Colliric
'Balwyn Calling', Skyhooks
Location: Balwyn
Skyhook's toe-tapping song can interpreted as a guy being (quite frankly) a bit of a tool because the one-night stand he met in Balwyn wants something more. Which is even more astounding in a modern context (the song came out in 1974) – if we hooked up with someone who owned property in Balwyn, there's no way we'd be letting them go.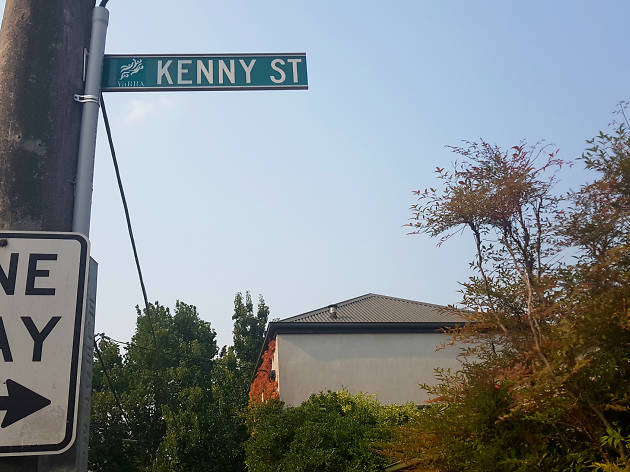 Photograph: Nicola Dowse
'Accidently Kelly Street', Frente!
Location: Kenny Street, Richmond
Frente! really do mean "accidentally". The song came to be after bassist Tim O'Connor moved into a new house on Kelly Street – the only problem was he got the address wrong and actually meant Kenny Street in Richmond (there is no Kelly Street). The deceptively light-hearted pop song celebrates the simple things in life as an antidote to depression.
Listen to the full list of songs (plus more Melbourne tunes) below
How many have you done?
Take a look at our ultimate bucket list: 101 fun things to do in Melbourne, plus what makes the city great, from the food to the festivals and everything in between.