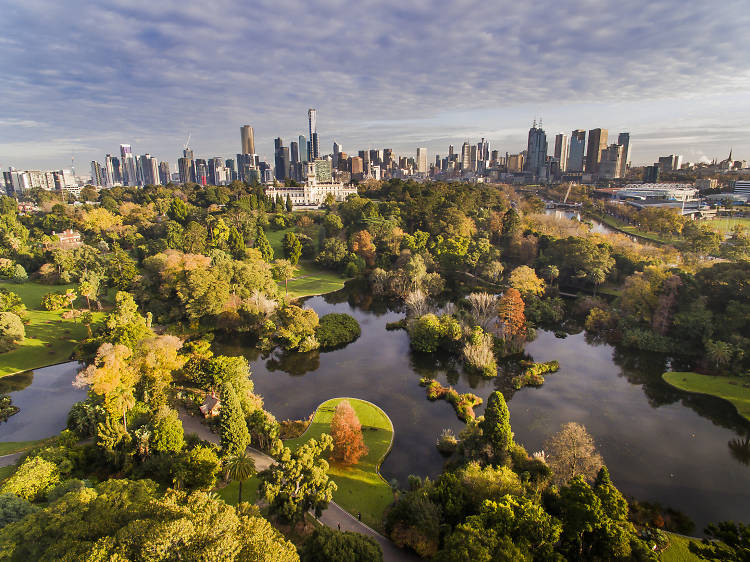 'Four Seasons in One Day', Crowded House
Location: Kings Domain, Melbourne in general
There is some debate whether this doleful hit is about Melbourne (where the band formed) or Auckland (near where the Finn brothers grew up in New Zealand). Both cities have the same changeable, "four seasons in one day" weather and a "domain". However, Neil Finn has since confirmed that the song is about Melbourne and its famously temperamental weather systems.