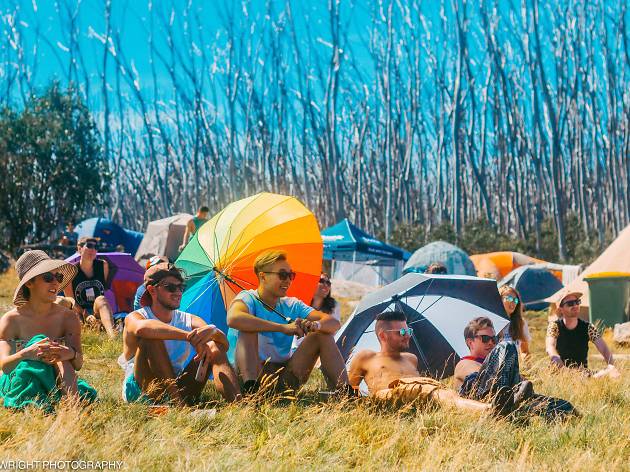 Victoria's queer camping festival returns with a line-up that's louder and prouder than ever
High upon the hills of Lake Mountain, there lies a world built upon all of your "big gay dreams". After a hugely successful event last year, Gaytimes makes a triumphant return with a glittering line-up of art, music and activity.
The festival showcases live music acts and DJs alongside art installations and projections, workshops, speed dating, yoga and live performers. As if life couldn't get any sweeter, the entire festival is BYO with a capacity of 1,000 - and there are gender neutral toilets.
Full line up:
Ngaiire
JD Samson
Ali Barter
Habits
Teeth & Tongue
Jess McAvoy
Gretta Ray
Fritz Hedler
Brendan Maclean
Mojo Juju
Huntly
Two Steps on the Water
The Posse
Yo! Mafia (DJ)
Brooke Powers (DJ)
Jennifer Loveless (DJ)
Whiskey Houston DJ (The Outpost)
Kam Shaafati DJ (Thick N Juicy)
Cunningpants DJ (Girlthing)
Salvador Darling DJ (Poof Doof, Beaut)