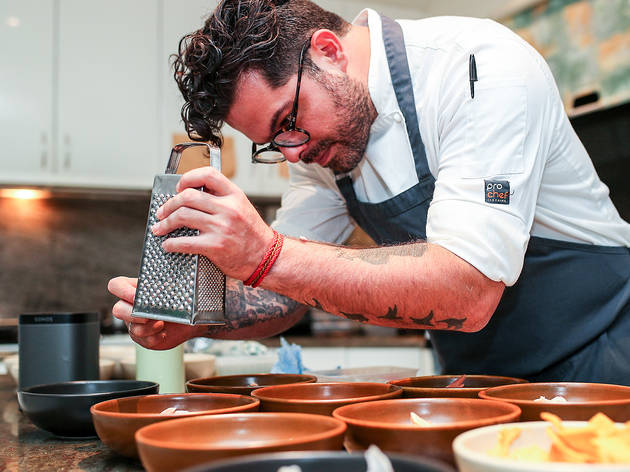 1/9
Photograph: Graham Denholm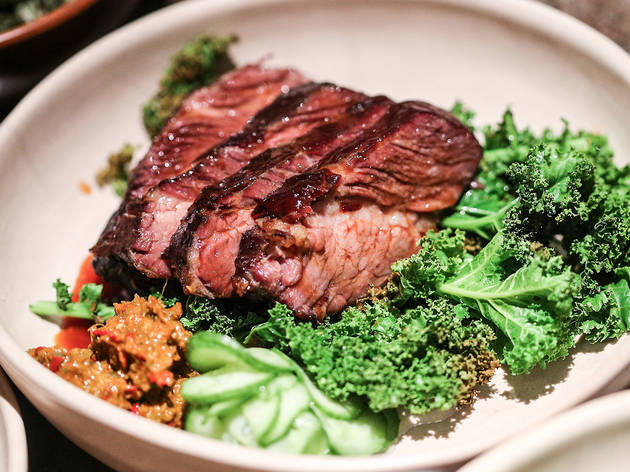 2/9
Photograph: Graham Denholm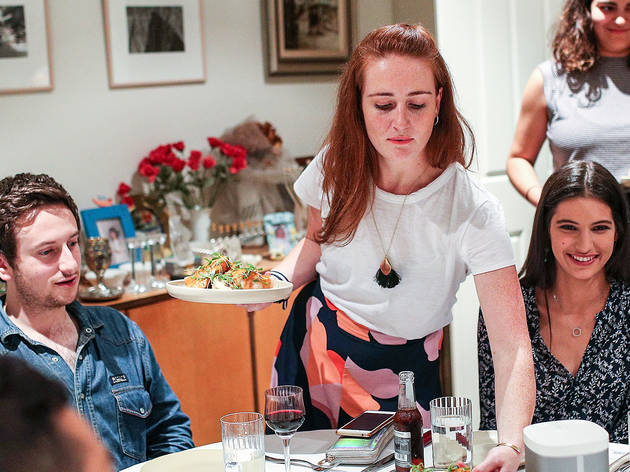 3/9
Photograph: Graham Denholm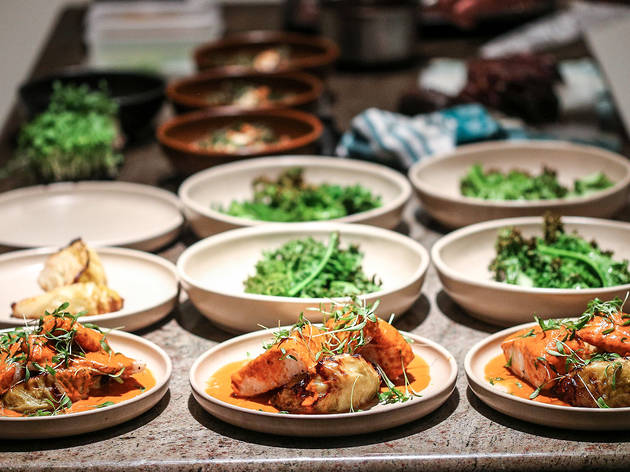 4/9
Photograph: Graham Denholm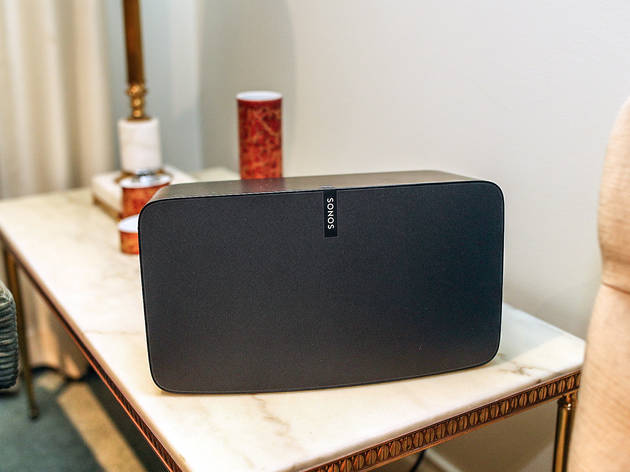 5/9
Photograph: Graham Denholm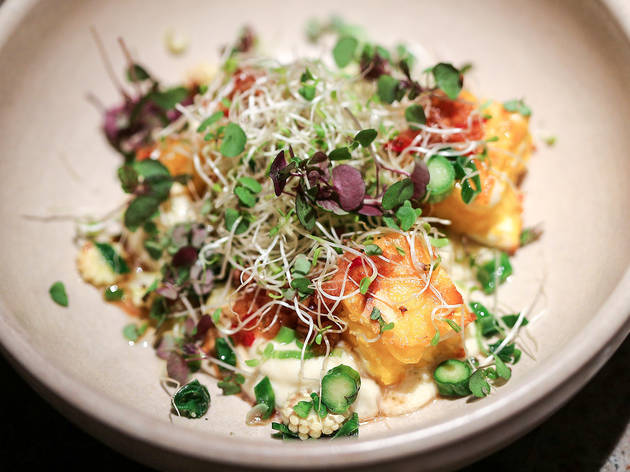 6/9
Photograph: Graham Denholm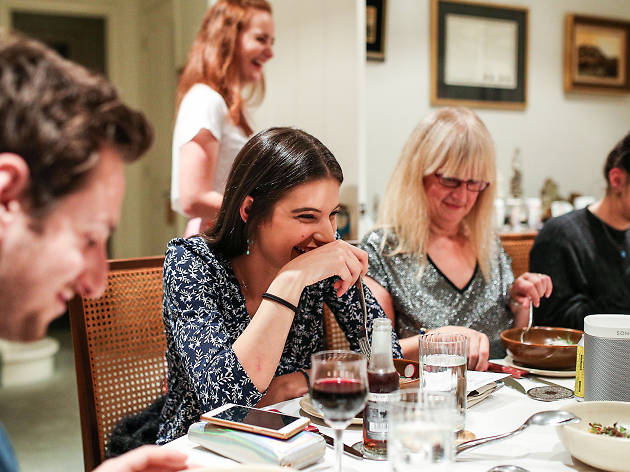 7/9
Photograph: Graham Denholm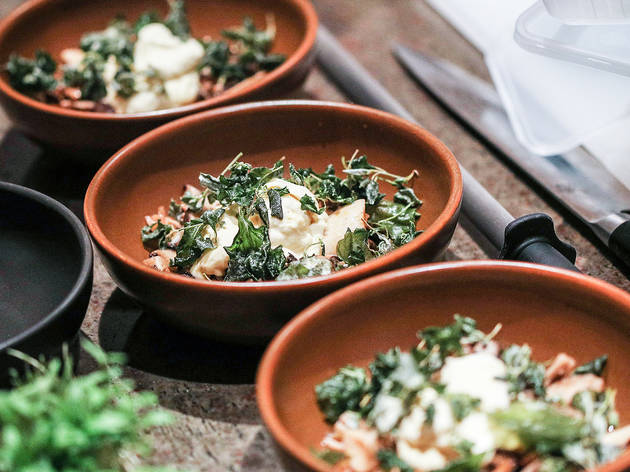 8/9
Photograph: Graham Denholm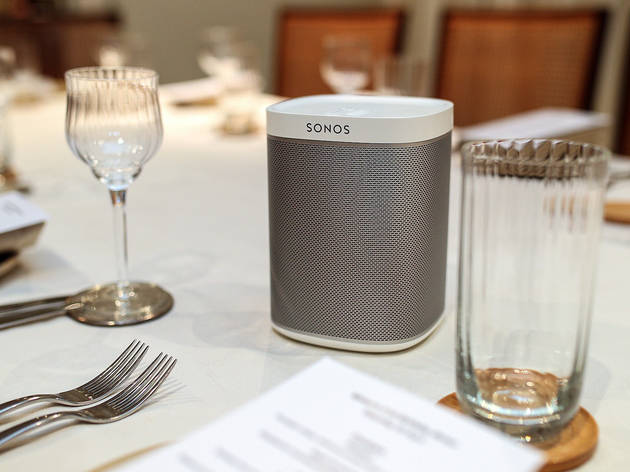 9/9
Photograph: Graham Denholm
What happens when a leading chef caters your 21st birthday
Go inside our Sonos competition winner dinner with Pastuso chef Alejandro Saravia
Nothing brings people together more than food and music. They share a sensibility – one that puts experiences and memory at the forefront – and when you bring them together, it's kinda magic. Sonos know the concept all too well, that's why they're encouraging the sharing of music and meals through their global Playlist Potluck series.
We know the tradition of the potluck pretty well: guests bring a dish to a group dinner party, then afterwards you stick around for chats, tunes, and a few more glasses of vino. Now, Sonos have decided to take potlucks into the 21st century. Instead of asking guests to bring a dish to their dinner party, they're inviting them to contribute tunes to a collaborative playlist.
We liked the idea so much we decided to get in on the action. Late last year we hosted two Playlist Potluck dinner parties in Sydney and Melbourne, inviting the who's who of the culinary crowd for a long lunch prepared by some of Australia's best chefs. It was so successful we offered our readers a chance to win a Playlist Potluck party of their own.
This past weekend Time Out and Sonos descended on the home of the Saunders family in Melbourne. The occasion? Miriam's 21st birthday dinner, attended by family, friends and a world-famous Australian chef – Alejandro Saravia of Melbourne's Peruvian-flavoured eatery Pastuso.
The dinner began with a bang – or, more accurately, a howl of brass instruments from the Sonos. Adele's 'Skyfall' flooded the dining room. In the kitchen, Alejandro was preparing his signature modernised, Melbourne-ised Peruvian menu, beginning with canapés of calabaza (pumpkin smash served with pumpkin crisps) and aguja de pescado (escabeche marinated garfish with rice crisps and sea grapes).
Guests arrived and the playlist grew. We heard from Lionel Richie, Billy Joel and Katy Perry during the first course of trucha ahumada (smoked river trout) and pastel de choclo (sweet corn fritters). When the mains arrived, guests dug into cordero (slow roasted lamb shoulder), picante de pescado (Peruvian-style curry of monkfish) and hongos y patatas (braised wild mushrooms), all specifically designed to share.
The evening was all about sharing, in fact. Sharing memories, food and plenty of laughs as the evening went on. Adding music into the sharing mix is kind of a 'nail, meet head' situation as well. Thanks to Sonos, our guests were able to enjoy an evening tinged with nostalgic musical moments, and that's certainly something we can all raise a glass to.