Most budding Australian actors dream of treading the boards at companies like Malthouse and Sydney Theatre Company, following the likes of Cate Blanchett, Robyn Nevin and Hugo Weaving. But rising star Megan Wilding's debut is unlikely to resemble any other.
The young Gamilaroi woman, who last year had a scene-stealing turn in Belvoir's production of The Rover, will play Dr Jacqueline Black in Nakkiah Lui's new play Blackie Blackie Brown, which has started performances at Sydney Theatre Company before a season at Malthouse in Melbourne.
"I've been coming to STC shows since I was 15 and just going 'oh, one day I wish,'" she says. "To have my debut in this show – I couldn't have asked for anything better. It's right up my alley and it's so shocking."
Jacqueline is a bookish, shy archeologist whose world is changed when she finds a mass grave in the Australian bush. She soon meets her long-dead great-great grandmother, whose mystical powers transform Jacqueline into an Aboriginal superhero named Blackie Blackie Brown. She's set on a path to slaughter every descendant of the men who killed her ancestors.
It's set to be a brutal and blood-splattered revenge comedy in the vein of Kill Bill and blaxploitation flicks of the 1970s, using colourful animations and visual effects to enhance the action. Only two actors appear onstage: Wilding and queer theatre star Ash Flanders, who will transform from character to character to play every one of Blackie Blackie Brown's victims.
"There's moments in the script that definitely need animation because it's not humanly possible to do, which is just so exciting," Wilding says.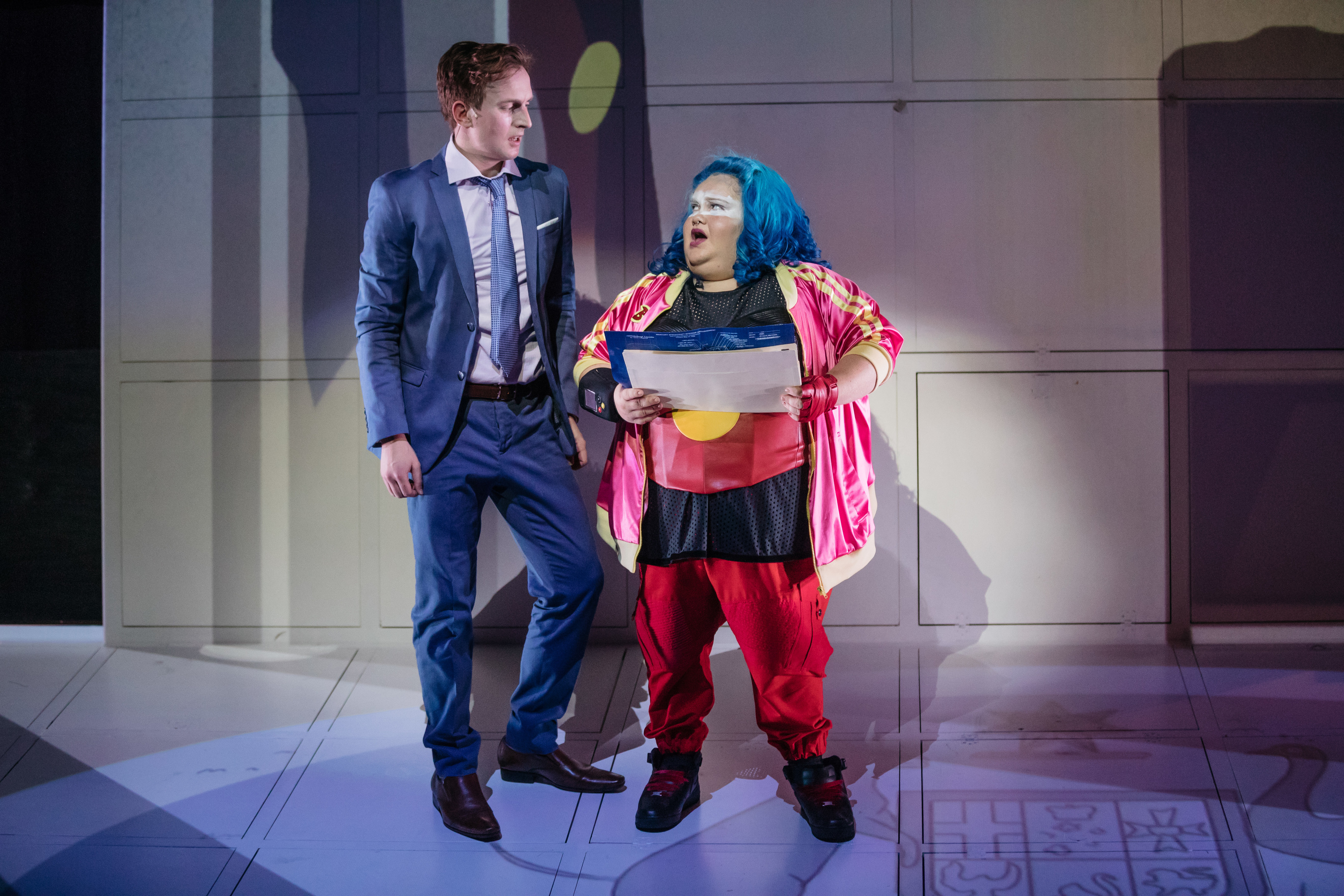 But the play also explores the value of legacy and culture, and the character is very close to the actor's heart.
"I think without knowing my ancestry I wouldn't have as much confidence," she says. "That's a lovely thing that comes out of Blackie Blackie Brown – there's this connection with her grandmother that gives her the permission to be badass. I do censor myself at times and kind of shy away, but it is nice knowing that I've got that inner fire."
Wilding had to find that fearlessness within herself to pursue a career as an actor, which she says often seemed like an impossible dream when she was growing up in Guildford in Sydney's west.
"I never thought I was good enough to actually pursue anything in it," Wilding says. "I didn't see myself on an STC stage ten years ago, and I don't see myself on TV or anything. So it felt like I was being delusional. And then my dad passed away, and I don't know what happened but I knew I had to try."
Since graduating from the acting course at the Western Australian Academy of Performing Arts in 2015, Wilding has made significant waves in Sydney Theatre and last year won the Balnaves Foundation Indigenous Playwright's Award for her play that will be produced at Belvoir. She also has aspirations to direct theatre and ultimately wants to lead a company. "I don't think I'll ever stop dabbling, just to keep myself on my toes. Who knows – I might release an album of jazz piano."
But most significantly, she's now working in the same theatrical spaces as the Indigenous women who are her among her biggest inspirations. She cites artists such as Rachael Maza, Leah Purcell, Shari Sebbens, Miranda Tapsell, Ursula Yovich, Elaine Crombie and Nakkiah Lui.
"We all have something powerful in our blood, and I think it's so magical we're all allowed to be in the same industry right now. It's not as lonely, I think, which is really nice."