Mona's annual summer jamboree of art and music returned to Tasmania this year, and the flaming hot line-up of acts and performances for Mona Foma 2023 rendered it one for the books. More than 360 artists played across both weekends in Launceston and Hobart, and we were lucky enough to soak up some of the magic in Hobart, where the likes of Peaches, Bikini Kill, Angel Olsen, Pavement and Vieux Farke Touré coalesced for a weekend chock-full of punk, indie rock, soul, R&B and electropop tunes.
On top of seeing these internationally acclaimed artists perform on the Mona lawns, we got to watch the polymathic composer Nico Muhly join forces with the Tasmanian Symphony Orchestra (TSO), see Amber McCartney's contortion dance in Baby Girl, revel after-hours at The Party and listen to the Songs for Freedom concert at sundown which paid an emotive tribute to the family of John Pat through music, vision and story.
While there were countless favourite moments from this year's Mona Foma, we have tried our best to narrow it down to seven, so here goes:
Getting schooled by the teaches of Peaches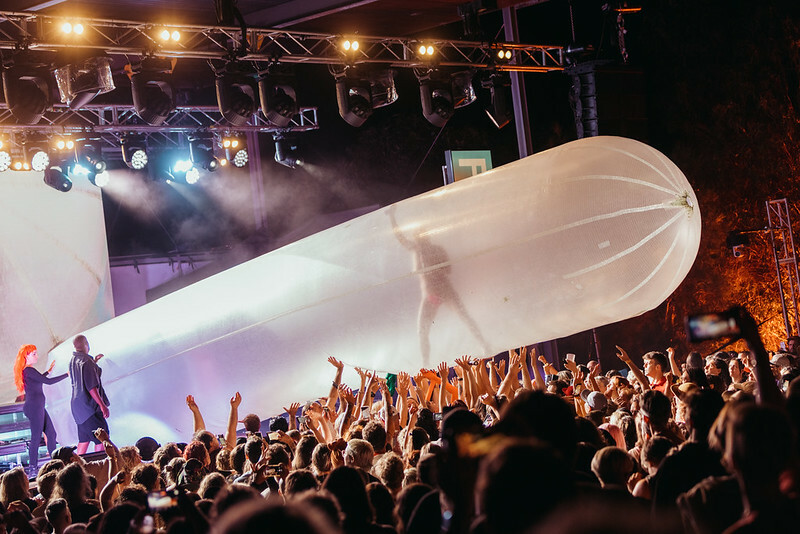 The electro-pop star Peaches – real name Merrill Nisker – took to the Mona lawns in a filthily fruity performance. The singer kicked off proceedings wearing a vulva hat which, in retrospect, rated relatively low on the salacious scale. Peaches would go on to perform within a giant inflatable penis to sing the song 'Dick in The Air', descend into the crowds to split her legs to the heavens, and her X-rated remix of Celine Dion's song lyrics "when you touch me like this" epitomised a set that was deliciously debaucherous.
Listening to Songs for Freedom on the Mona lawns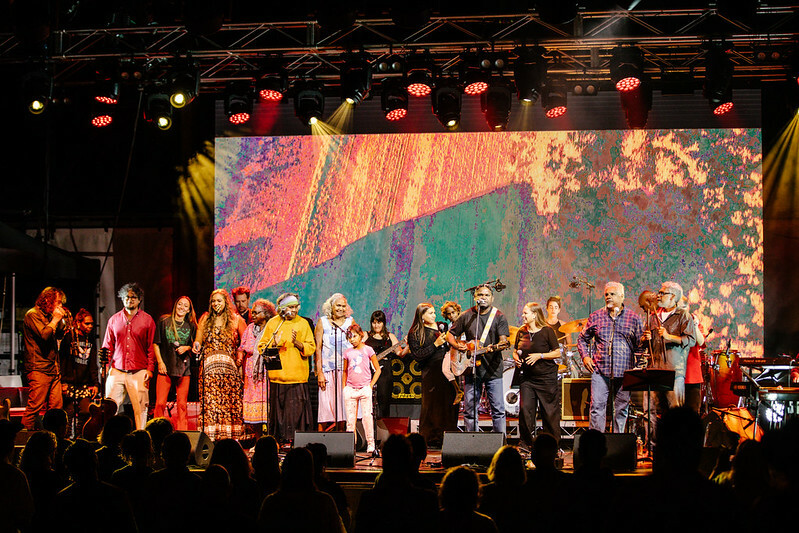 John Pat died in a police cell at Roebourne Police Station in Western Australia in 1983, and was found to have a fractured skull, haemorrhaging, swelling, and bruising. He was just sixteen years old. Now, 40 years on, we heard from Ngarluma and Yindjibarndi elders and songwriters from the Pilbara town of Roebourne who came together to pay tribute to John Pat's family. The inter-cultural band of local musicians, songwriters and artists from the Freedom Collective united to give a euphonious performance on the Mona lawns with their songs and stories.
Seeing the Tasmanian Queer Woodchop Championships in full swing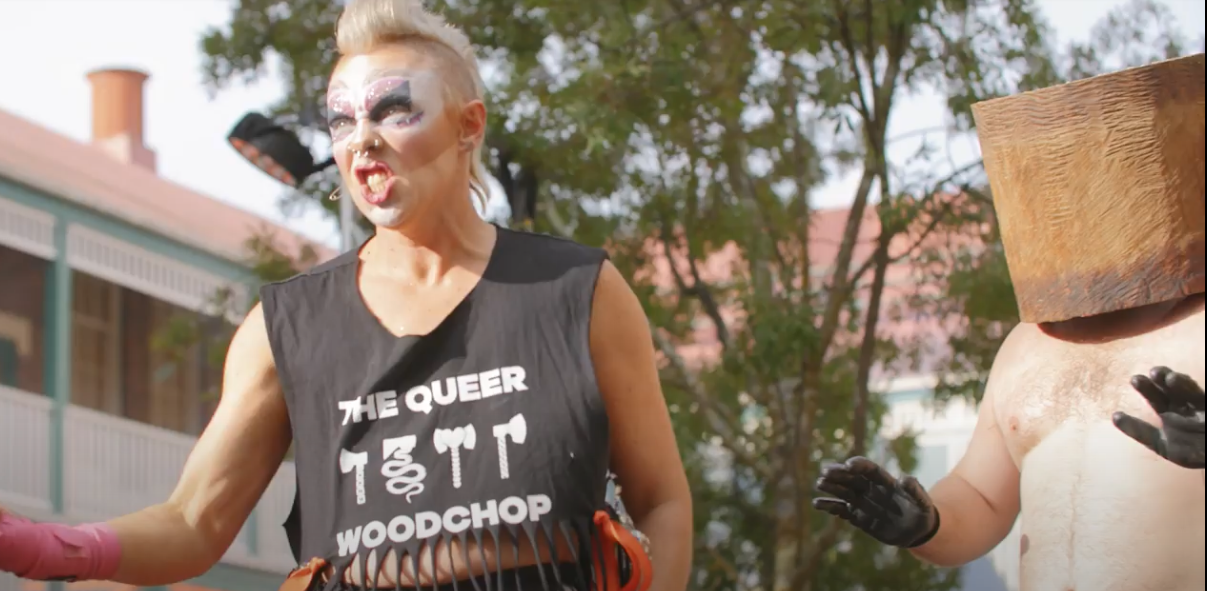 It's high time we axed gender stereotypes and what better way to do it than with the male-dominated world of woodchopping? In celebration of World Pride, Mona Foma-goers were invited to Mona's tennis court to see the fastest-growing queer timber-splitting sport in full swing. The Tasmanian Queer Woodchop Championships saw a blend of Agfest, nightclub music and county fair camp that resulted in a spectacle of flying wood and joyous queerness.

Catching the Oceans of Air exhibition by Tomás Saraceno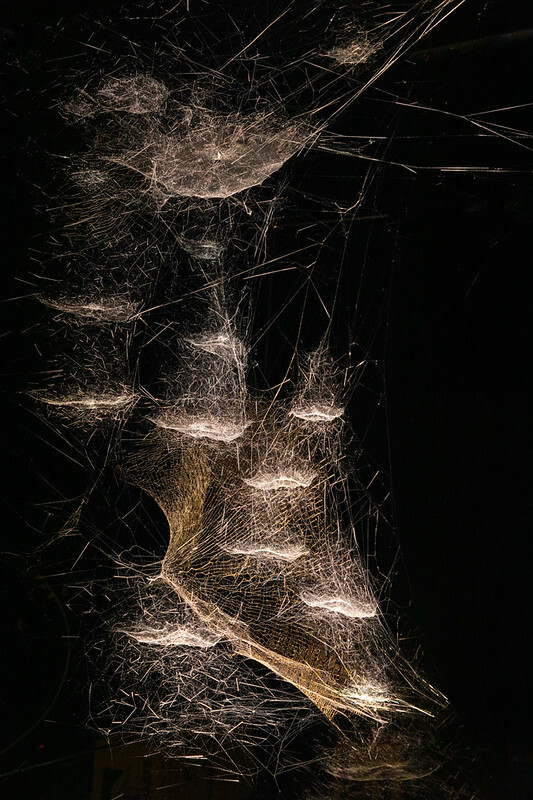 We saw Argentine artist Tomás Saraceno's contagious curiosity on full display in Mona's exhibition Oceans of Air. The multidisciplinary artist has drawn on inspiration from all corners of the globe to showcase radiation balloons, fine particle pollution from the skies of Mumbai, radio frequencies generated by meteorites and flora and fauna from Mona. But it is the dimly lit room full of Saraceno's spider webs, frozen in suspension, that leaves you wishing you had the seamstress skills of an arachnid.
Watching Amber McCartney's performance in Baby Girl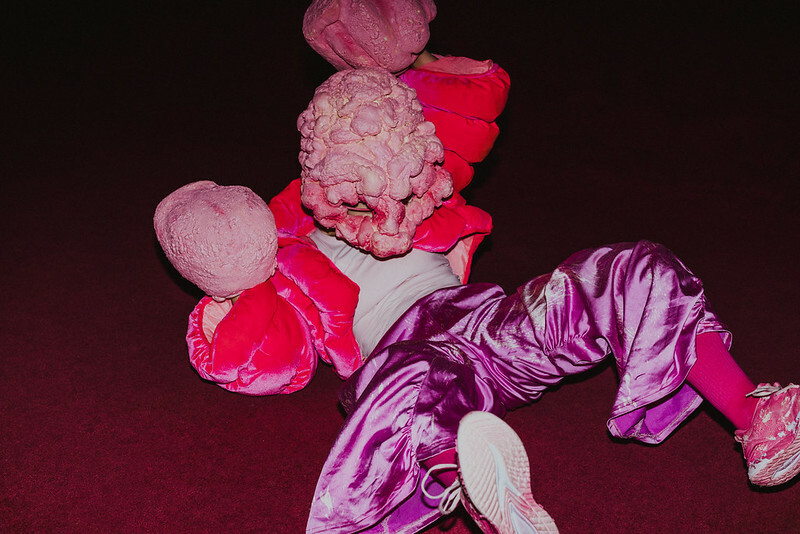 Amber McCartney whirled about Mona's Nolan Gallery for her indelible performance in Baby Girl. The Naarm/Melbourne-based dancer and choreographer documented a figure caught between their body's original memories and the persona of a new, otherworldly being. The costume design – by Geoffrey Watson – was particularly eye-catching, and saw Amber shed her pink bubbled skin and move in a way that left audiences utterly hypnotised.
Attending The Party (F.K.A Faux Mo)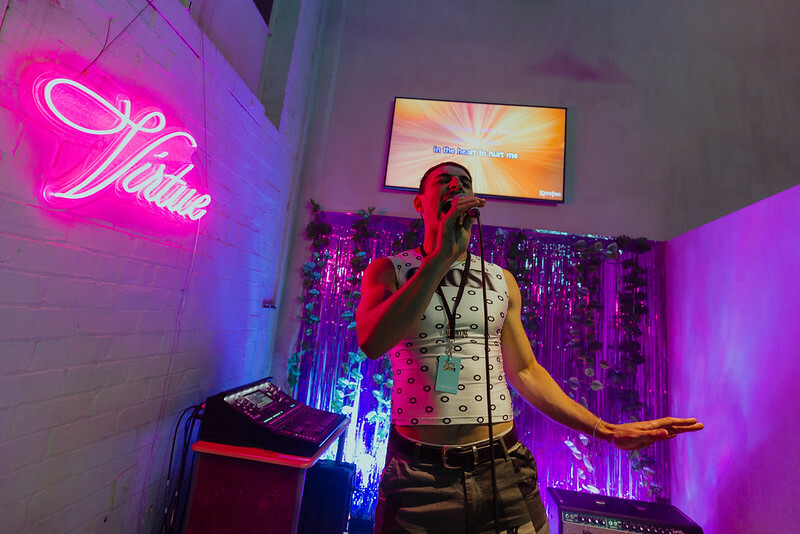 The Party (F.K.A Faux Mo) took place in the Old Mercury Hall for three solid nights of music, art installations, tarot reading, karaoke, DJs and live performances. While all the nights had a stellar line-up to boot, Saturday took the crown with the likes of Gabrielle Kwarteng, Alizé DJ, Simonetti, Aquenta and House Mum taking to the decks and sending revellers into a floor-filling frenzy.
Listening to a Life Sentence with Nico Muhly and the TSO chorus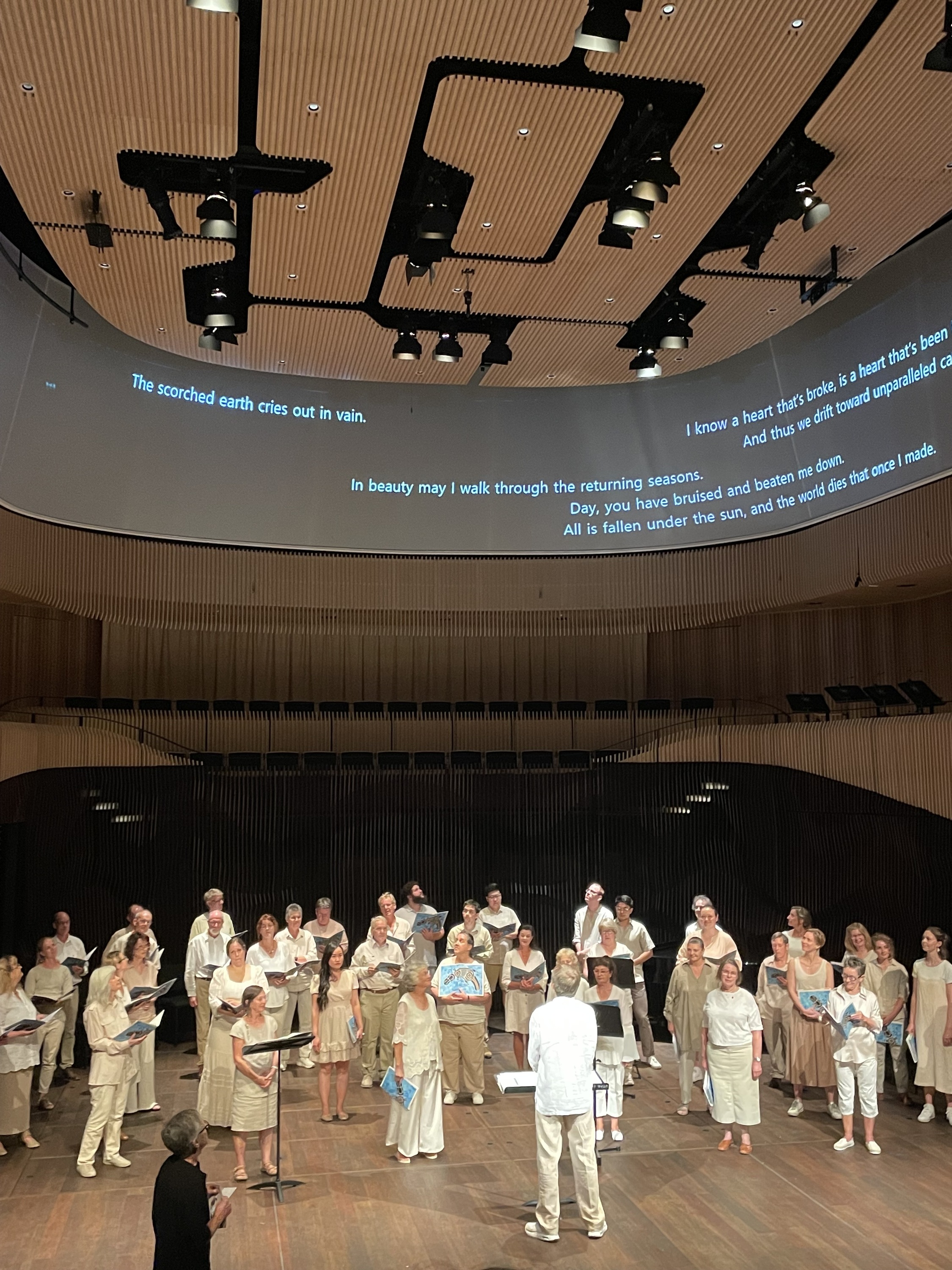 Nico Muhly is a hugely successful American composer, pianist, and curator who also happens to be Mona Foma's 2023 artist-in-residence. In A Life Sentence with Nico Muhly, we saw him join forces with the TSO chorus for an interactive voice work at the Ian Potter Recital Hall. The audience picked a sentence and watched Nico compose a work through a livestream before the chorus sang it to life. While Nico was composing away, the audience also got to choose poems that struck a chord and watch the choir perform in real time.