Battle of the Burger 2016: Vote here
Nominate your favourite Melbourne burger and determine who will step in the ring for the Battle of the Burger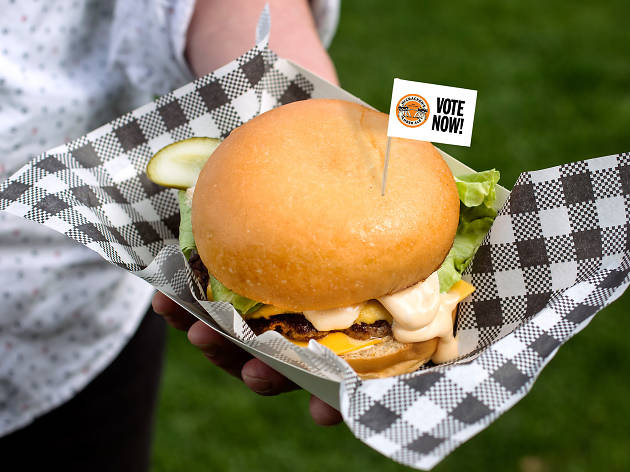 Melbourne is a burger town and we know what it takes to make an A-grade beef burger. In the past year we've seen a slew of fresh-faced newcomers entering the fray to challenge long-time stalwarts for the burger crown, and we've seen contenders cross state borders to get in on the action.
But who do you think has the best burger game in town? Tell us who is killing it on the grill, getting their pickle ratios just right, mastering the condiment conundrum (mayo? ketchup? mustard? aioli? relish?) and toasting their buns to perfection. Doesn't matter if it's from a café, truck stop, high-end restaurant, low key diner, food truck, pub or bar - if you're loving it we want to hear about it.
The best of the bunch will then be battling it out at Time Out's ultimate burger shakedown, the Battle of the Burger, presented in partnership with McCracken's Amber Ale. You can grab tickets to this beef patty rumble and sample the finalists for yourself, raise a glass to the joys of a hot sandwich and vote to see who goes home victorious.
---
VOTING CLOSED
Need inspiration? Here's some of Melbourne's best burgers
The best things you'll find between two buns. Although food trends will come and go, there will always be a place in our arteries for the humble hamburger.