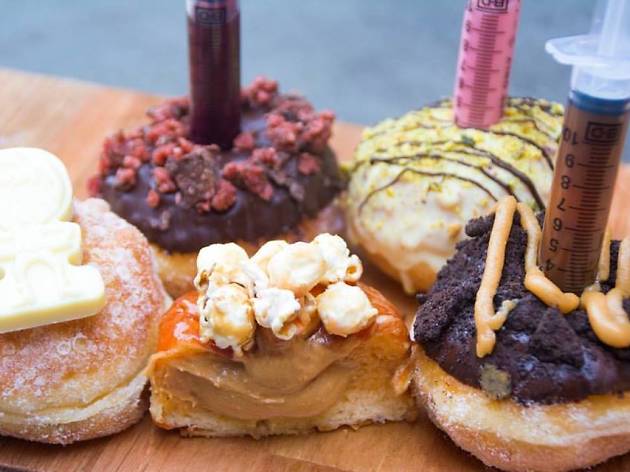 The Doughnut Prince of Melbourne is opening his first pop-up shop
If you're one of those people who roll their eyes at millennials, let us kindly point you towards Morgan Hipworth, the 15-year-old budding doughnut master known for his loaded doughnuts. He's been in the doughnut business for two years, and already supplies his sugary creations to thirteen cafes and restaurants around Melbourne including Stagger Lee's, Second Home and Kitty Burns.
The Year 10 student is getting ready to launch Bistro Morgan, a week-long doughnut pop-up in Windsor. He'll be sharing his old favourites: the Golden Gaytime, salted caramel and popcorn and white chocolate and raspberry, alongside a selection of new and exciting flavours.
Soldier On Espresso will deliver accompanying coffees and brews at the Windsor pop-up via a bespoke Bistro Morgan cart while AYOMO and Workshop Brothers Specialty Coffee will serve cold drinks.
Bistro Morgan is open from September 18-25 at 190 High St, Windsor 3181.