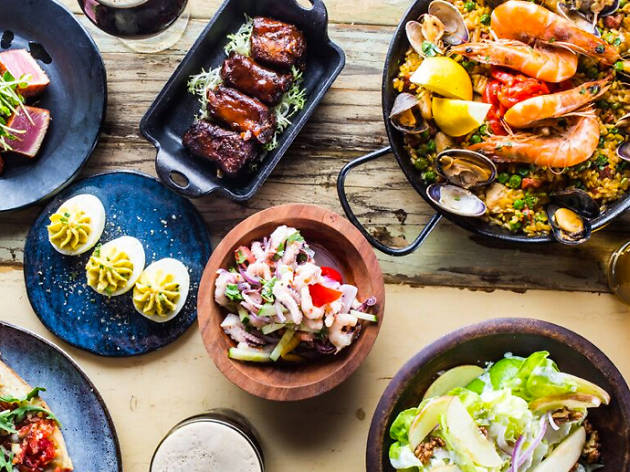 Eating and drinking in San Francisco
Whether you're seeking the white-tablecloth greatness or best cheap eats in the Bay Area, these are the San Francisco places where you should be wining and dining right now, as chosen by our local experts
It's no exaggeration to say that San Francisco is one of the best cities for food in the world. From Michelin-starred fine dining to hearty comfort food, the city has it all. But with so many interesting restaurants packed into just 7x7 square miles, it can be overwhelming to decide where to go.
That's where we can help. We've enlisted the advice of our experts at Time Out San Francisco to offer a shortlist of great options across a range of price points.
On the bar front, San Francisco has been at the cutting edge of craft-cocktail innovation, and Bay Area cocktail bars continue to deliver new and novel drinks that play to the bounty of fresh ingredients.
Best selling Time Out Offers