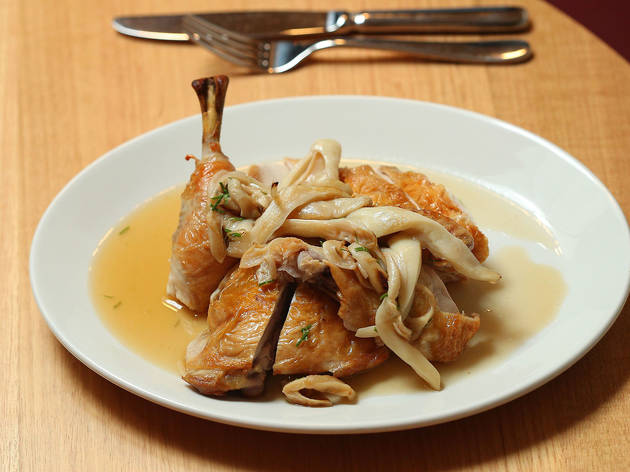 1/8
Photograph: Graham Denholm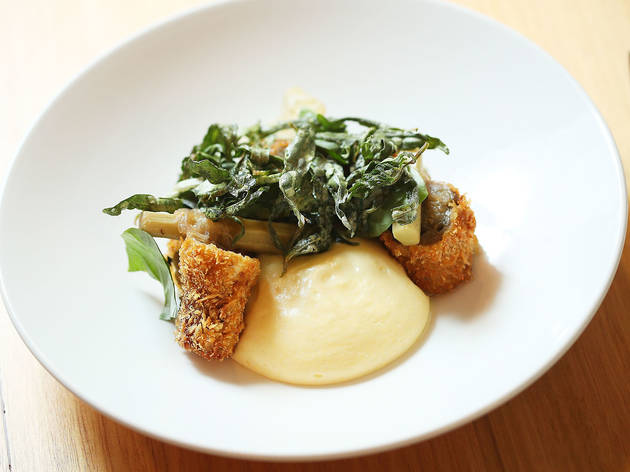 2/8
Photograph: Graham Denholm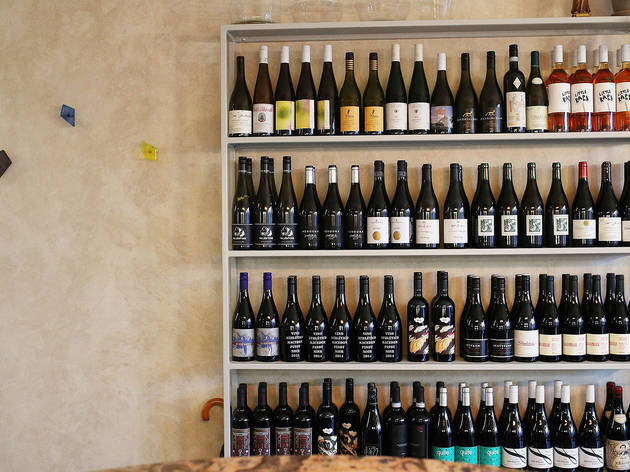 3/8
Photograph: Graham Denholm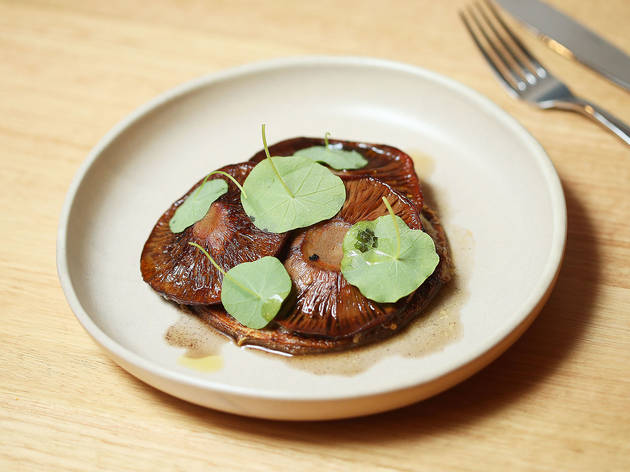 4/8
Photograph: Graham Denholm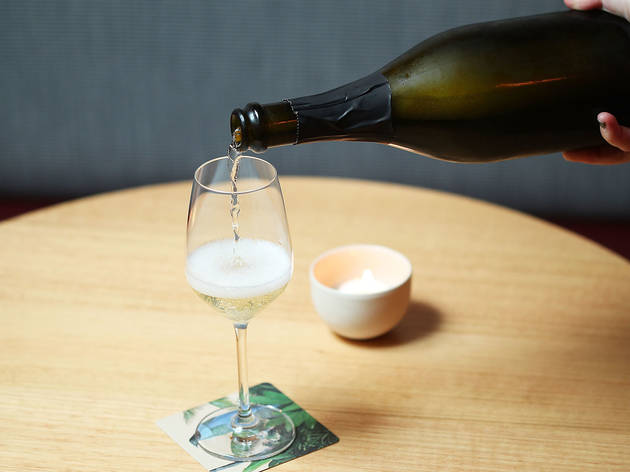 5/8
Photograph: Graham Denholm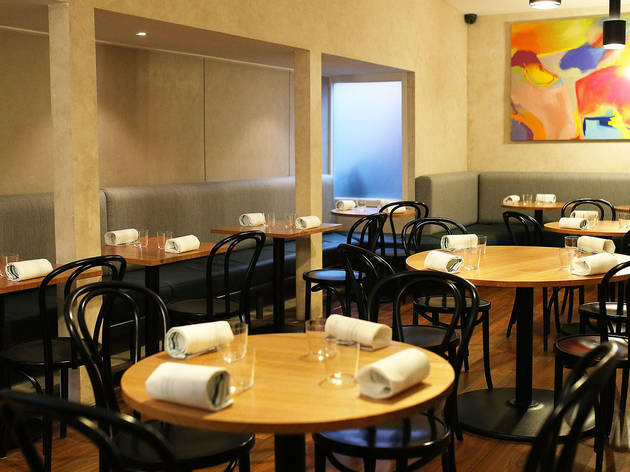 6/8
Photograph: Graham Denholm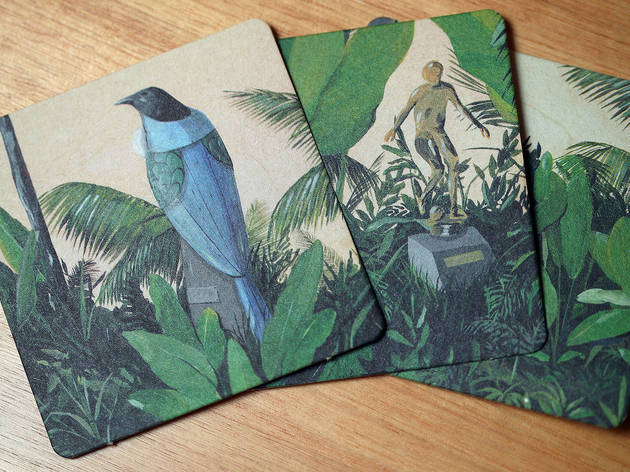 7/8
Photograph: Graham Denholm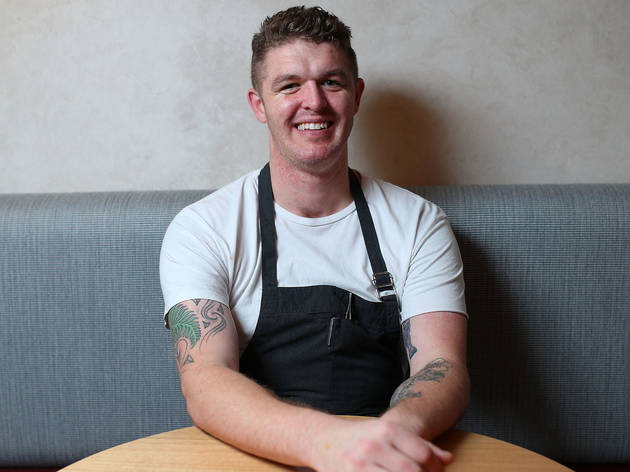 8/8
Photograph: Graham Denholm
Time Out says
Produce-driven, vegetarian-friendly and unpretentiously good value, this neighbourhood bistro is another feather in the cap of the 3057 postcode
Clearly the definition of the great neighbourhood bistro has gone up a notch or three since last time we checked in. In the hands of Etta chef Hayden McMillan (ex-Roving Marrow) and front-of-house co-stars Dominique Fourie McMillan (ex-Rosetta) and Hannah Green (ex-Attica), the very notion of the GNB has been hijacked by a low-fi indie supergroup. And the place is rather wonderful for the lack of pretension; the experimental confidence of the wine list (their house label blanc de blanc was kept on lees for six long years by Yarra Valley winemaker Dominic Valentine, and it was worth the wait); and the fact that half of Melbourne's hospo industry, northside chapter, is here on an otherwise unremarkable Wednesday night.
A former fish and chip shop in the lower reaches of Lygon Street in Brunswick East (listen closely and you can almost hear Carlton sulking) has been magicked into a smart and welcoming little place by designer du jour Iva Foschia (see also: Attica, Cutler & Co). Rendered unrecognisable to the folk who once queued here for fried flake and minimum chips, it is not, thankfully, so avant-garde that it takes five minutes to figure out how to turn on the bathroom taps.
A Kiwi native, McMillan put Carlton's curious and wonderful Roving Marrow on the map, and the food that piqued interest there has migrated here. He has a produce-driven flair that puts Etta firmly in the camp of the veg-as-hero food fashionistas. A pine mushroom tart arrives looking like a giant upside-down pine mushroom on a plate and turns out to be a giant upside-down pine mushroom hiding a buttery tart base, celeriac and gooey gruyere. It's possibly the purest iteration of late-autumn cooking witnessed in Melbourne 2017.
There's also an eggplant schnitzel, taking a sweet and sour route that at first makes you go hmmm, then makes you go mmmm. The veggo answer to tonkatsu, it's all about the squish of the flavour-sopping eggplant versus the breaded crunch; lightly pickled globe artichoke versus soft polenta, fried basil and saltbush leaves. It ultimately cements itself as one of those dishes that ticks every pleasure receptor until you sit there wondering if meat isn't totally overrated. Such noble sentiments immediately disappear with the arrival of the roasted half chicken, a Milawa bird that's been treated keen not mean – the skin all salty tarragon-accented crunch, the flesh with just the teensiest blush of pink, crowned with a sympathetic tangle of al dente oyster mushrooms.
Etta does snacks as well, such as battered Sydney rock oysters for swiping through a thick lime mayo, and you'll pay for bread – the thick-cut, caramel-crusted sourdough and burnt butter is $2 a pop. But when you've got fat strips of terakihi fish (a tight-fleshed member of the morwong family) lightly cured in buttermilk with fresh horseradish and pops of fingerlime sitting pretty at $15, it certainly brings value back into the GNB equation. Looks like we're going to have to rewrite the rulebook.
Details
Users say