Fancy getting a Gazi feast delivered to your door?
Well you can, courtesy of uberEATS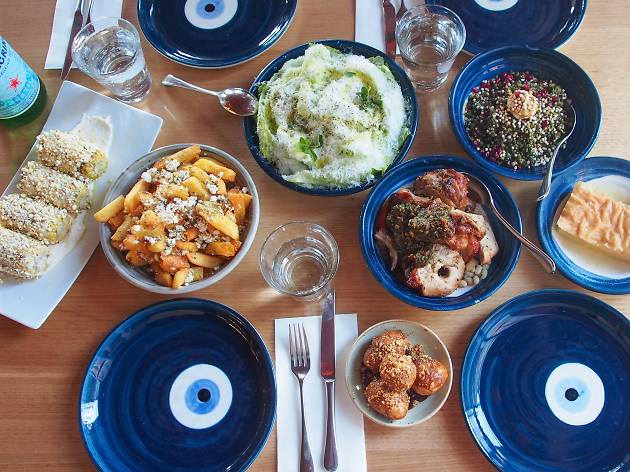 We daydream about going to Gazi – especially for those honey-soaked doughnut balls and the Bombe Metaxa (a vanilla and dark-chocolate ice-cream, salted caramel and meringue concoction). But let's face it, it's so damn cold right now that our ability to muster the enthusiasm to dress up and head out is nil.
Happily, Gazi has a solution to this conundrum. They've teamed up with uberEATS, so you can get a host of the items from Gazi's casual Greek-inspired menu delivered straight to your door. Picture this: tonight, you could enjoy a family feast for four delivered for the super modest sum of $87 (including spit-roast chicken, feta chips, a bunch of tasty salads, Gazi's famed corn, Greek custard pie and those little doughnuts filled with Nutella and honey, plus a bottle of San Pellegrino mineral water) without the necessity to leave the couch.
To get in on the UberEATS action, just download the app, pop in your address and find Gazi. Seriously, why would you bother cooking?