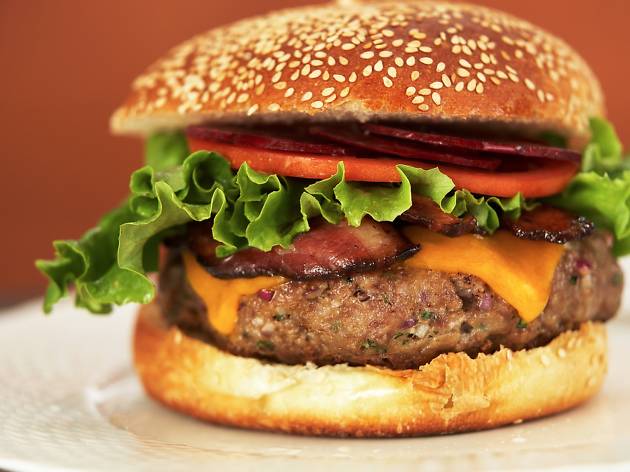 Late-night food delivery in Melbourne
At 3am, all you really want is love, and/or pizza. These joints deliver long after you should be in bed
We've all made 'cupboard surprise' in the wee small hours of the morning from whatever bits of non-perishable foodstuffs that occupy our pantries. But sometimes Cornflakes and tuna isn't as good as pizza. Delivery Hero and Eat Now have got you covered, bringing you judgement-free eats all night long.
Or just wait until morning
There are few things better than a long, lazy breakfast in Melbourne. Here are ten of our favourites.
And for the home cook
Introducing Castello's new Burger Blue: this wonder of cheese technology has all the bold, umami-intensive blue-cheese taste you'd expect from Castello, but it comes pre-sliced with an easy-peel pack, that makes it perfect for melting over your beef or mushroom burger patty. A first for Australia, this is the end of awkward cheese crumbs and the beginning of a beautiful, blue, thinly sliced square future. Grab it from the dairy aisle of major supermarkets.
Best selling Time Out Offers