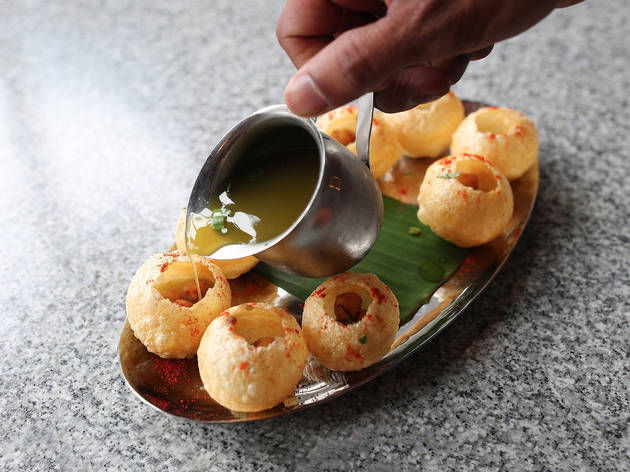 1/10
Photograph: Graham Denholm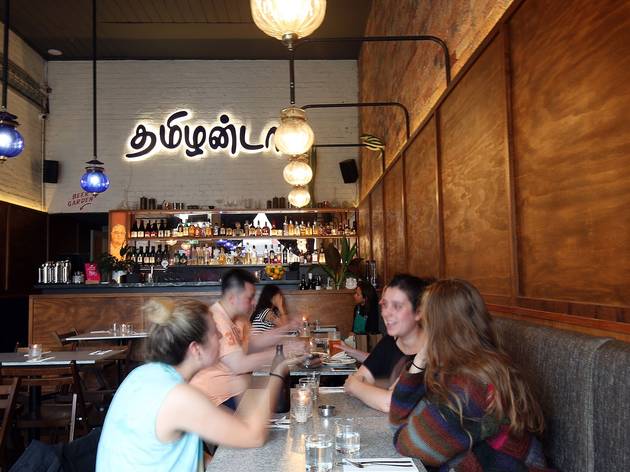 2/10
Photograph: Graham Denholm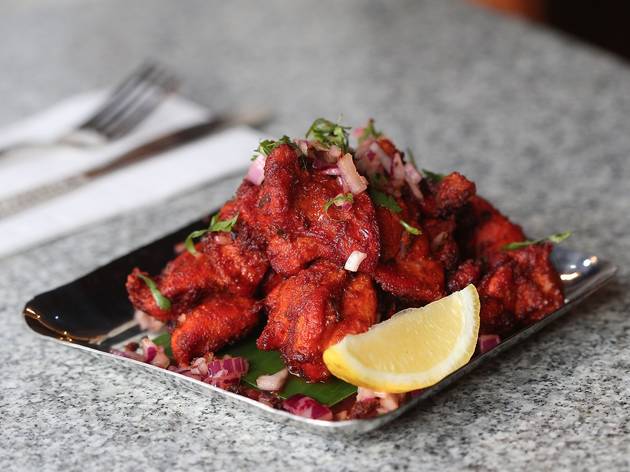 3/10
Photograph: Graham Denholm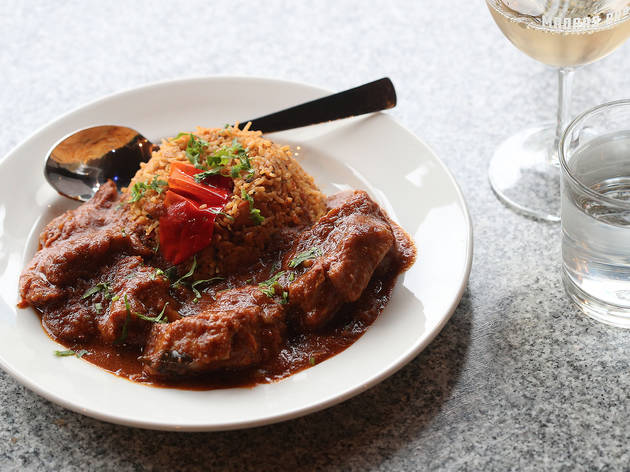 4/10
Photograph: Graham Denholm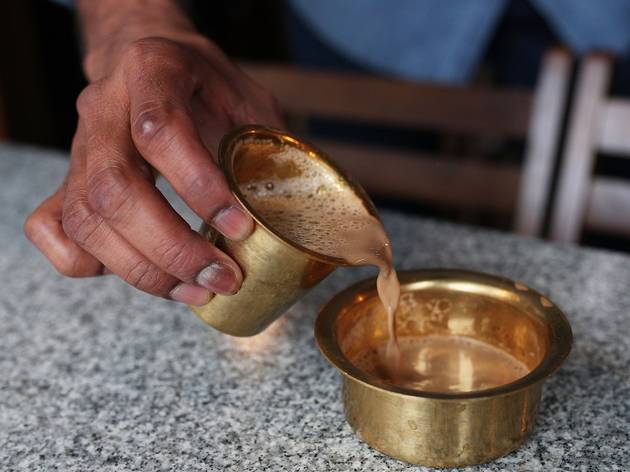 5/10
Photograph: Graham Denholm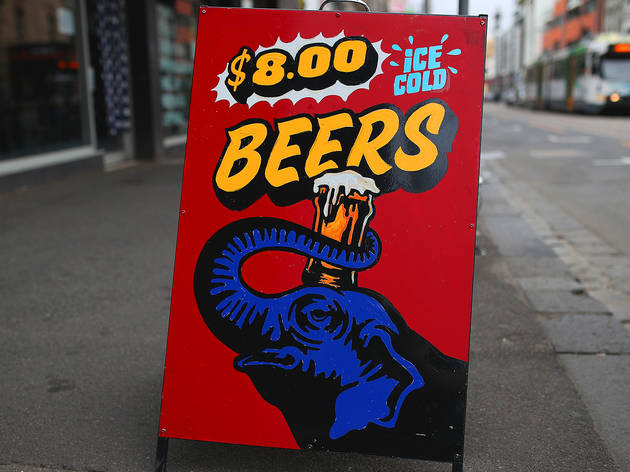 6/10
Photograph: Graham Denholm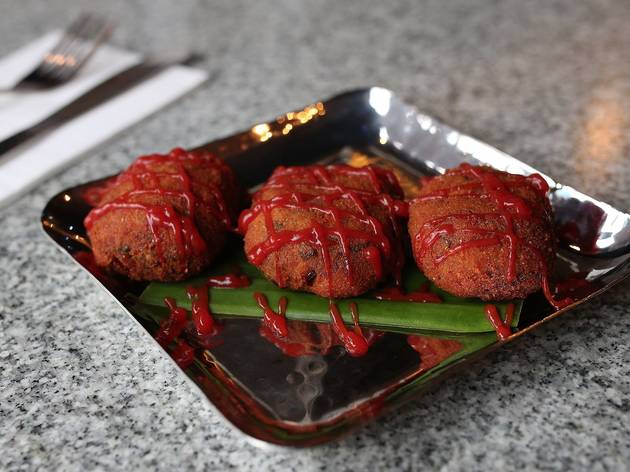 7/10
Photograph: Graham Denholm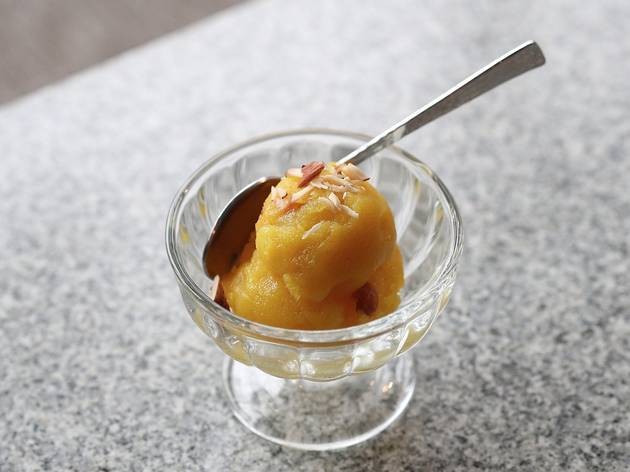 8/10
Photograph: Graham Denholm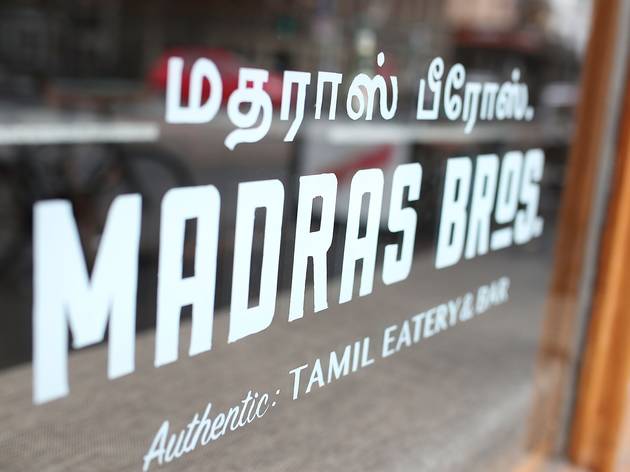 9/10
Photograph: Graham Denholm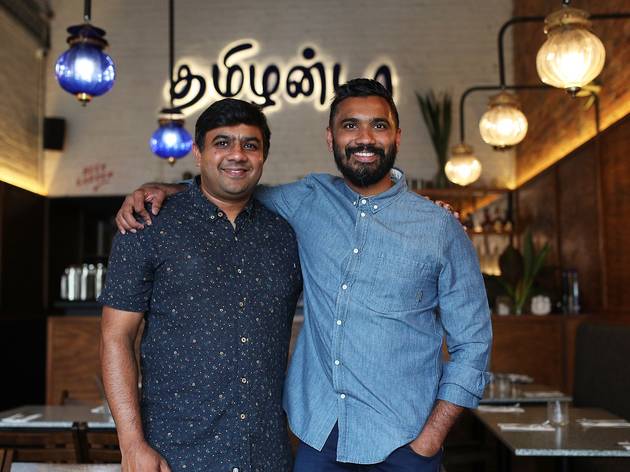 10/10
Photograph: Graham Denholm
Time Out says
Spice up your life with the best Tamil food in Melbourne
South Indian restaurants of note are few and far between in the inner city confines of Melbourne. We have the food truck Overdosa to thank for familiarising the inner north with dosa – thin lacy-edged pancakes made from ground rice and lentils – and King Street is littered with dosa shops, from Dosa Corner to Dosa Hut. But it's the Madras Brothers who are bringing the full gamut of Tamil dishes to Smith Street.

Don't go looking for your North Indian staples here, because the second venture for siblings Hrishi and Magesh Venkatachalam is unabashedly proud of its heritage, with the words 'I Am Tamil' emblazoned (in Tamil) against the front wall. This is South Indian food at its finest.

We take every handy tip provided by our jovial, Chennai-born waiter and are rewarded with Buhari's Chicken 65 – bite-sized, juicy morsels of boneless chicken pieces punctuated with ginger, garlic and chilli and deep fried to a crisp. Second on our dance card but equal first in our hearts and stomachs is the mutton balls, which look akin to Italian meatballs save for the fiery red hues of the minced meat, and the pleasantly spicy aftertaste.

People of South Indian heritage finally have the chance to revel in fish cutlets and masala vadai prepared in a kitchen that isn't their parents'. Amma's fish cutlet is not to be confused with the thin slice of meat from the leg or ribs. In Indian kitchens across the world, a cutlet is a crumbed croquette made of diced fish, potato, onion, chilli that are mashed together, spiked with a medley of spices and deep-fried in breadcrumbs – like an Indian-style fishcake. The result is an outwardly crisp with a soft, velvety centre. Madras Brothers' version uses jack mackerel, which is more pungent than the tuna or the plain variety.

High scores also go to the goat curry, a smooth peppery gravy mined with fatty, fall-off-the-bone meat and a Scoville score that'll have you reaching for the nearest glass of water.

We're not talking your pocket change bain marie pricing here, but at $24 for a main served with biryani (spiced basmati rice), it still falls into weeknight prices. You may as well tack on a serve of the parotta, soft layered flatbread made from finely milled flour, for an extra $3. And while these aren't the servings that will have you loosening your belt after your meal, the variety of dishes on the menu are unlike anything you'll find in Melbourne.

The South Indian theme continues on the drinks front, with a Chai Martini and cocktails sporting the heady flavours of of star anise, tamarind juice and turmeric salt. Temperance types can choose between masala chai or if you're after something a little lighter, the less familiar buttermilk, green chili and ginger concoction of neer moor coats your throat with a zestiness that feels both restorative and uplifting. Whatever you're drinking, make sure you take it out in the back courtyard on nice evenings.

In true South Indian style, you do not pass go until you collect your fennel seeds from the bowl at the front counter. Supplanting mints, the seeds perform a dual function of freshening one's breath and keeping the digestive system happy.

Smith Street is an eclectic dining strip, boasting po boys, vegan roast duck and gozleme. But what was missing was a South Indian diner that makes you rethink everything you know about dinner on the Subcontinent. Madras Brothers is already a hit with South Indians in Melbourne who aren't used to seeing the dishes of their childhood in a commercial setting, but it also works as a primer for anyone unacquainted with Tamil food. If you can't go to Chennai, the Venkatachalams will bring the distinct cuisine of the fifth largest Indian city to Melbourne, for your dining pleasure.
---
Details
Address:
129
129 Smith St
Fitzroy
Melbourne
3065

Contact:
Opening hours:
Tue-Thu, Sun 5-10pm; Fri, Sat 5-11pm
Best selling Time Out Offers