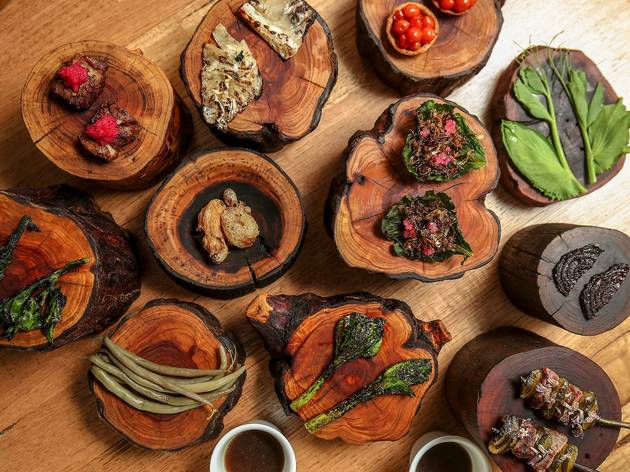 1/16
Photograph: Graham Denholm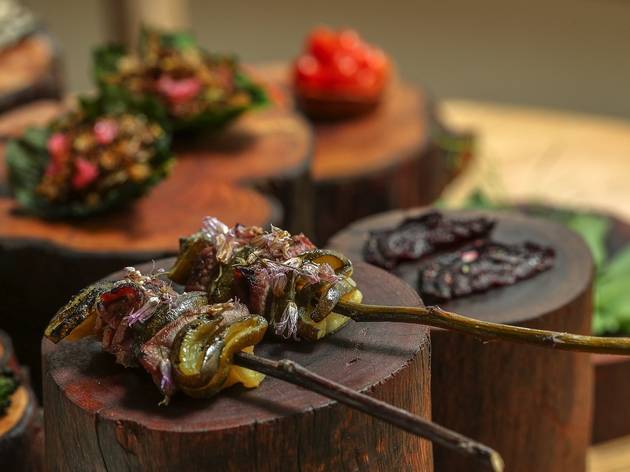 2/16
Photograph: Graham Denholm
3/16
Photograph: Graham Denholm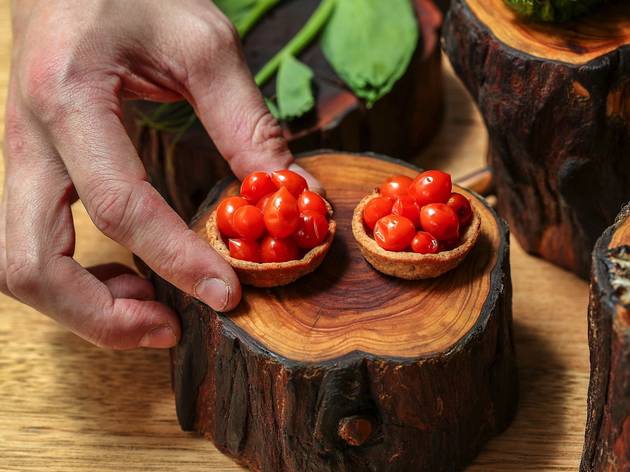 4/16
Photograph: Graham Denholm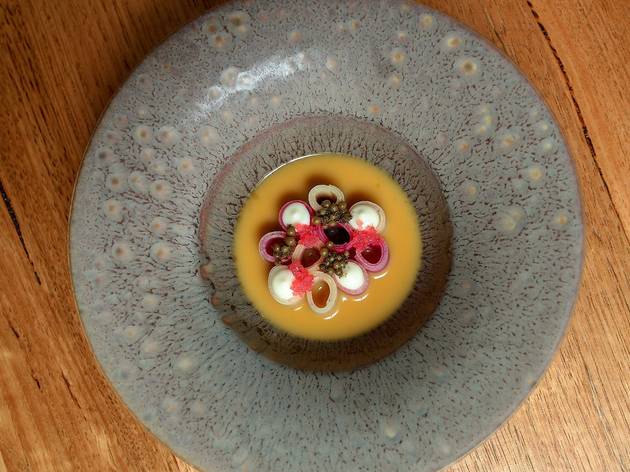 5/16
Photograph: Graham Denholm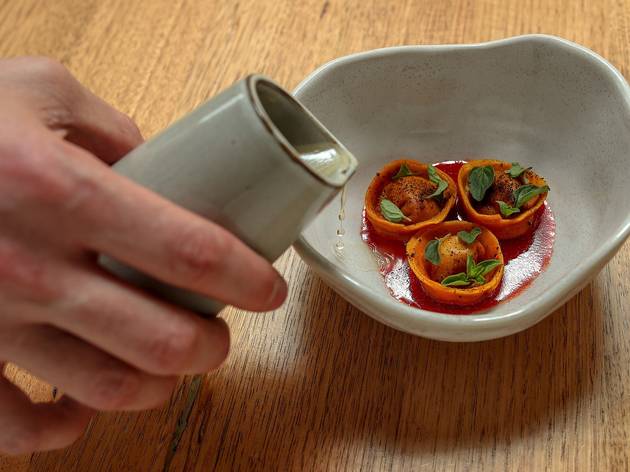 6/16
Photograph: Graham Denholm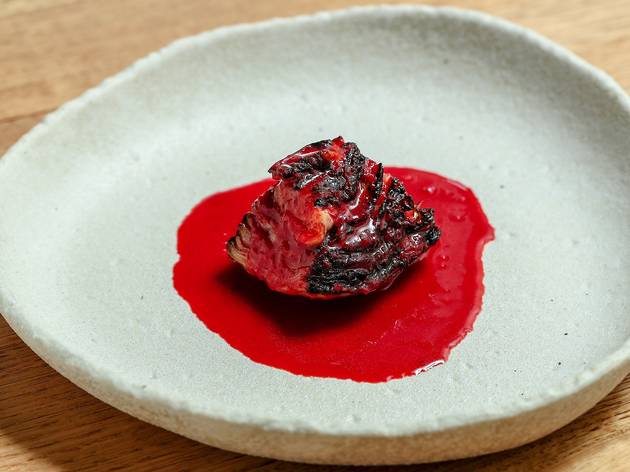 7/16
Photograph: Graham Denholm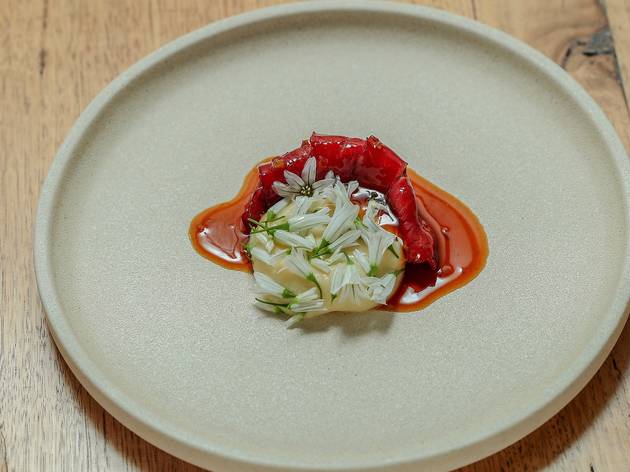 8/16
Photograph: Graham Denholm
9/16
Photograph: Graham Denholm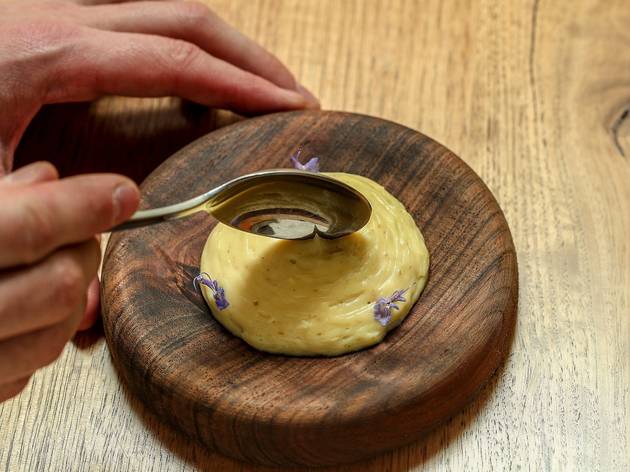 10/16
Photograph: Graham Denholm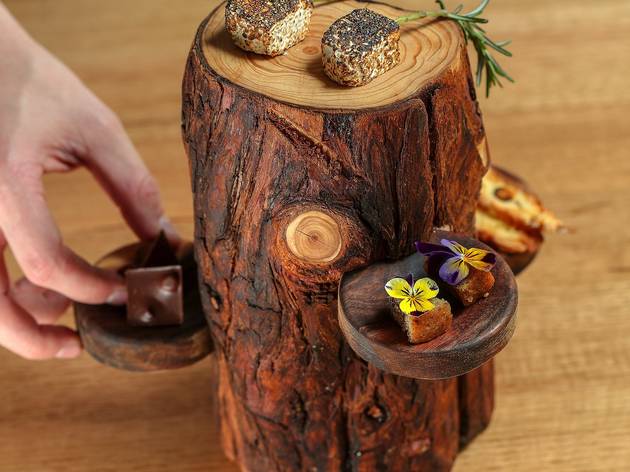 11/16
Photograph: Graham Denholm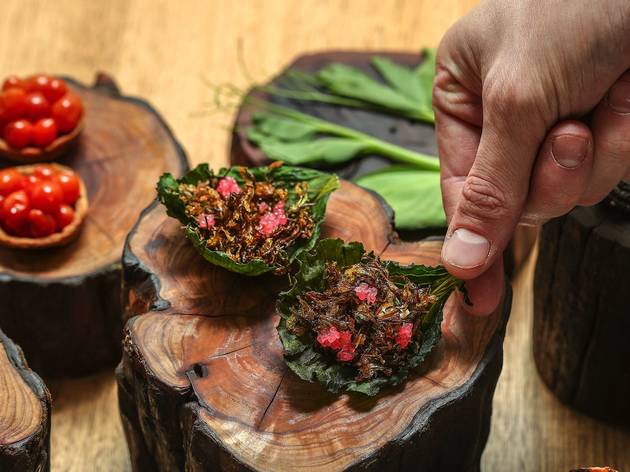 12/16
Photograph: Graham Denholm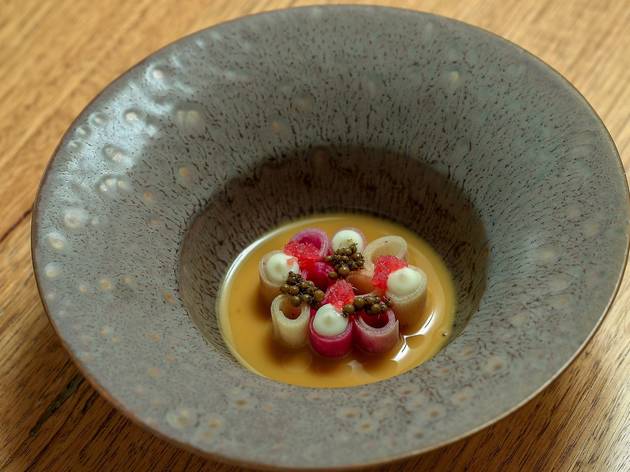 13/16
Photograph: Graham Denholm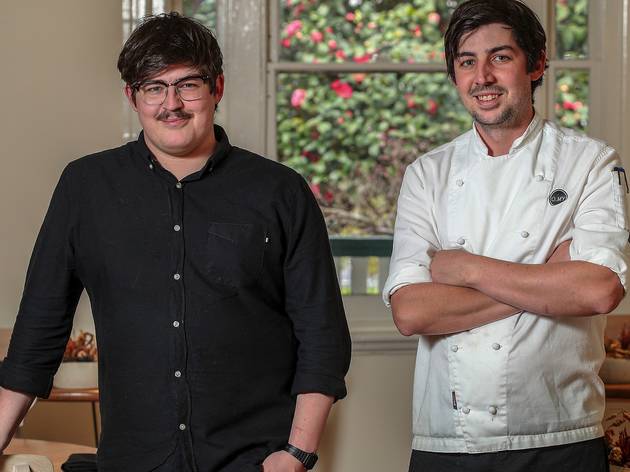 14/16
Photograph: Graham Denholm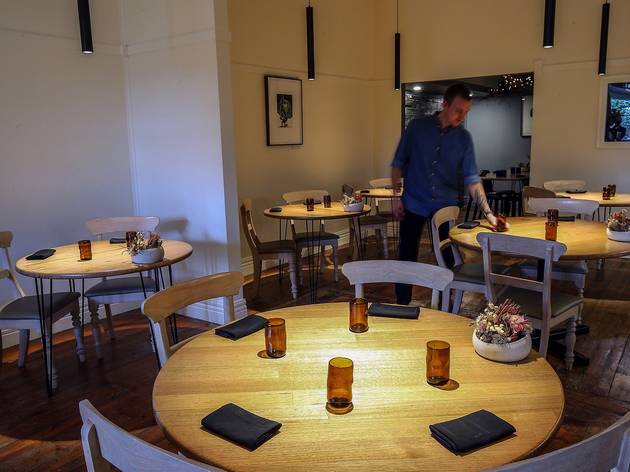 15/16
Photograph: Graham Denholm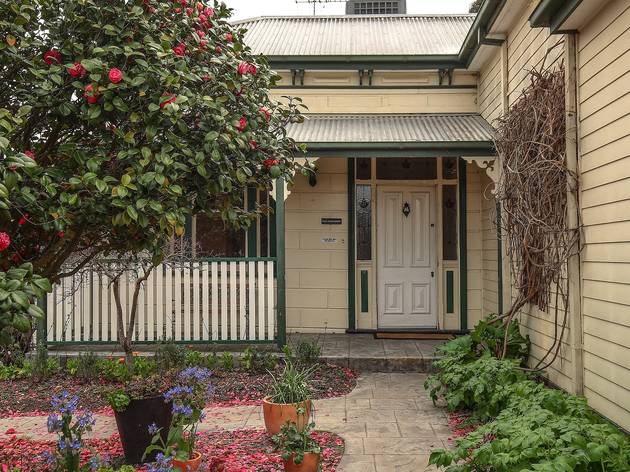 16/16
Photograph: Graham Denholm
Time Out says
Venture to Beaconsfield for some of the most game-changing plates of vegetables you will ever eat
If you ever want to feel like you haven't achieved enough in life, eat at O.My and dine under the outrageously capable team headed by brothers Blayne Bertoncello and Chayse Bertoncello, who are both under 30 (as are most of their team), owners of this (excuse us for using the cliché) no-bullshit farm-to-table restaurant, and are head chef and sommelier, respectively. Oh, and that farm we just mentioned – it's theirs, too. It's been in the family for generations, so it is no wonder that they know how to grow a thing or two.
After several years of working with gardeners who would plant according to the weather, Blayne took charge of the planting schedule so he knows exactly what he is cooking six months to a year in advance. That's major mise en place. Which is why instead of offering a four-, six-, or even eight-course menu, O.My offers only a seasonal menu, which Chayse describes humbly as 'just 25 snacks'.
Before your bread course, you'll receive 12 'snacks' in place of an amuse bouche, which is like taking a walk through O.My's garden through a changing of seasons. A sourdough consommé is as rich and deep as beef stock, made from leftover sourdough at the end of each day (there's a gluten-free version too, so celiacs don't miss out), and it's the only constant in the snack selection. There might be a bite-sized sourdough tart filled with fermented garlic and jewels of diamond tomatoes that have been preserved in tomato water; pork and pickled zucchini skewers cooked over coal; fried outer cabbage leaf kimchi; kale fritters; beetroot jerky; pickled feijoa (donated by neighbours on Wood Street) battered in sourdough mother; or radishes pan-fried in butter with deep-fried leaves on an apple core jam. Oh, did we mention their commitment to zero waste and sustainability?
Bread is its own course, coming from a mother six-and-a-half years old and lovingly made every night at the end of service. This batch has a malty and almost sweet flavour to it, made using Laucke flour, and is served with a roasted pork fat butter, garden salt (made by pounding vegetable offcuts in salt) and butter. Even without the accompaniments, you can see why locals used to line up every Sunday to purchase one of the 50 loaves that were sold before service. The Bertoncello brothers had to give up this idea after Beaconsfield bread enthusiasts would try to tear down their front door week after week.
There might be a butter- and chicken fat-based watermelon radish and finger lime course – it would be a disservice to call it soup. Whatever you call it, it cries out for you to mop up remnants of the plate with any bread you held yourself back from eating. There could be Jerusalem artichoke in as many ways as O.My could prepare it under the guise of an unassuming shredded white ball. Once you break it open, you'll find pickled on top of fried on top of fermented, which is smart flavour bouncing (because what goes better with Jerusalem artichoke than Jerusalem artichoke?), where the processes build massive amounts of flavour and texture into such an unexciting tuber.
What is guaranteed on most menus is O.My's zero-waste pumpkin dish, which is constantly updated. As a nod to the Bertoncellos' Italian heritage, Blayne dehydrates pumpkin and mills it as flour to create an all-pumpkin pasta and fills it with a puree made of the seeds, skin and flesh. On our version sat three fat tortelloni in a browned pork stock over house-made kimchi, dusted with pumpkin ash and thyme. Not Italian in the slightest, but we dare you not to finish it.
When you do finally get to it, we guarantee you'll be taken aback by the meat course. While all the plates leading up to this point have been vegetables but not vegetarian – cooked in animal fats or served with stock – a plate of wobbling beef brisket, with a vegetal broccoli puree and a scattering of preserved diamond tomatoes, seems almost confronting. Almost. The tremble of beef on the sauce-slicked plate verges on the edge of gluttonous and signals an appropriate end to savoury courses.
Dessert comes in three parts: a cleansing honey ice cream (there are nine hives on the O.My farm) in whey and watermelon granita; a rhubarb pudding; and petits fours where a housemade rocky road using more of those preserved diamond tomatoes highlighting their sweetness and acid and pumpkin seed biscotti is a perfect end to the meal. As for a menu, you won't receive one. Instead, you'll be taking home a slice of O.My's bread along with a list of what is grown on the farm alongside the names of the handful of producers used in an act of full transparency.
For beverages, Chayse understands that not everyone wants to catch the hour-long train back to the city under harsh fluorescent lights after the equivalent of a bottle and a half of wine, so he provides a combination pairing of alcoholic and non-alcoholic beverages, as well as a non-alcoholic alongside the more mainstream wine matches to the seasonal menu. If you like a bit of control, the one-page, small-producer bottle list offers wines to suit all tastes and budgets. If you dare ask, there is a hand-written bottle list that isn't exactly a reserve wine list, but more a collection of hard to find single bottles that Chayse has accumulated. You'd do well to ask him for a recommendation. After all, at the ripe old age of 25, he knows what you're eating on the day and has tasted every wine in the cellar. On our visit, he steered us towards the 1997 Mount Mary Triolet from the Yarra Valley, which is predominantly sauvignon blanc blended with semillon and muscadelle, which did a great job of holding its own without shadowing the complexities of the vegetable-forward dishes.
It's hard to believe that the O.My we have today could easily not have been. The lease was up on the old building and the brothers were threatening to move and work overseas to expand their horizons. That's right. Food this clever, original and delicious has come from the minds of people who have never left the country. The Bertoncello brothers make a grand argument for incubator creativity, and they've put in the hard work to make it a reality. If you know what's good for you, we'd recommend braving the trip to Beaconsfield for a mind-blowingly great experience before they decide to take their talents elsewhere.
Time Out Awards
2015Hot Talent Award
Details
Address:
19-21 Woods St
Beaconsfield
Melbourne
3807

Contact:
Opening hours:
Thu, Fri 4pm-11pm; Sat 3pm-11pm; Sun noon-11pm