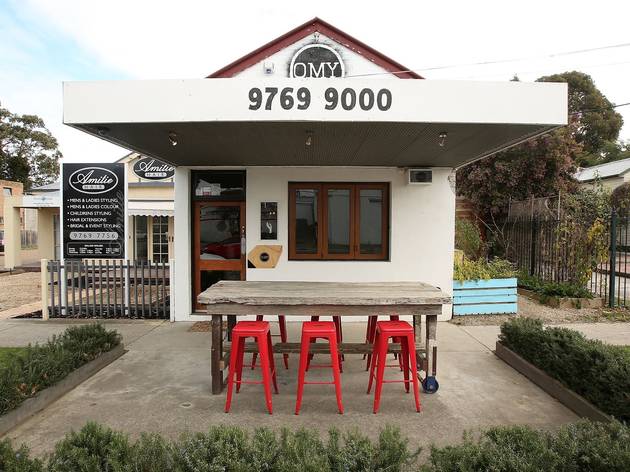 1/17
Photograph: Graham Denholm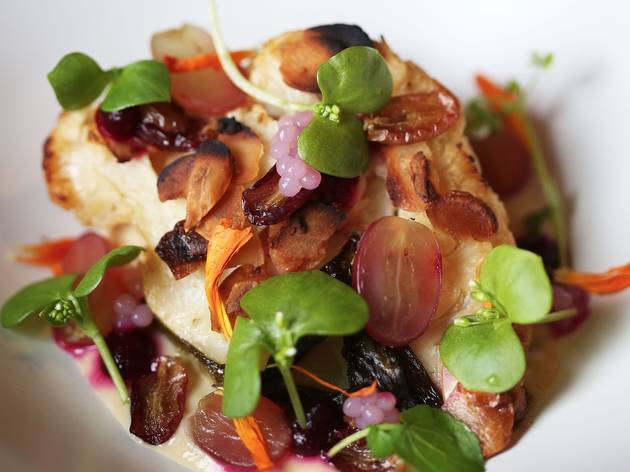 2/17
Photograph: Graham Denholm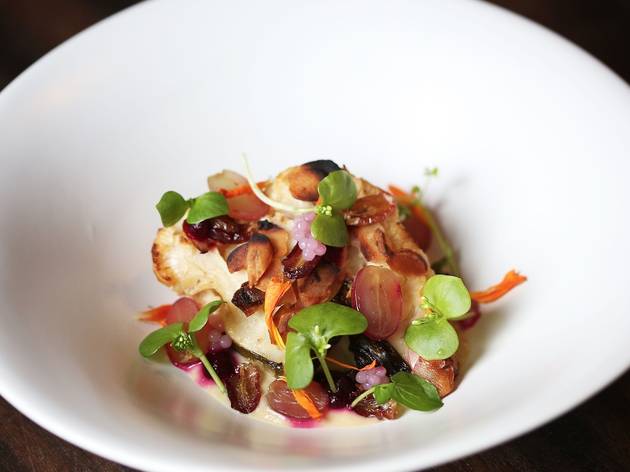 3/17
Photograph: Graham Denholm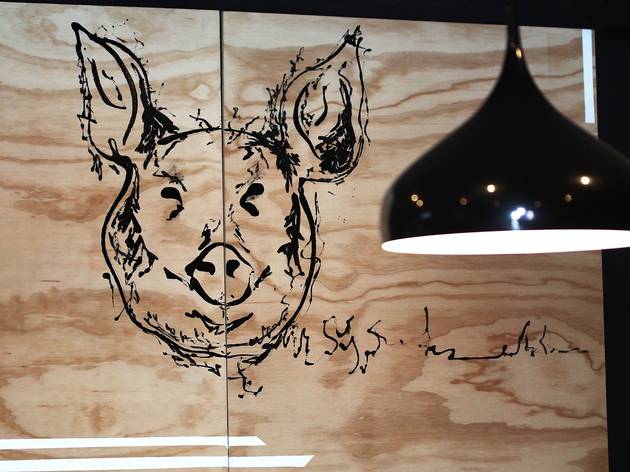 4/17
Photograph: Graham Denholm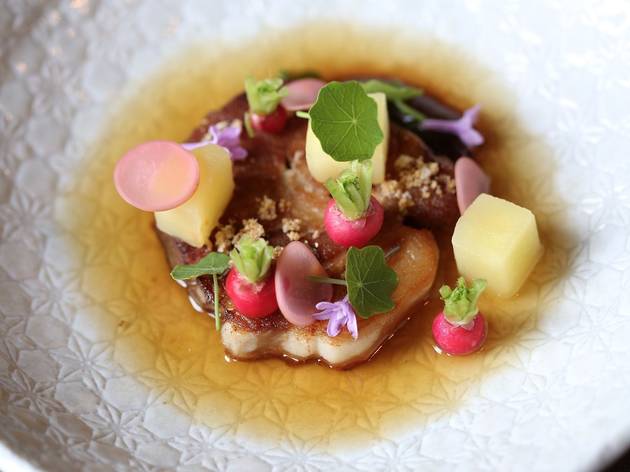 5/17
Photograph: Graham Denholm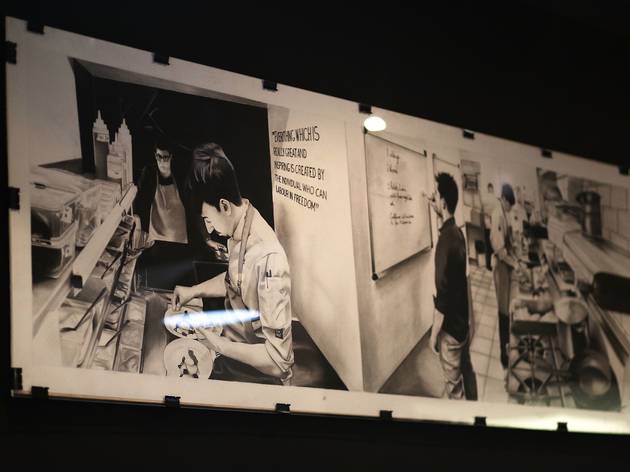 6/17
Photograph: Graham Denholm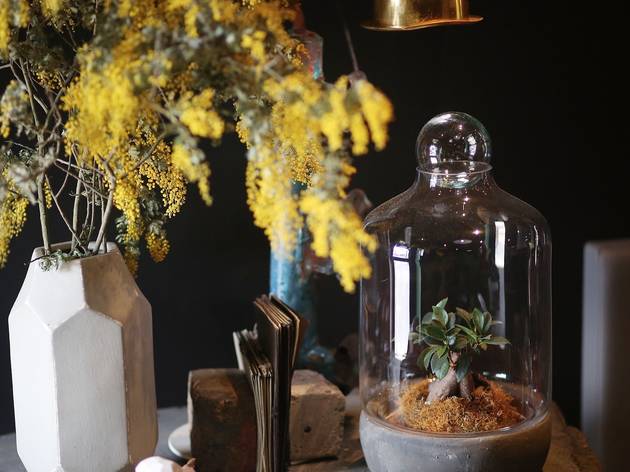 7/17
Photograph: Graham Denholm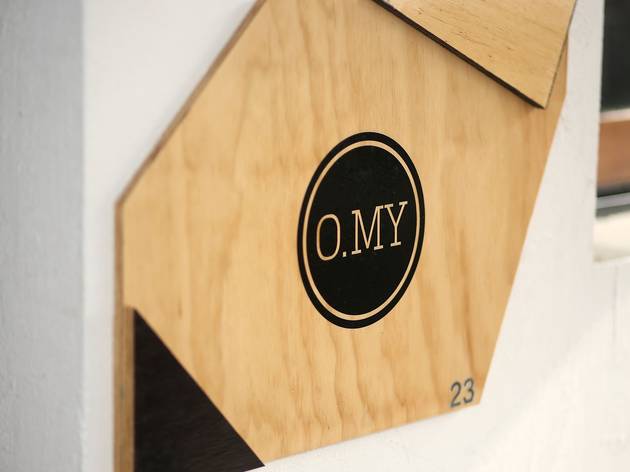 8/17
Photograph: Graham Denholm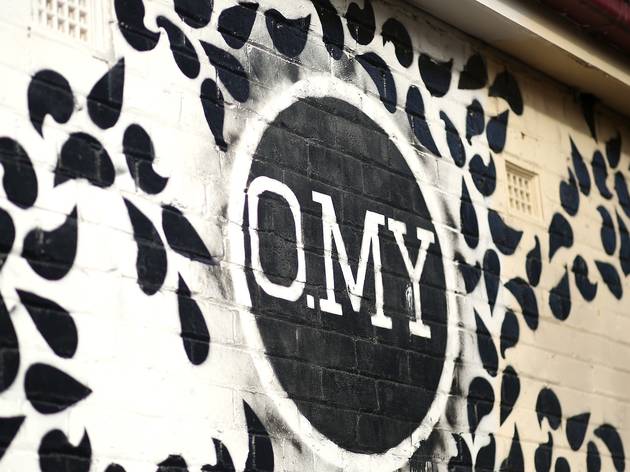 9/17
Photograph: Graham Denholm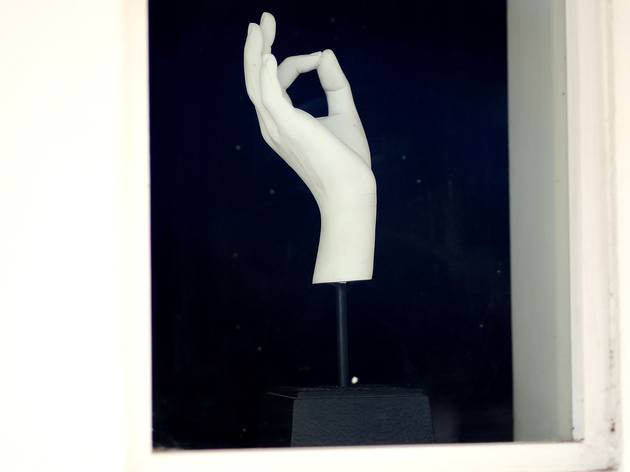 10/17
Photograph: Graham Denholm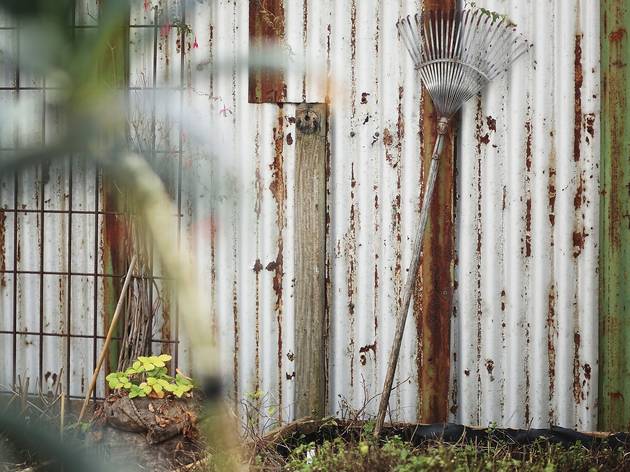 11/17
Photograph: Graham Denholm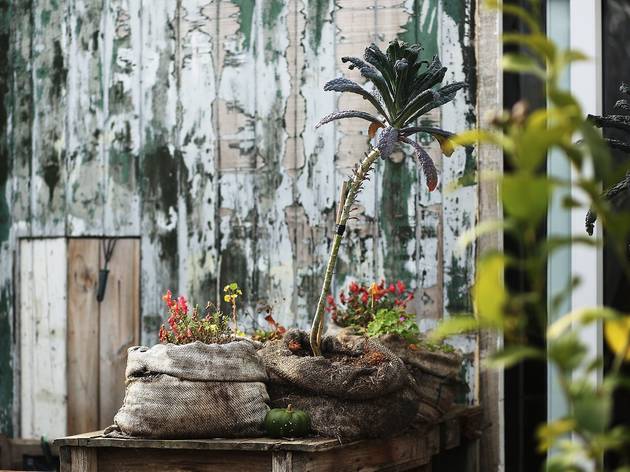 12/17
Photograph: Graham Denholm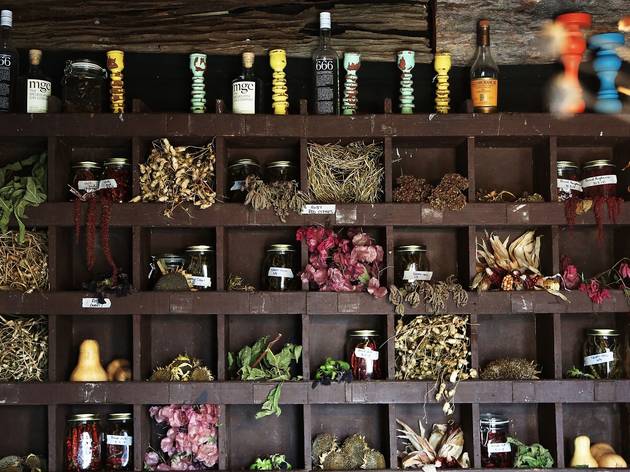 13/17
Photograph: Graham Denholm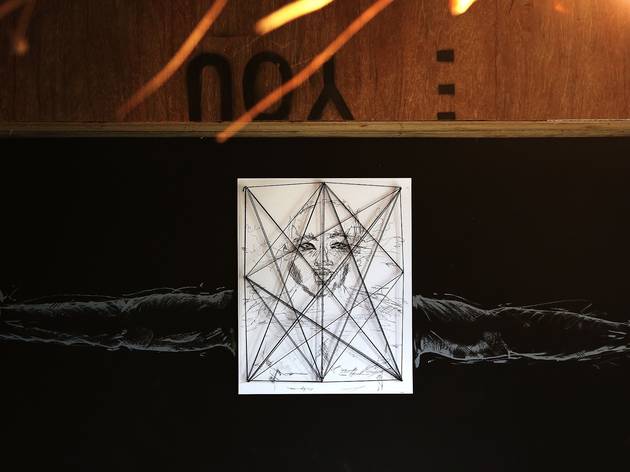 14/17
Photograph: Graham Denholm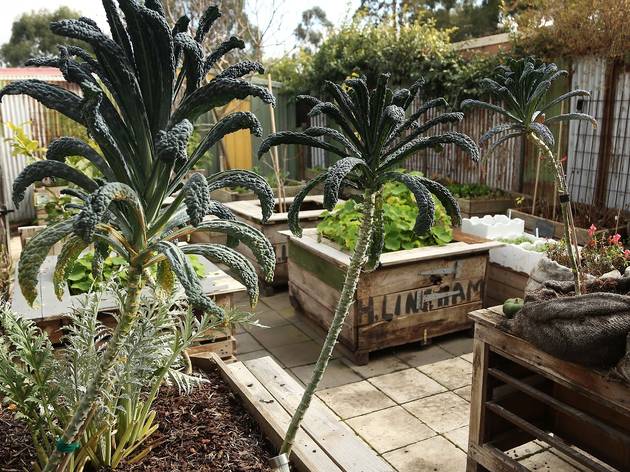 15/17
Photograph: Graham Denholm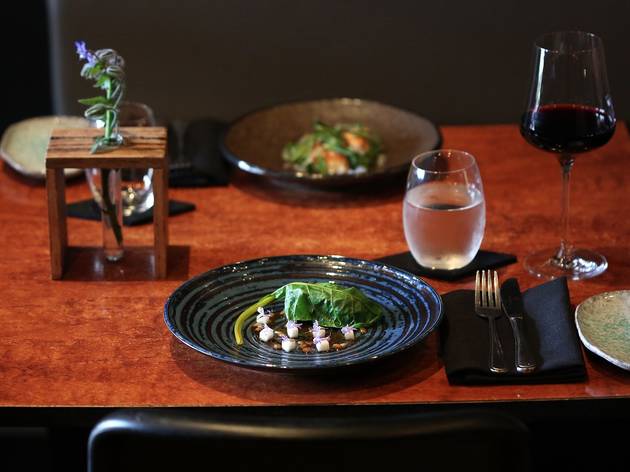 16/17
Photograph: Graham Denholm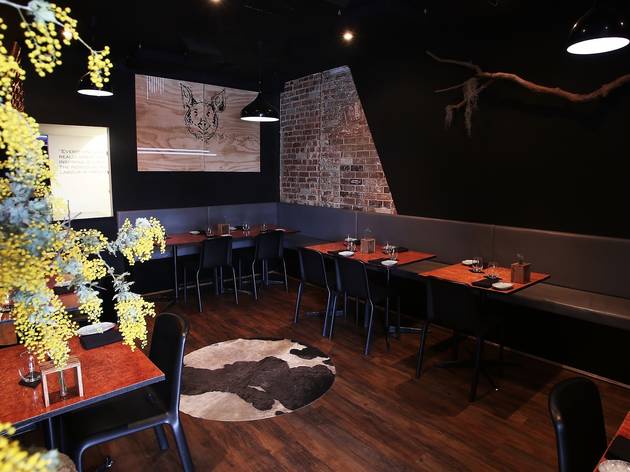 17/17
Photograph: Graham Denholm
Hey ho, Beaconsfield, let's go. O.My is a crazy-good restaurant with a crazy-weird name
Perhaps the name is a loving homage to the letter Y, because O.My is brought to you by three brothers Blayne, Tyson and Chayse Bertoncello. The youngest (Chayse, the sommelier) is 21; the oldest (Blayne, head chef to sous chef Tyson) is 27. And between them they've come up with a more-dash-than-cash little restaurant in a location destined to spark intense debate on the subject known as: "Is it a suburb, or is it the country?"
Debate at leisure, because O.My is also brought to you by the number six. That's six courses; this is a degustation-only kind of place. You can do four, too, but that would be too few – and considering the excellent value of six courses for $75, why would you? You can do eight, for $100, but that might be too much. Six is the sweet spot.
The term 'degustation' can induce terror in the most battle-hardened dining veteran, but fear not: hitting the comfy charcoal-painted dining room with its home-made art and cow hide on the floor is like hitting the 'relax' switch. Not only because Chayse Bertoncello is a natural on the floor, all lovable goofiness hiding a steely backbone of expert knowledge. His wine list is smart and challenging in equal measures. And it's not that he really has to sell the food, exactly – the textures and combinations, while avowedly modern, mostly speak for themselves – but there is an added layer of the unexpected that keeps popping up, like the whole-vegetable approach of the slow-baked cauliflower in a cauliflower velouté with its own fried leaves, plus grapes (fresh and dried), basil leaves and a red wine gel. Sounds crazy, but it works (although texture-hounds will be questioning the smoosh factor).
The championing of vegetables and the pursuit of exotic ingredients is a bit of a thing here – the brothers have planted out the rear yard and have other external gardens on the go, too. They've plundered a mate's fingerlime tree to add the popping little citrus cells to the kingfish in an almost gelatinous mushroom-and-lemongrass broth with pine mushrooms, lemon gel and fresh Warrigal greens. It's a cracker of a dish that nails the tricky combo of astringence versus earthiness.
Other highlights? Try artichoke every which way – roasted, pickled, velouté – with a steamed hunk of potato, a slow-cooked egg yolk and shallot powder with Vietnamese mint oil. Vego good times. Or a hunk of lamb shoulder, braised and compressed, with garlic purée and a host of other winter delights, all hiding bashfully under an artful frond of silverbeet.
It's easy to see the influence of big names like the Royal Mail and Brae in the make-up and presentation of something like the pork neck in a supercharged pork stock with a pretty field of nasturtium flowers and leaves traipsing over it, but O.My is no mere fashion follower. And that's what makes it so good, even though some things fall victim to the affliction known as putting too many things on one plate. When the me-too principle has all but smothered the dining scene, it's brilliant to see originality isn't dead.
The Bertoncello brothers promise on their website that O.My is a whole new experience for the people of Beaconsfield, but really that's selling themselves short. Try greater Melbourne. Or is it Victoria?
---
Venue name:
O.My
Contact:
Address:
23 Woods St
Beaconsfield
3807

Opening hours:
Weds-Fri 6pm-11pm; Sat-Sun 12-4pm; 6pm-11pm