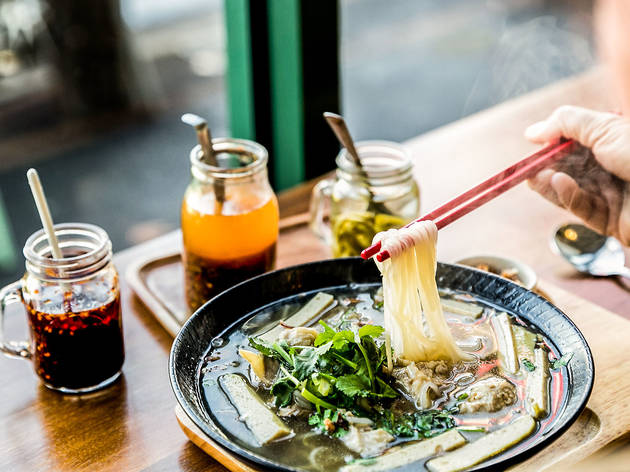 1/19
Photograph: Parker Blain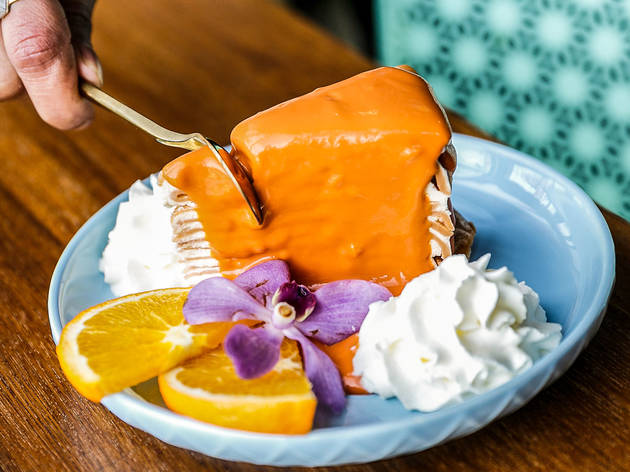 2/19
Photograph: Parker Blain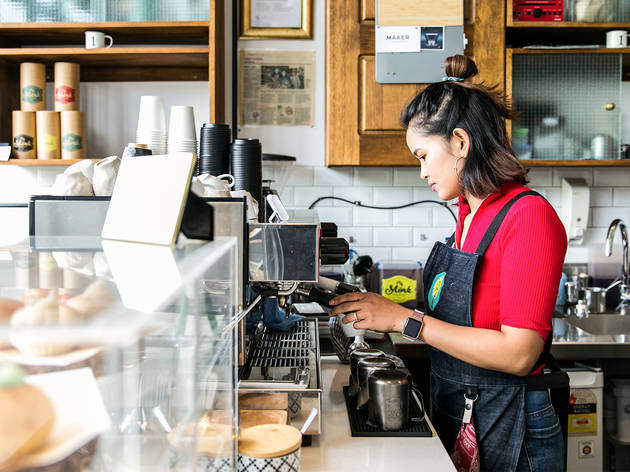 3/19
Photograph: Parker Blain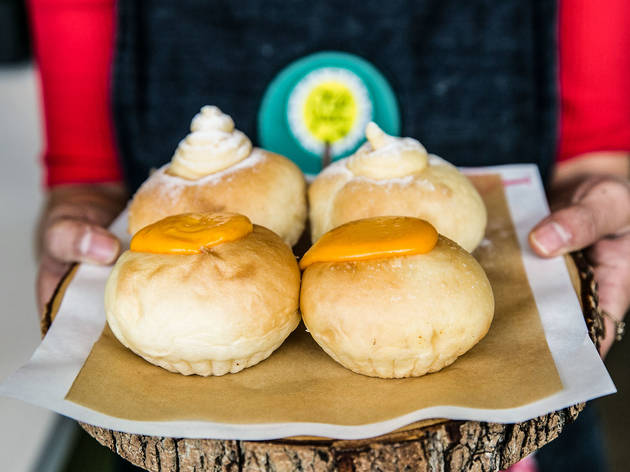 4/19
Photograph: Parker Blain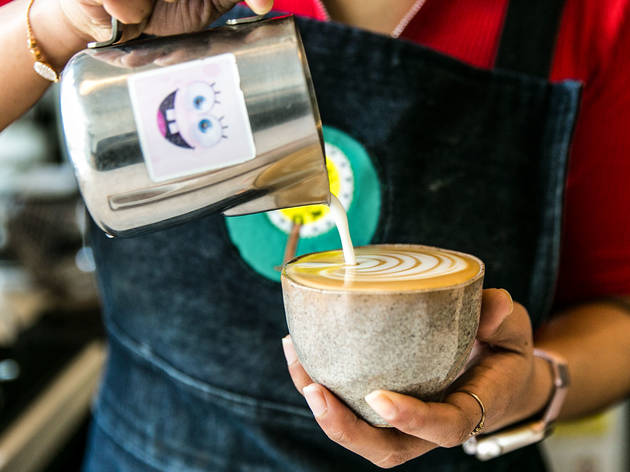 5/19
Photograph: Parker Blain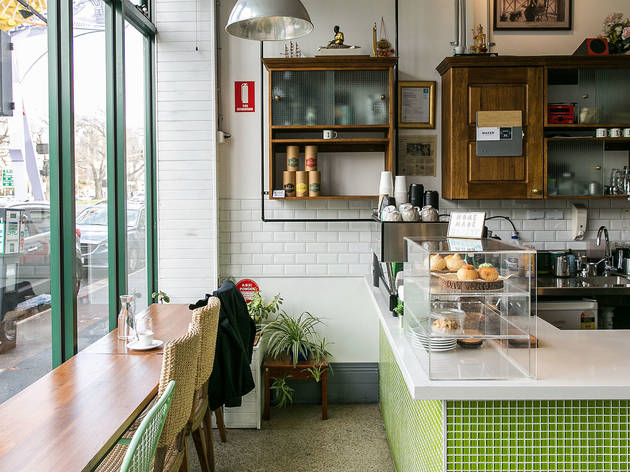 6/19
Photograph: Parker Blain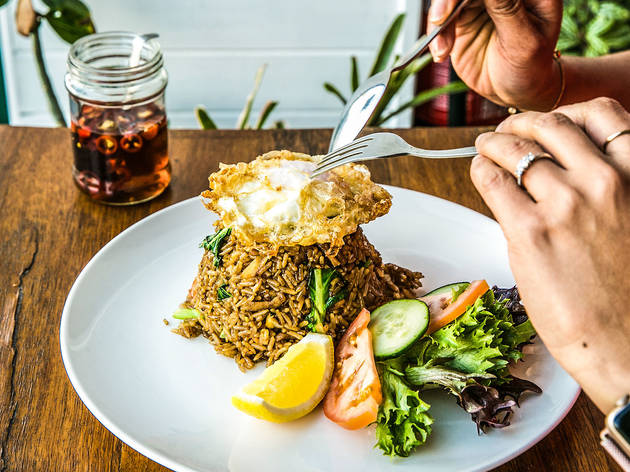 7/19
Photograph: Parker Blain
8/19
Photograph: Parker Blain
9/19
Photograph: Parker Blain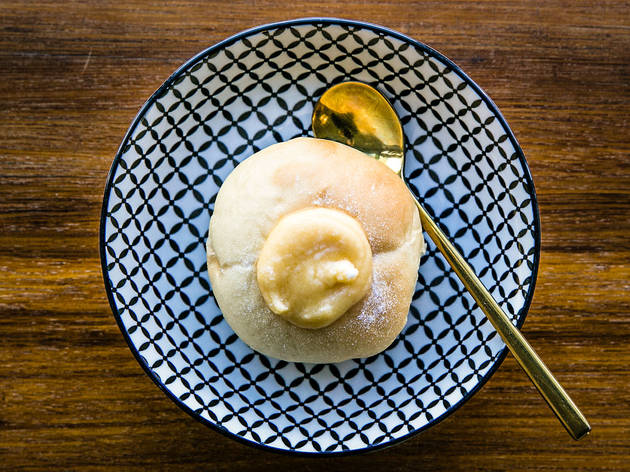 10/19
Photograph: Parker Blain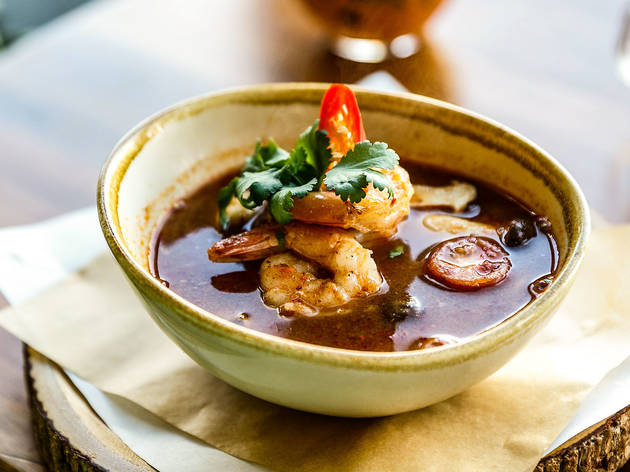 11/19
Photograph: Parker Blain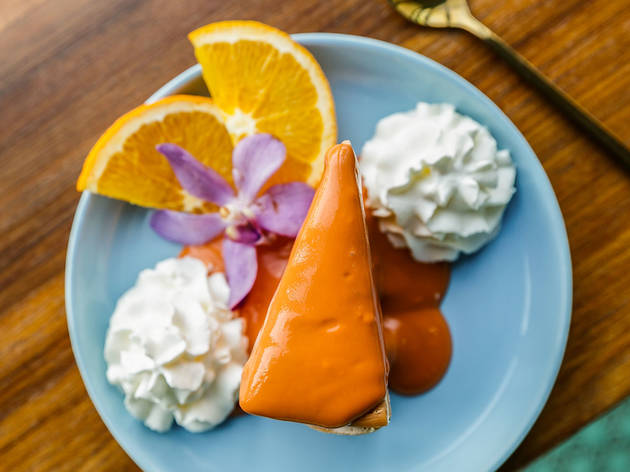 12/19
Photograph: Parker Blain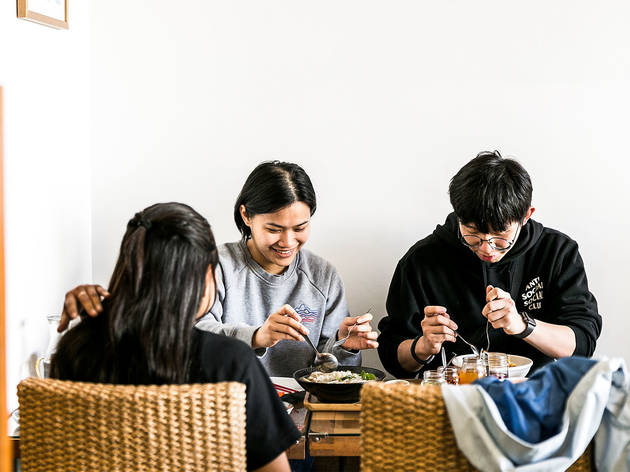 13/19
Photograph: Parker Blain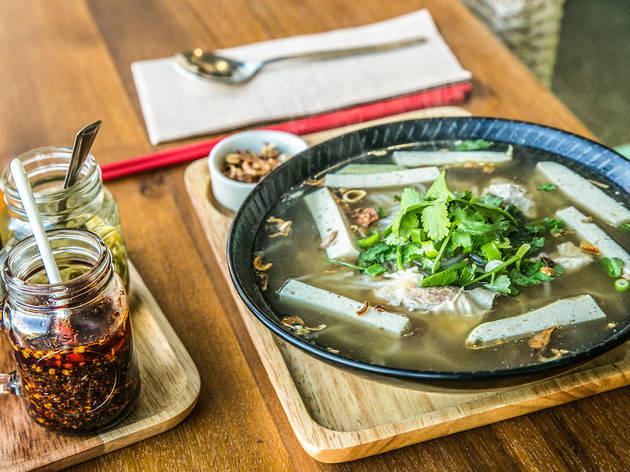 14/19
Photograph: Parker Blain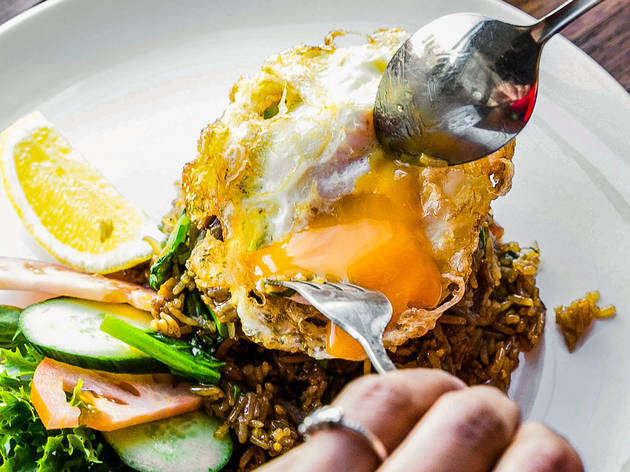 15/19
Photograph: Parker Blain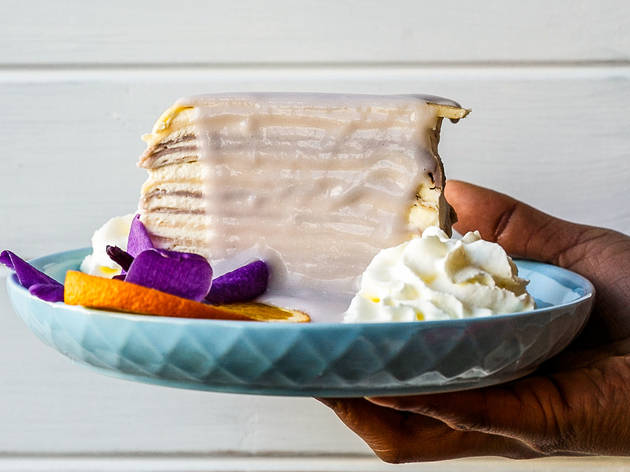 16/19
Photograph: Parker Blain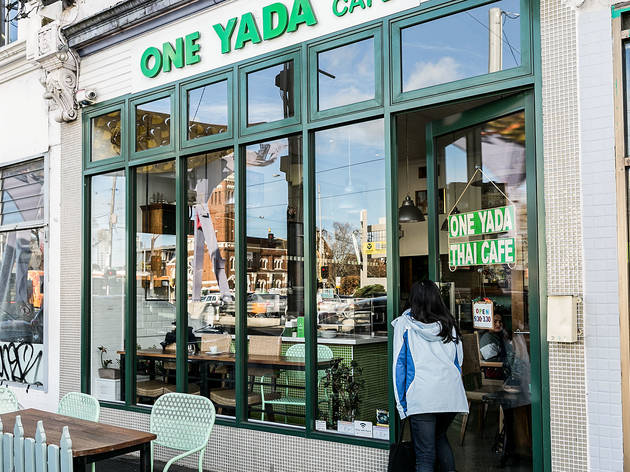 17/19
Photograph: Parker Blain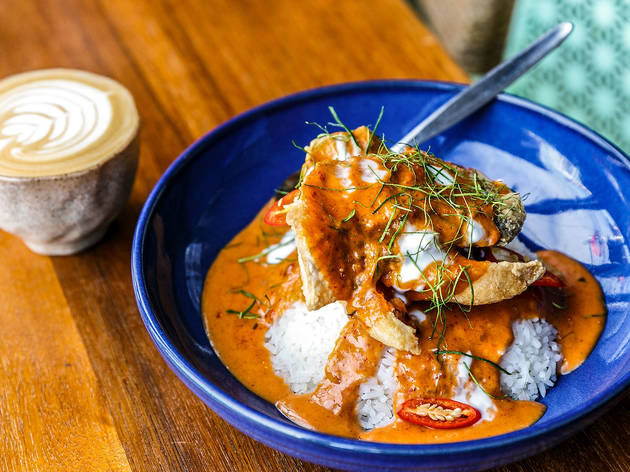 18/19
Photograph: Parker Blain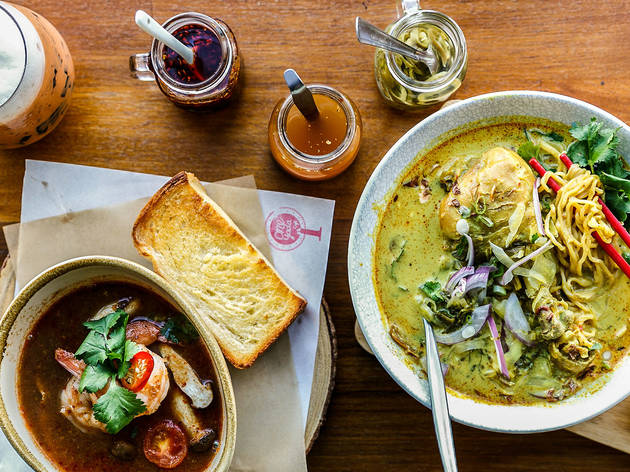 19/19
Photograph: Parker Blain
Time Out says
The most interesting breakfast you'll find north of the river
Victoria Street is better known for its countless, old-school Vietnamese restaurants, but on the Hoddle Street corner where it is still classified as Abbotsford, you'll find the tastiest pocket of Thai restaurants without having to jump on a train for 45 minutes. You've got Tom Toon Thai Noodle Cafe, an unassuming Isaan restaurant dishing up more than just a bowl of noodles, Jinda around the corner, and next to it, the Thai supermarket Talad Thai, which you can drop into for a kilo bag of chillies or a tiny bag of fresh banana fritters. Set amid all of these is Oneyada Thai Cafe, the laid-back breakfast counterpart to the juggernaut that is Jinda.
The café is cute. Not cute in the way that you would describe your niece or nephew's first drawing in preschool, but cute in the way where the charming, 20-seater transports you to the open-air, brick-and-mortar eateries in Bangkok with its green accents, wicker chairs, wooden cabinetry and artworks, but maintains Melburnian creature comforts by keeping the elements out with glass frontage, a door, padded seating and very friendly table service.
As with any café, you have your subset of young ladies gossiping, who sit huddled over one slice of cake and a latte per person, only here, the cake here is the multi-layered Thai crepe cake sandwiched together with pastry cream and topped with a milk tea, pandan or coconut-flavoured jam. Couples dropping in for a hangover cure of wonton soup are also a regular sight, as are the single-diner professional workers who have their regular orders of fried rice or noodles delivered to their table without uttering a word.
You won't find lazy riffs off Western breakfast items claiming that a squeeze of lime, a garnish of coriander or a drizzle of chili oil turns a plate of eggs into a 'Thai-flavoured dish'. Instead, you'll receive inventive fusion breakfasts like the kai toon tom yum: a firm, chawanmushi-like steamed egg custard with spinach, topped with a lively tom yum broth containing mushrooms and bouncy prawns. Or try the kai gra ta: Isaan-style baked eggs with a trio of pork in the form of sauteed mince, cocktail sausages and the sweeter Chinese sausage.
On the more traditional side, the guay jub yuan should be on everyone's eat list; a molten-hot bowl of starchy, glutinous rice noodles in a clean but complex peppery pork broth with generous chunks of soft-cooked pork cartilage, pork meatballs and slices of pork loaf. Fried garlic and shallot chips come on the side, as well as a condiment caddy filled with crushed dried chillies, fresh chillies in vinegar, fish sauce and very fiery chilli oil that we urge you use with caution. The khao soi is less successful, but we should have known, as it is a northern Thai dish being prepared by a southern Thai crew. This version sits in a creamy, mild yellow curry that is neither here nor there, barely punctuated by the very gently pickled mustard greens or refreshed by the slices of red onion. A squeeze of lime is needed, but it doesn't help it along. The use of thin egg noodles rather than flat egg noodles, which usually contribute to the slurpability of the original dish, is a misstep. In this case, the noodles sit as a tightly bound claggy mess in a shallow bowl topped with a chopstick-tender, braised chicken drumstick.
The rod fai fried rice is a great example of the humble and ubiquitous dish, where tender slices of pork are stir-fried in a textbook-perfect fried rice. Grains remain individual but not greasy while coated in a sweet, sticky, dark soy, and the dish is broken up with wilted leaves of Chinese broccoli and topped with a crispy fried egg. Lime is offered on the side to add some brightness to the dish, but it isn't necessary.
Oneyada Thai Cafe sits in a strange corner of the world that doesn't exactly scream 'relaxing-traffic-free-brunch-vibes', but the food is exciting enough to bring a steady stream of regulars in to deviate from the standard bowls of muesli, plates of eggs or mountains of abused avocado in the trendier parts of town. Get on it.
Details
Best selling Time Out Offers