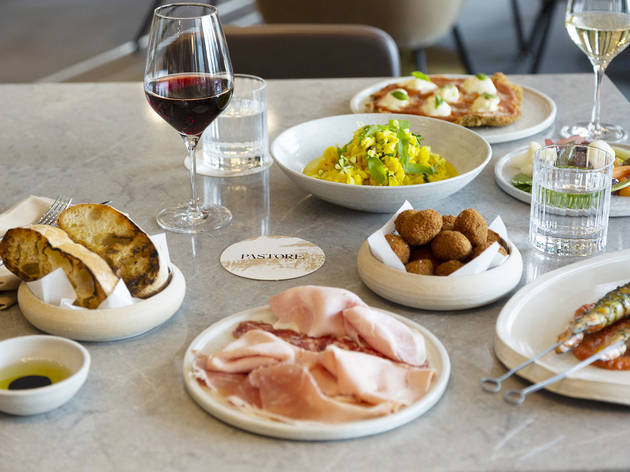 1/18
Photograph: Nathalie Saldumbide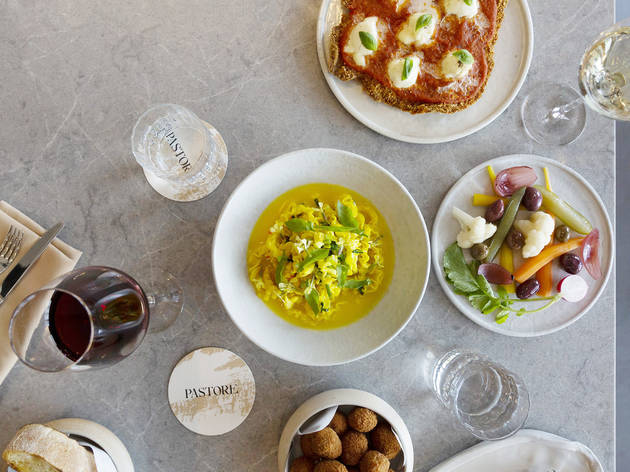 2/18
Photograph: Nathalie Saldumbide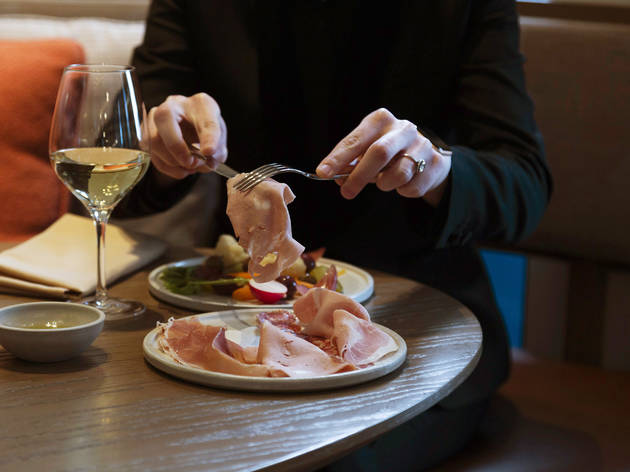 3/18
Photograph: Nathalie Saldumbide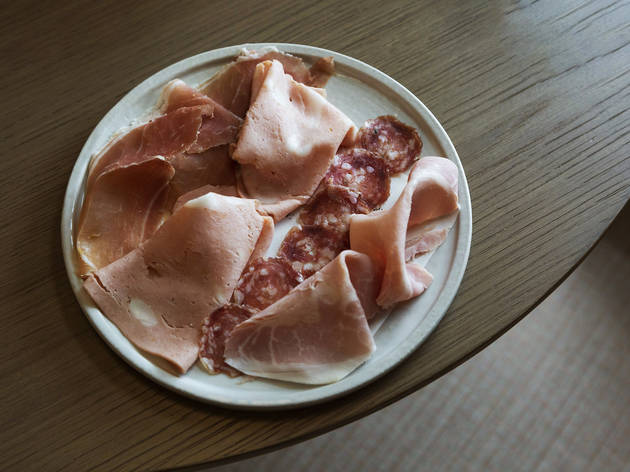 4/18
Photograph: Nathalie Saldumbide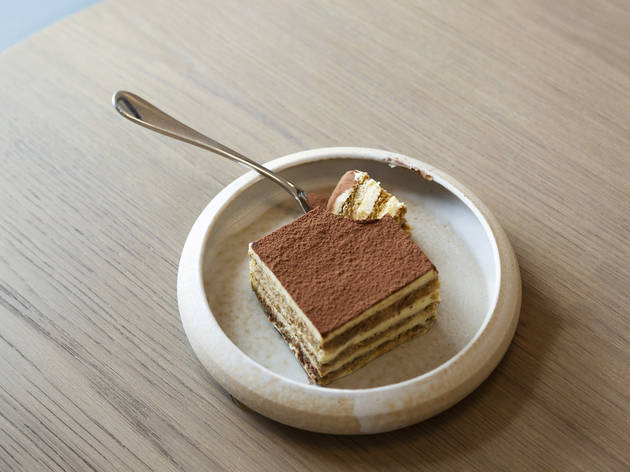 5/18
Photograph: Nathalie Saldumbide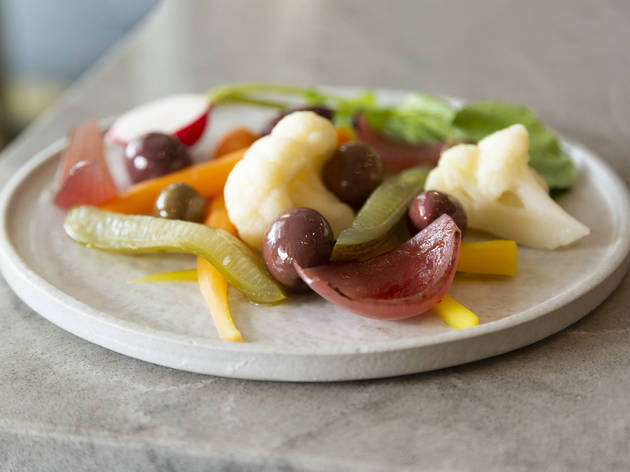 6/18
Photograph: Nathalie Saldumbide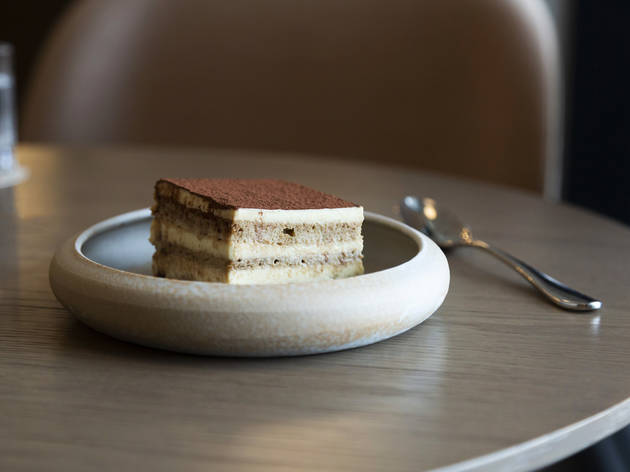 7/18
Photograph: Nathalie Saldumbide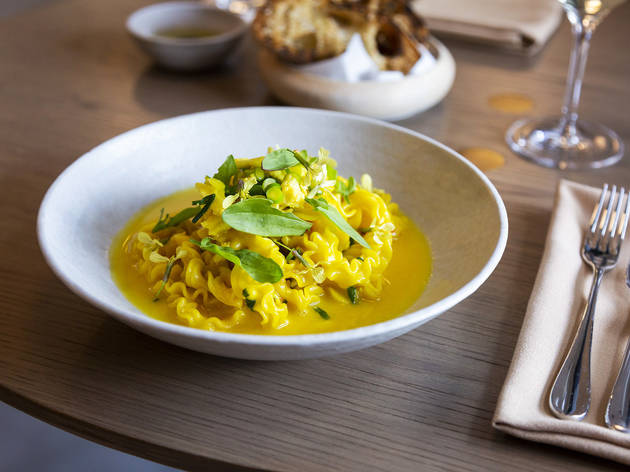 8/18
Photograph: Nathalie Saldumbide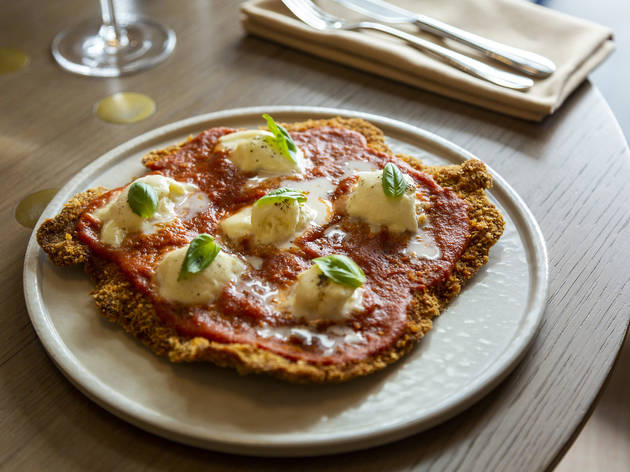 9/18
Photograph: Nathalie Saldumbide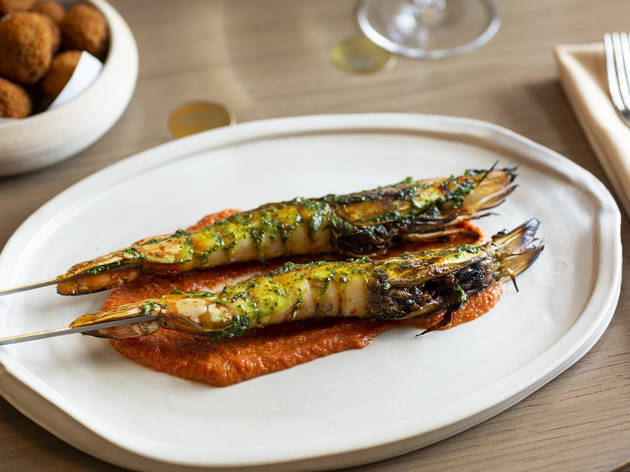 10/18
Photograph: Nathalie Saldumbide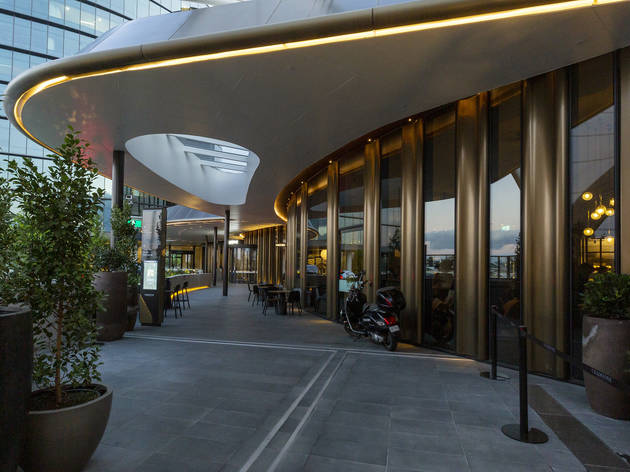 11/18
Photograph: Nathalie Saldumbide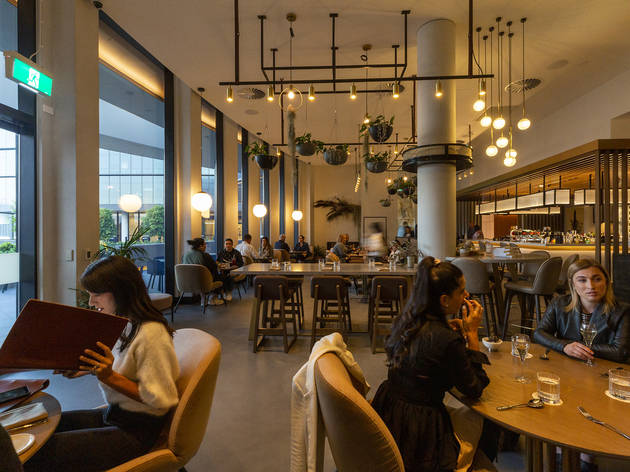 12/18
Photograph: Nathalie Saldumbide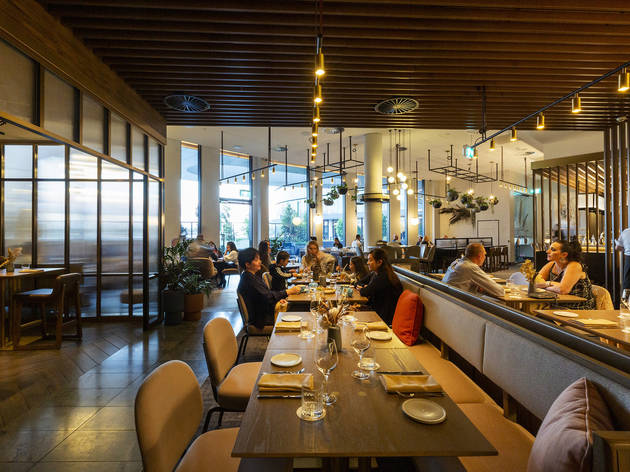 13/18
Photograph: Nathalie Saldumbide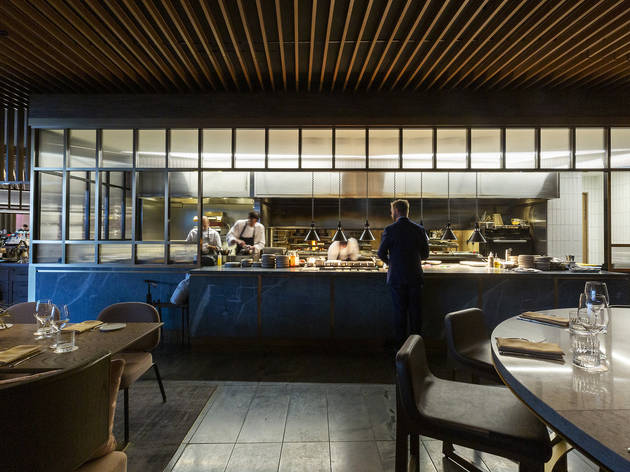 14/18
Photograph: Nathalie Saldumbide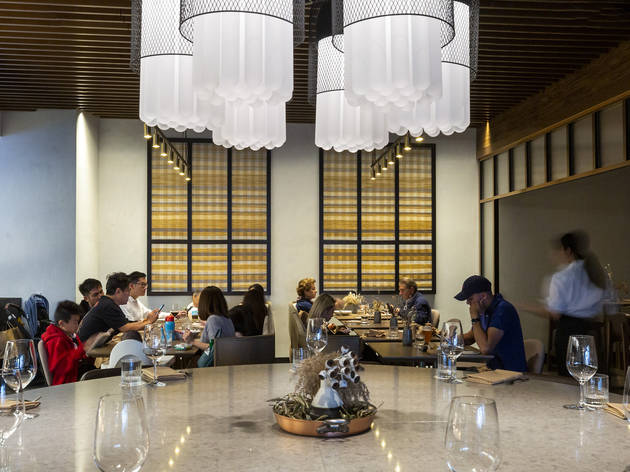 15/18
Photograph: Nathalie Saldumbide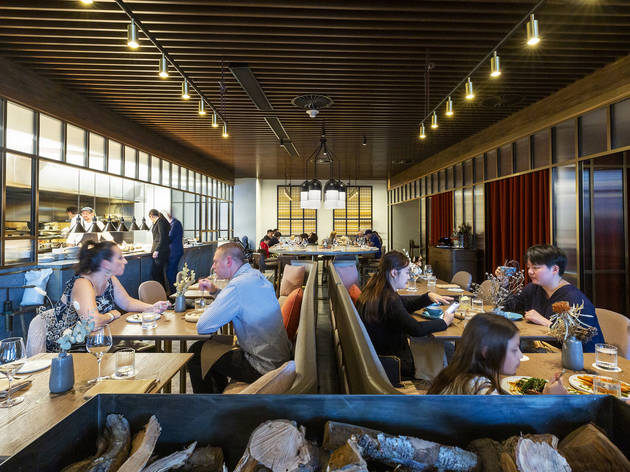 16/18
Photograph: Nathalie Saldumbide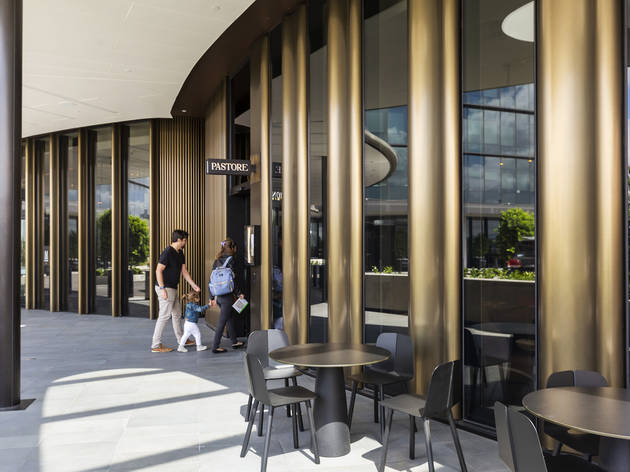 17/18
Photograph: Nathalie Saldumbide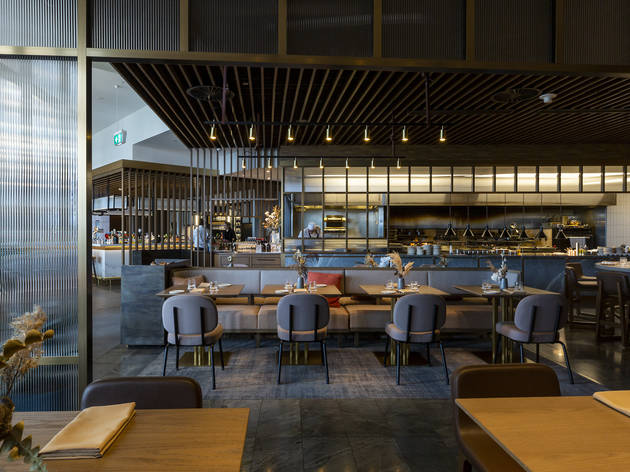 18/18
Photograph: Nathalie Saldumbide
Time Out says
Let Pastore be your restaurant shepherd through Chadstone's fashion fields
You might have heard shopping centre dining is a thing now. In the dictionary definition of symbiosis, "name" chefs are supping with the devil, harvesting shopping malls' captive audience for their own nefarious ends while providing a sprinkling of fairy-dust for our retail dreaming.
You might also have heard that Chadstone Shopping Centre, the retail behemoth of Melbourne's south-east, now has its own Sofitel-operated hotel; and that the anchor restaurant at that hotel is Pastore, run by Scott Pickett. True, every bit of it.
It was a smart move by Chaddy to recruit Pickett, a chef quintessentially associated with Melbourne, but we're a long way from Northcote's High Street where he made his name with Estelle's Euro-leaning, Michelin-inspired food. Chaddy is a different fish in the Pickett fryer; a place trying to stake a bucolic claim to authenticity ("Pastore" means shepherd and the menu references the market gardens that dominated the area long before the era of Legoland). In base Pickett terms, it's a genetic splicing of his restaurants Matilda and Lupo. In practical terms that means Pastore delivers wood-fired cooking with an Italian heart.
The design befits the address. Pastore blocks out the view of the hotel driveway and a carpark with a wall of greenery. Inside emulates a tasteful, quietly bland five-star hotel lobby with the local flourish of Australian native bouquets. The kitchen is the design star: a flame-forward kind of place that is a sight to behold when running at full steam.
Fire is less extant around the shallow end of the menu. It informs the produce-first excellence of a pair of king prawns that arrive charry-sweet on 'nduja-spiked romesco. You can also graze across feta-filled fried green olives. Mixed salumi arrives with a plate of pickled veg as bright as Mardi Gras.
But you might have a bone to pick with the veal cotoletta. Firstly, there's no bone. Secondly, the veal is hammered too thin (a supersizing tactic to justify the $45 price tag?) so it surrenders on unfavourable terms to the mozzarella oozing on top in great blobs. It's okay, but at that price, just-okayishness isn't okay.
Staff are sweet but unimpressed by a late Sunday lunch booking. They call to see if we can arrive any earlier than 2.30pm, which the online widget allowed; there's a general sense of hurry with dishes landing in unwieldy clusters and being cleared just as hastily. Nor is there any sense of scene-setting: no detail that the charry sourdough or the rugged pork salami are made in-house. An otherwise fine tiramisu – cake-like, coffee-forward - is haunted by the taste memory of the fridge from whence it came.
But hit the pasta and hit it hard. Emblematic of Pastore's uptown versions of Italian soul food, curly-edged ribbons of saffron-stained mafaldine in a rich, oil-based sauce with the headline act of spanner crab and support from bits and bobs from the hedgerow including wild garlic and tiny discs of asparagus.
Breeze into Chaddy for a spot of retail therapy and you'll end up seeing Pastore as a beacon of plush-banqueted sanity amid 550 shops jonesing for your attention. Book into Hotel Chadstone like the corporates next to us girding their loins for three days of conferencing and you'll be singing its praises to the skies – because yes, Pastore also looks after the room service menu, and the breakfast buffet. The rise of luxe shopping centre dining means you can check in any time you like, but you never have to leave.
Details
Address:
1341 Dandenong Road
Chadstone
Melbourne
3148

Contact:
Opening hours:
Mon-Sat 6.30am-10.30am, 12.30pm-2.30pm, 6pm-9pm; Sun 6.30am-10.30am, noon-5pm, 6pm-9pm
Users say