Pastuso celebrates Peruvian Independence Day
Learn more about the connection between Peruvian cuisine and Spain at this special collaborative lunch and discussion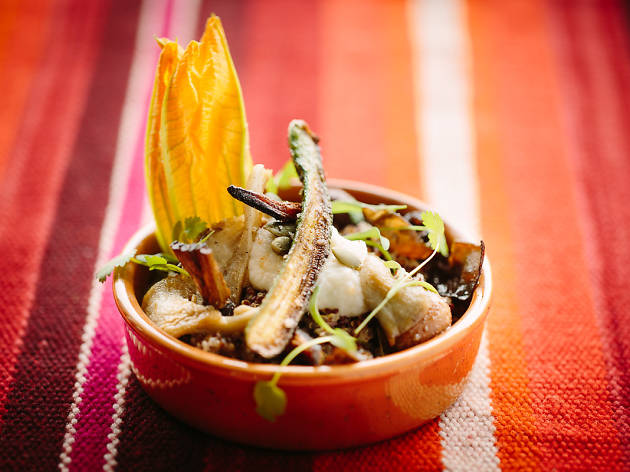 Join ACDC Lane's Pastuso as they celebrate Peruvian Independence Day with a special lunch from Pastuso chef Alejandro Saravia and chef Jesse Gerner from Spanish tapas restaurant Bomba. The six-course lunch will explore the important influences that Spain has on South American cuisine.
Before you dive into your six-course meal, you'll get to learn more about the Spanish-Peruvian links with a Q&A from both Gerner and Saravia, moderated by Hilary McNevin from the Pep Alliance.
The discussion will be brought to life by a banquet prepared by Pastuso's chefs. Start off with cured tuna loin served with a small shot of Pisco; Storm Bay clams with smoked dashi and alpaca pancetta; and ox tail croquettes with beetroot and balsamic glaze.

Mains include slow-cooked lamb shoulder and a squid ink paella cooked on charcoal, with sides of Andean grains and chickpeas with a spinach and saffron broth. End the feast on a sweet note with a sour cherry compote with meringue and lemon shards, and frozen goat cheese curd with a cinnamon sponge.
The one-off lunch takes place on Sunday July 30, from 1-4pm at Pastuso. Enjoy six courses for $85, or $145 with paired drinks. Book online or call Pastuso on 03 9662 4556.