Raise a glass to S.Pellegrino's Young Chef Pacific Winner
You'll never guess where the Pacific region's top young chef comes from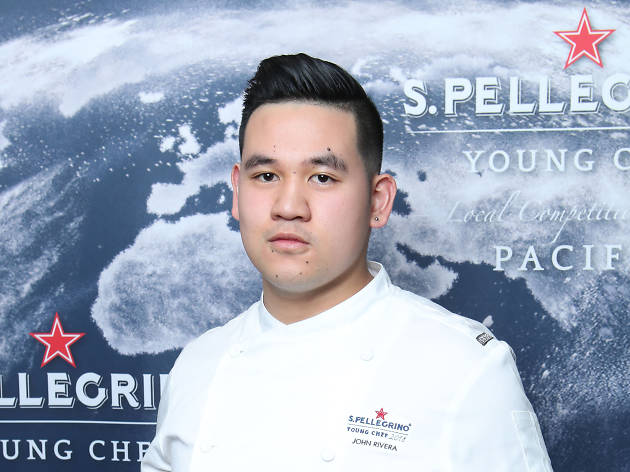 After a rigorous selection process and a full day of competition, the anxious wait is over: San Pellegrino has announced the winner of the Pacific region S.Pellegrino Young Chef 2018 local competition.
The winning chef is John Rivera from Armadale's Restaurant Amaru. Rivera finished ahead of nine other contenders from across the Australian, New Zealand and Pacific region to take out the crown in front of a jury of Australia's top chefs, including Andrew McConnell, Paul Carmichael, Scott Pickett, Christine Manfield and Jacques Reymond.
The semi-finalists prepared signature dishes based on the competition's five golden rules: ingredients, skills, genius, beauty and message. Rivera's winning dish certainly delivered on all five fronts. He served up a reinterpretation of the traditional hot and sour Filipino soup Sinigang, featuring Hapuka and tomato, calamansi and taro.
"We were unified in our decision," the judges commented. "The standard has risen from previous years. John was very prepared, focused, and meticulous in his approach. [His] dish showed a depth of flavour and a fully rounded approach, he articulated the cultural heritage of his dish in a precise and warm manner. Every element of the dish was perfect".
Now that Rivera has nabbed the local title, he will face off against 20 other world finalists in the S.Pellegrino young chef Grand Finale held in Milan in 2018. He will now have eight months to perfect and hone the dish under the watchful eye of his mentor chef Scott Pickett (of Estelle Bistro, ESP and Saint Crispin fame) and hopefully catch the eye of ALMA, the world's leading international educational and training centre for Italian cuisine, who will be judging the finale.
Stay up to date with the latest on this year's S.Pellegrino Young Chef competition on the San Pellegrino website.