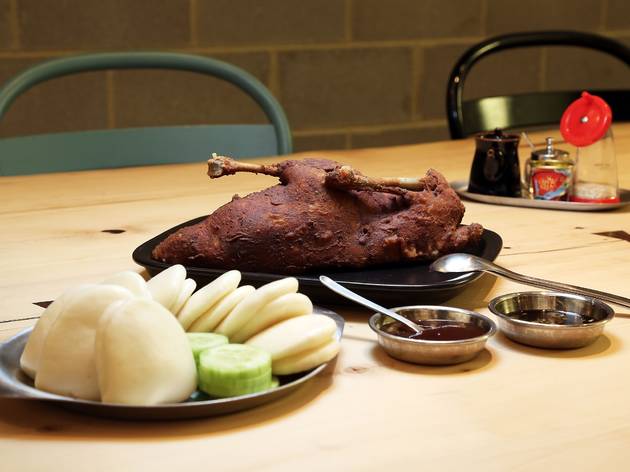 1/11
Photograph: Graham Denholm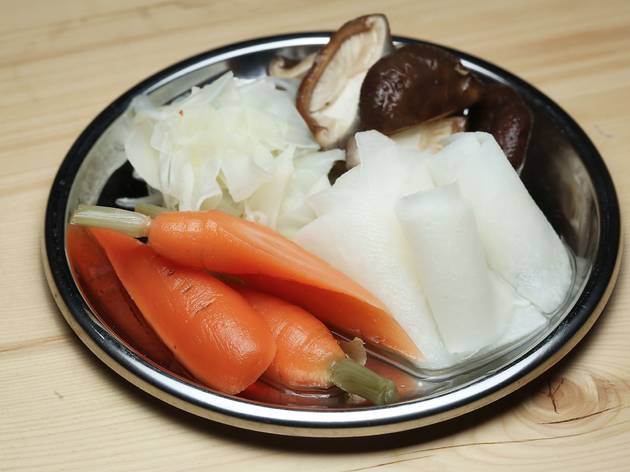 2/11
Photograph: Graham Denholm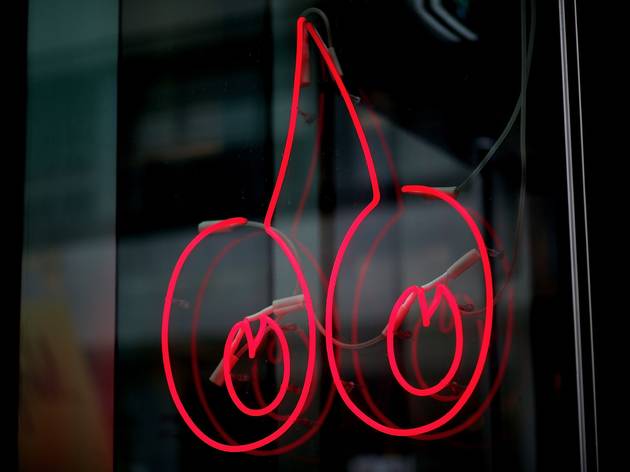 3/11
Photograph: Graham Denholm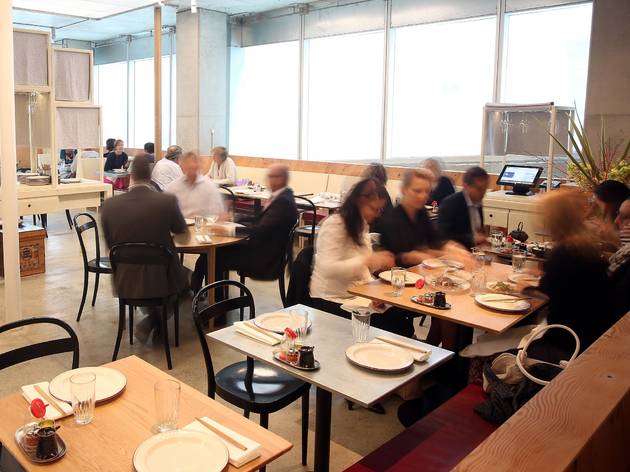 4/11
Photograph: Graham Denholm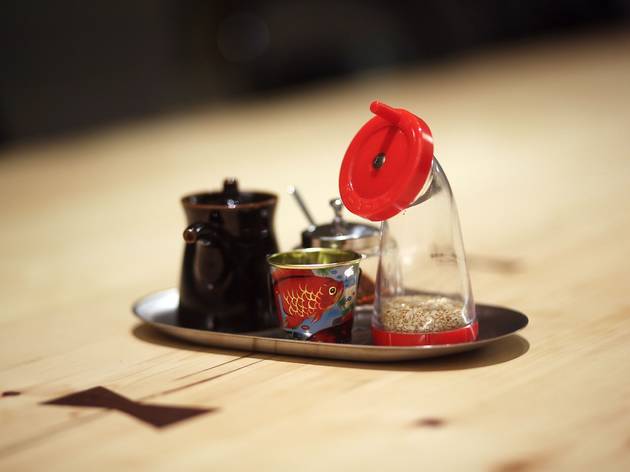 5/11
Photograph: Graham Denholm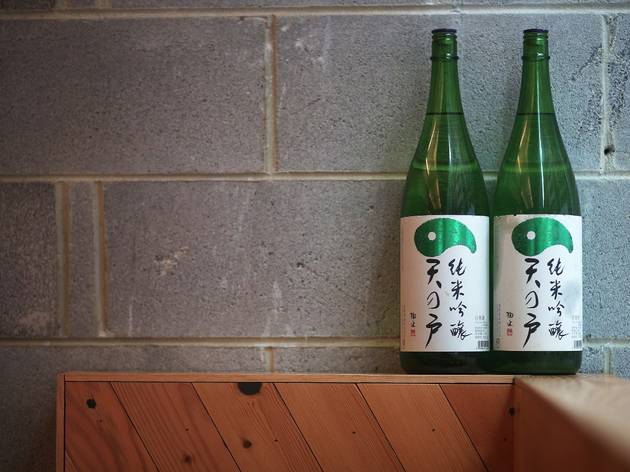 6/11
Photograph: Graham Denholm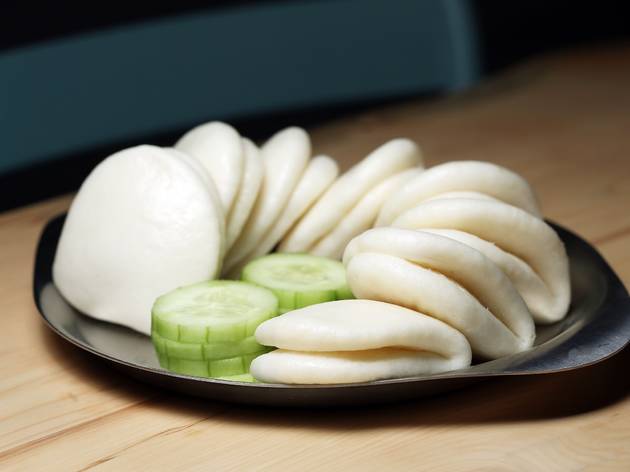 7/11
Photograph: Graham Denholm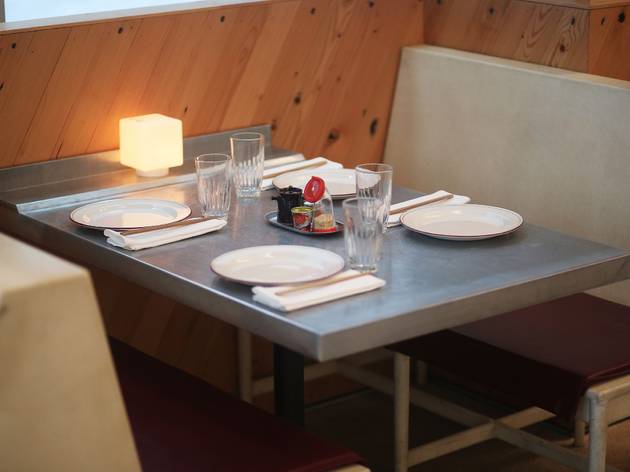 8/11
Photograph: Graham Denholm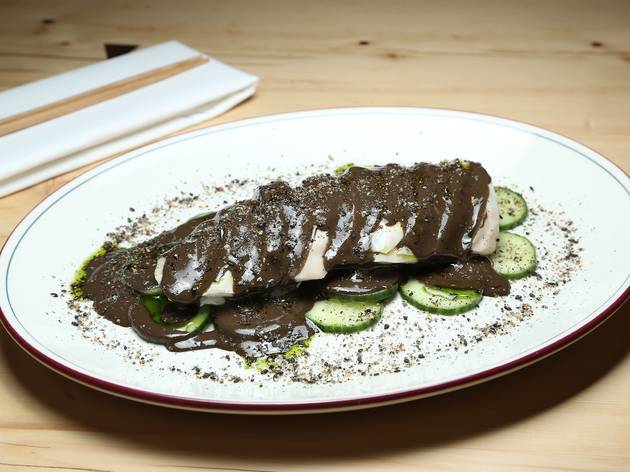 9/11
Photograph: Graham Denholm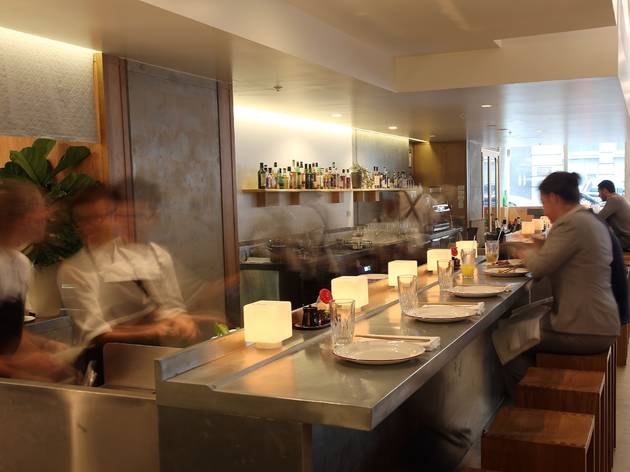 10/11
Photograph: Graham Denholm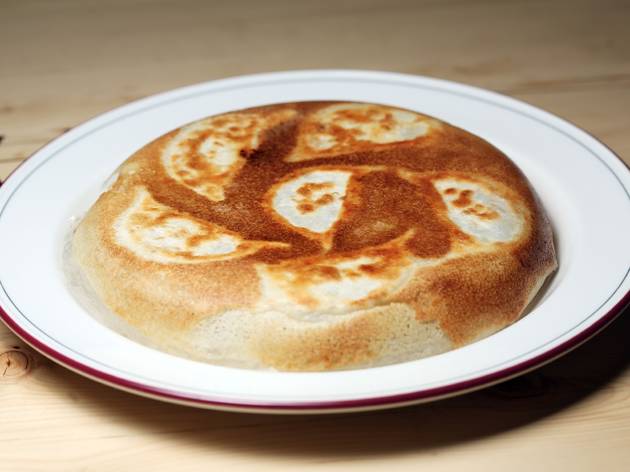 11/11
Photograph: Graham Denholm
A raw bar, lobster rolls and karaoke: all the good times are coming to Flinders Lane
You get a strange same-same-but-different feeling when you walk into Supernormal, Andrew McConnell's new Japanese-y diner in Flinders Lane. To an extent, it's everything we've come to expect of McConnell – the man behind fancy pub the Builders Arms, Cutler and Co and Cumulus Inc, eateries all defined by understated excellence and simple plates that belie a world of skill. The concrete bunker is atypically artistically sparse and focused on a kitchen bar, behind which the crew are shucking oysters and stuffing steamed buns at warp speed. In vibe, however, this is a restaurant built for the crazy end of Flinders Lane where diners queue for curries, tacos and meatballs like they're bread rations in a depression.
Looks-wise it fits the strip. A pair of glowing neon cherries marks the entrance. Inside, one of the few concessions to décor among the blonde wooden benches and stools is a vending machine of Japanese crack snacks. Downstairs is a private karaoke room so you can smash pork head croquette bao and Bon Jovi simultaneously. Bring the fun.
You'll find a few Golden Fields refugees in the menu mix, including the sweet and squishy New England lobster rolls and the twice-cooked duck – a half or quarter bird with anise-fragrant meat and shatter-crisp skin for tearing up and eating in soft steamed buns.
Dumplings by comparison are a little hit and miss. You can't argue with the Chinese pot stickers – pan-fried pork and prawn dumplings are five-spice heavy and connected by a lacy golden web of starch. Prawn and chicken wontons, served swimming in a chilli-vinegar sauce, don't quite nail the sharp, sweet, salty trifecta.
We prefer to hammer a big bowl of Brussels sprouts, browned up with fat leeched from slices of spicy-sweet Chinese sausage. Or there's a fan of cold poached chicken, daubed in a tar-thick black sesame sauce, amped up further with a dusting of crushed Sichuan peppercorns.
Elsewhere, the menu looks to Japan. Sadly they're out of sea urchin on our visit – it's the quick and the dead on a Saturday night – but raw prawns are plump and creamy in texture, lifted with a little yuzu juice and chilli-sesame-seaweed togarashi spice mix. More yuzu refreshes thick pink slices of raw bonito tuna, embellished with dots and dabs of wasabi leaf oil and an earthy shiso emulsion. It's a carefully curated mess, and McConnell on a plate – distinct flavours, well matched.
McConnell's brought his artillery of Asian-friendly natural-and-European-leaning wines – including a Serge Mathieu Champagne rarely found by the glass. This time backed by Asahi (the good stuff imported from Japan) and excellent sake too.
There's no shortage of informed and friendly service – they'll even let you get half serves if you're flying solo. For us, the issue is pacing. We've barely finished our opening glass of dry Asabiraki Shizu sake by the time our last dish hits the table, and the gaze of thirty waiting diners bids we think twice before ordering more.
Then again, this is Flinders Lane, where fast and frantic dining rules. If you're after fast eats with a little finesse, this Japanese package does exactly what it says on the box.
---
Venue name:
Supernormal
Address:
180 Flinders Ln
Melbourne
Melbourne
3000

Transport:
Nearby stations: Flinders Street