Time Out Live Presents: Filipino Meets Italian at Rice Paper Sister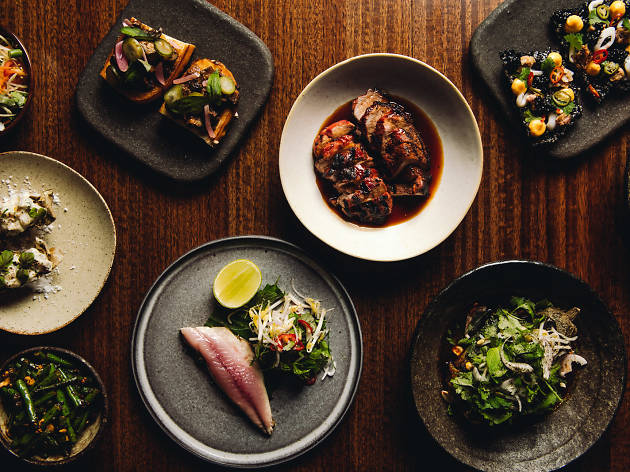 [Sponsored] Experience an impressive cross-cultural feast as South East Asian diner Rice Paper Sister collaborates with chef Federico Zanellato (LuMi, Sydney)
Rice Paper Sister in Hardware Lane specialises in cocktails and South-East Asian style tapas. In 2018, the restaurant is presenting a series of collaborations with guest chefs entitled One Day at Our Sistr: Chef Series.
At each event, Rice Paper Sister chef Ross Magnaye creates an eight-course, family-style feast alongside a guest chef, uniting the very best of Filipino flavours with other cuisines to create an exciting fusion.
On Sunday July 29, Ross is joining forces with Federico Zanellato, chef of acclaimed restaurant LuMi in Sydney.
There are two sittings for the dinner, dinnerone at 6pm and one at 8.30pm, and tickets are $90 per person or $140 with matching wines.

Be quick to book seats to this Time Out Live event.
Check out the other events in the series here.