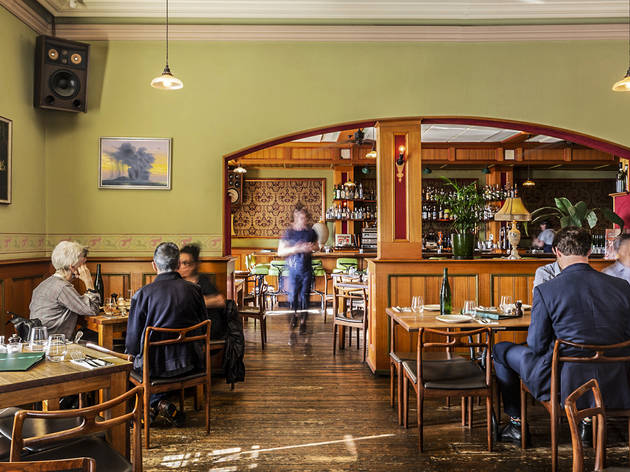 Where to dine out when the restrictions are lifted in Melbourne
A rolling list of the Melbourne venues that you can dine in after the government restrictions ease
The doors of Melbourne's hospitality venues were shuttered for dine-in services when the federal government announced a nationwide shutdown. Now, dining establishments around Melbourne have been given the green light to start operations again – though within strict physical distancing parameters. As of June 1, venues will be allowed to have a maximum of 20 patrons at one time.
We've collated a rolling list of Melbourne's venues that will be offering dine-in services. It's by no means an exhaustive list of the venues taking action right now; rules and restrictions are changing quickly, and everyone is doing their best to keep up. We recommend checking the social media accounts of your favourite venues for the most up-to-date information.
Note that with the number of patrons capped at 20 people, bookings are essential for all venues on this list unless otherwise stated. Don't be a jerk and do a no-show; people's livelihoods are at stake.
Staying in?
We've collected the best ways for you to experience Melbourne while staying at home here into this hub, so you can stay sane, comfortable, fed, watered and entertained at home – while helping small business owners, hospitality workers and creative people who desperately need your business.