Impress your guests with one of Gazi's custom cakes
Did you know that Gazi can make the cake for your next special celebration?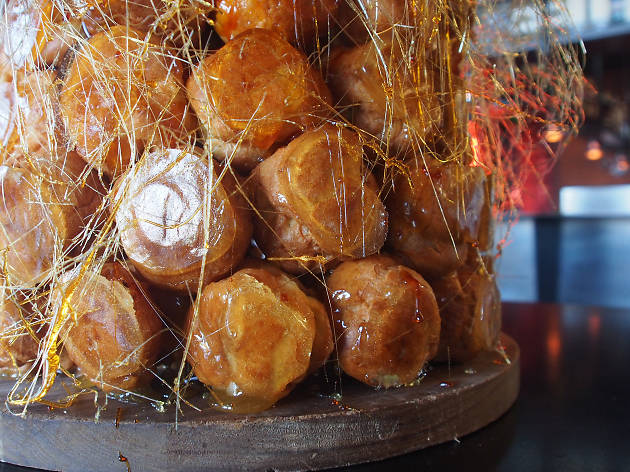 Gazi, MasterChef George Calombaris's casual Greek restaurant, not only serves up dream souvas and honey-soaked doughnuts. They also do great cake.
Knowing how fond Melburnians have become of Gazi's house-made gateaux, the restaurant has extended its services to include custom cakes. Prices depend on the size and number of people for whom you're catering, but even Gazi's Bombe Metaxa (a vanilla and dark-chocolate ice-cream, salted caramel and meringue concoction) can be upsized for a large-scale party. On the flipside, maybe you want to impress a date with a "home-cooked" meal, in which case Gazi can whip you up a cake for just for two – no one needs to know that you didn't bake it yourself.
Gazi's cakes are available seven days per week, and prices are based on number of guests. Contact the restaurant for a price list.