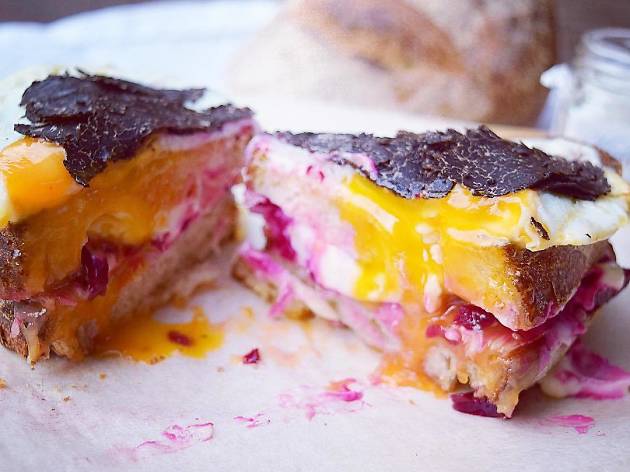 It's truffle season again, time to put it all over your winter food
The colder months means one thing for foodies: the return of the black gold of the food world, truffles. This also means the return of the Madame Truffles pop-up shop in South Melbourne, which once again will be selling high-quality truffles from all over Australia. As well as the raw ingredients (which can fetch a handsome sum), foodies can also purchase truffle-infused products including ice creams, salt, honey, ravioli and caramel popcorn.
Madame Truffles is also known for her event collaborations with fellow Melbourne truffle aficionados. Join the Truffle Cocktail Night with the Agrarian Kitchen at St Ali on June 19, where guests will get to try a truffle vodka martini, taste truffle-based dishes and sample wines from Smalls bar. Tickets available online.
If you love toasties (who doesn't?), don't miss the Madame Truffles Toastie Championship on July 10, where five chefs from St Ali, Chez Dre, Auction Rooms, Kettle Black and The Premises will go head to head to make the best truffle toastie. Make sure you take a bite and put your own vote in.

The Madame Truffles pop-up is at 17 Yarra Place, South Melbourne (across the road from St Ali). Opening hours are Thursday - Friday 9.30am-5pm, Saturday - Sunday 9am-4pm.