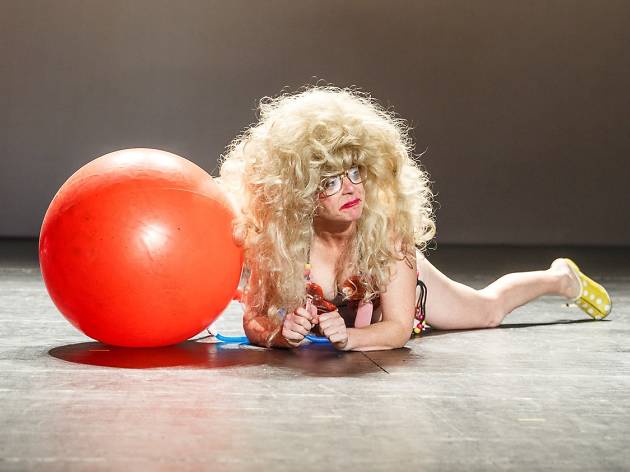 Time Out says
A cabaret variety show that reimagines what it means to be queer and fabulous
What does it mean to be queer in the mainstream gaze? You don't need to be Jonathan Van Ness from Queer Eye strutting down the red carpet in a glamorous gown to be a badass queer person (not to diss that sweet JVN).
This anti-glamour, neo-punk show hosted by none other than Melbourne's queer, fat, femme queen of cabaret Yana Alana takes a sledgehammer to the commodification of identities and celebrates the queer artists and allies who are all too often left out of the picture.
With an eclectic and fierce line-up of dance, circus, drag, comedy and performance artists, Fuck Fabulous rejoices in diverse identities and sticks up a firm middle finger to the status quo. Talents include drag king Koko Ma$$, drummer Bec Matthews, queer clown Dale Woodbridge-Brown, performance artist Nicci Wilks, circus performer Jess Love, dance duet Glitter & Snatch, performance star Gabi Barton, and aerial contortionist Seth Sladen.
Originally slated for April 2020, Fuck Fabulous is finally getting its time in the sun as part of Midsumma festival 2021. Get your tush down to Arts Centre Melbourne for this limited run (April 20–May 2) and take a walk on the wild side with this gang of cabaret rebels.
Check out our review of the Fuck Fabulous Sydney season.
Details