School of Rock: The Musical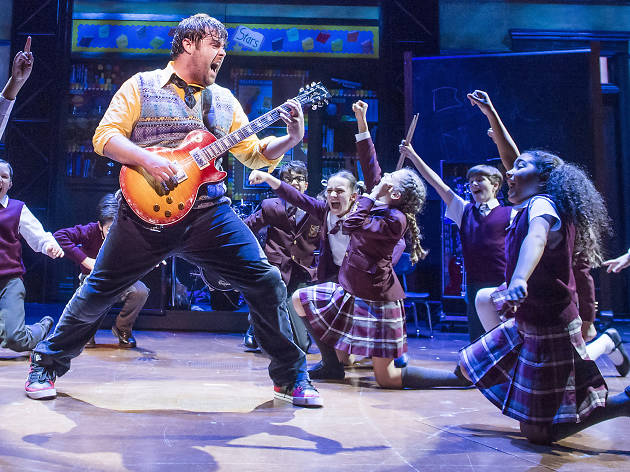 Andrew Lloyd Webber's take on a classic Jack Black comedy is coming to Melbourne
Melbourne, school is back in session and now it's time to learn how to rock.
The musical version of Jack Black's hit 2003 movie School of Rock will open at the Her Majesty's Theatre in October, fresh from successful seasons on Broadway and the West End, where it's still running.
Just as in the movie, Dewey Flynn is a struggling muso who fakes his way into a prestigious private school classroom to earn a little extra cash as a substitute teacher. But he soon finds himself as an unlikely mentor for these high achieving kids who need someone to look out for them. And he also turns the group into a kick-ass rock band.
It's the prodigiously talented kids who make the show and are blowing away audiences in New York and London by playing live music night after night.
The show has a score of songs from the movie and new tunes by the godfather of British musical theatre Andrew Lloyd Webber. He might be the guy who wrote Cats, but he also started his career by writing one of the best rock musicals ever, Jesus Christ Superstar, so he knows his way around an electric guitar. His other unlikely collaborators are lyricist Glenn Slater and Downton Abbey creator Julian Fellowes, who has adapted the movie script for the stage.
In a four-star review, Time Out New York wrote:
"This is one tight, well-built show: underscoring the emotional arcs (Dewey as both surrogate kid and parent; the students' yearning to be heard); gently juicing the romantic subplot between Dewey and buttoned-up school principal Rosalie Mullins; and knowing when to get out of the way and let the kids jam. School of Rock has absorbed the diverse lessons of Rent, Spring Awakening and Matilda and passes them on to a new generation."