3 tips for making the most of the Melbourne Fringe Festival
It ain't easy deciding what to see at Melbourne's huge celebration of independent art – which is where these tips will come in handy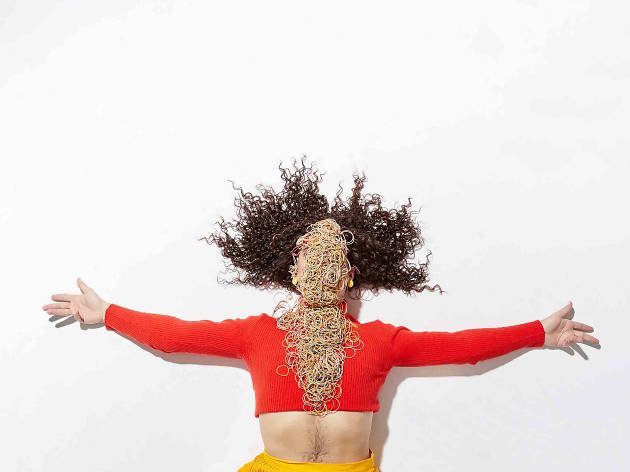 At its core, the Melbourne Fringe Festival (running from Sep 14-Oct 1) is bold, boundary-breaking and packed with the sort of theatre, comedy, live art, music and parties that you'd never see anywhere else. But once you get your hands on the program and start perusing the 400+ events on offer, choosing what to see can get a little overwhelming.
So to help you navigate this year's wonderfully diverse program, we've come up with three helpful tips.
1. Save $5 on every ticket bought after September 1
While there are a bunch of free Fringe events on offer, you'll probably want to see some ticketed shows, too. Luckily, Fringe has partnered with Bank Australia, who will take $5 off from all full price tickets from September 1. Their Take 5 offer means that you'll save $5, and Bank Australia will pay the artist $5. All you have to do is check the Take 5 promo code page every day for the day's promo code. Everyone wins.
2. Check out Fringe's nifty guides
The helpful Fringe folk have put together themed guides to match you with what you'll love. Comedy fans can flick through a list of comedy highlights; and funny and fierce feminist works have been compiled into a list of shows to see. This year's program is also packed with plenty of pieces by talented Indigenous artists, and you can see them all in one handy guide.
3. Create a wishlist to curate your festival
Fringe has made it easy to whittle down your hit-list of shows by creating the Bank Australia Wishlist on their website. If you share your wishlist on Facebook and Twitter before September 13, you'll go into the draw to win the Ultimate Fringe Festival Party Pack.
Plan your perfect Fringe by heading to the website – tickets are now on sale.