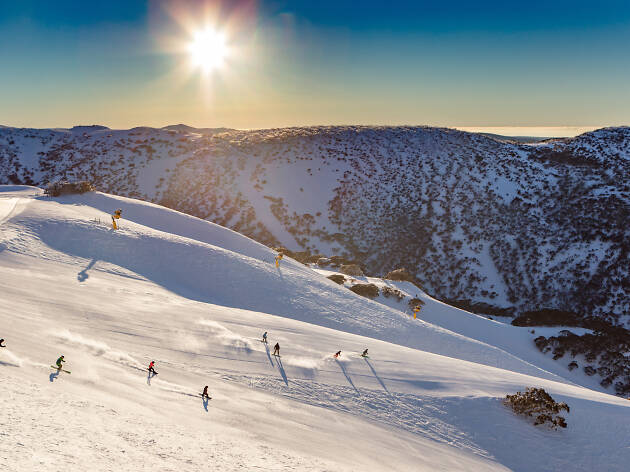 A comprehensive guide to Victoria's snow season
Wondering where to go skiing near Melbourne? Here's where to find snow around Victoria
Victoria's alpine region is the place to be come winter. Snow has fallen on the mountain tops making it a prime escape from the hustle of the big city, whether you're a skier, snowboarder, tobogganer or ardent hot chocolate fan.
Victoria has five major alpine resorts you can choose from, including Mt Buller, Mt Hotham, Falls Creek, Mt Baw Baw and Lake Mountain. So how do you decide where to visit? We've put together this handy list that sets out everything you need to know about Victoria's alpine resorts, from where to stay to entry prices and even off-season activities.
RECOMMENDED: How to do the snow on the cheap in Victoria.
According to advice from Victoria's health department, Victoria's ski season can resume on June 22, 2020. Snow sports will be permitted, though the use of shared sporting equipment should be minimised and you aren't allowed to share equipment that touches your face (like helmets, goggles or masks). You are allowed to stay overnight as long as the accommodation doesn't require the use of communal facilities. Read more here.
The information in this article is generic in nature – please check with alpine resorts directly before you head out.
Victorian alpine mountains
Find more outdoor adventures
For a breath of fresh air, head out of the city this weekend with our guide to Melbourne's best day hikes. From local wonders to seaside spectacles, regional Victoria is brimming with picturesque walks great for getting your heart pumping.