Heads up! We're working hard to be accurate – but these are unusual times, so please always check before heading out.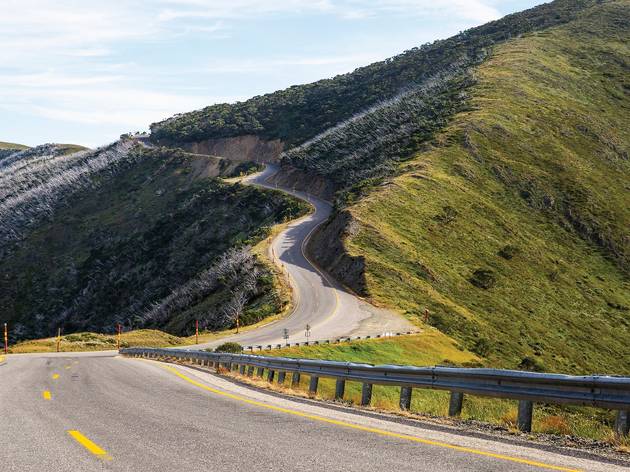 The best scenic drives in Victoria
Hit the road and explore some of the most beautiful roads to drive on in Victoria
Victoria's best scenic drives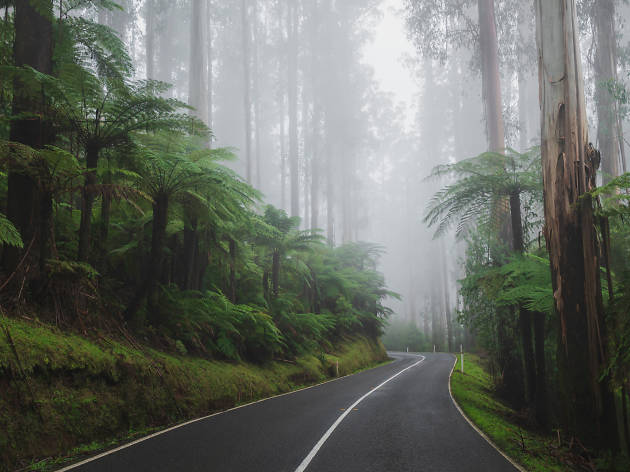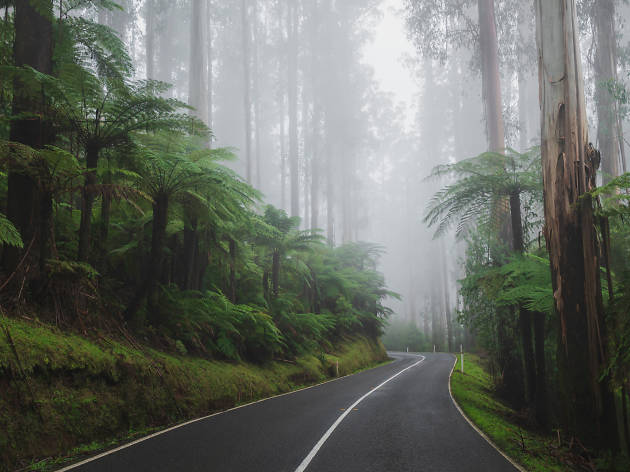 Photograph: Mitch Green
Distance: 56km
Get ready to meet some dinosaurs. Or at least that's what it feels like what's about to happen when you drive the Black Spur. As you tootle underneath pole-straight gums and past verdant ferns on a foggy morning (and it does not take much to make it foggy up there), it's not hard to imagine a velociraptor darting across your path. The road is best started at Lilydale and then followed through to Marysville. Drive carefully and keep an eye out for wildlife, fallen trees and hairpin turns on the way.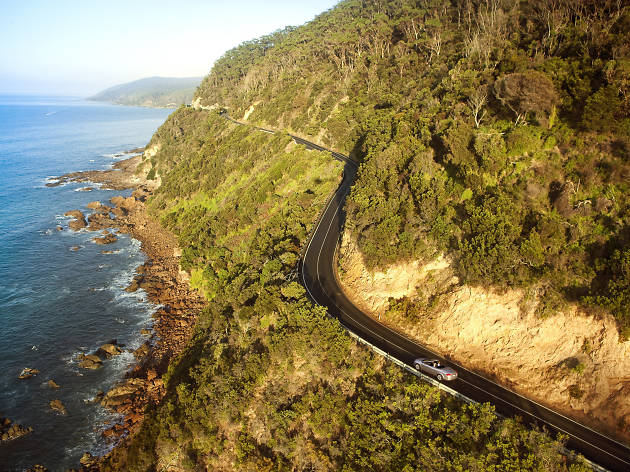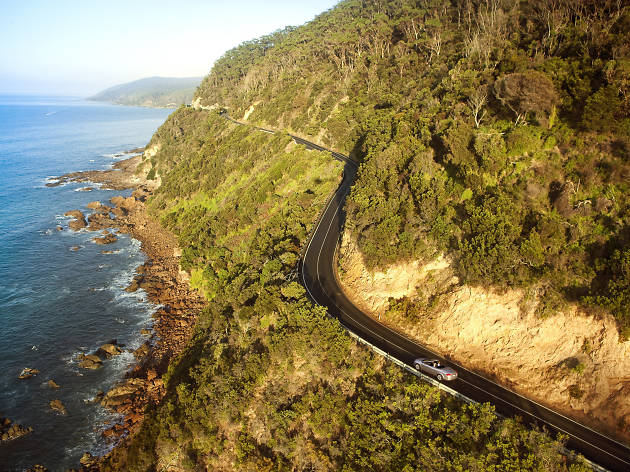 Photograph: Visit Victoria
Distance: 243km
We cannot stress this enough: it is not called the okay ocean road or the pretty good ocean road. It is called the Great Ocean Road because it is truly great, especially to drive. The winding 243km stretch takes you through fern-laden eucalypt forests and past sheer cliffs that peer out over an endless blue sea. There are plenty of small hamlets to stop in for coffee on the way as well as beaches aplenty. Keep an eye out for wildlife and blind corners.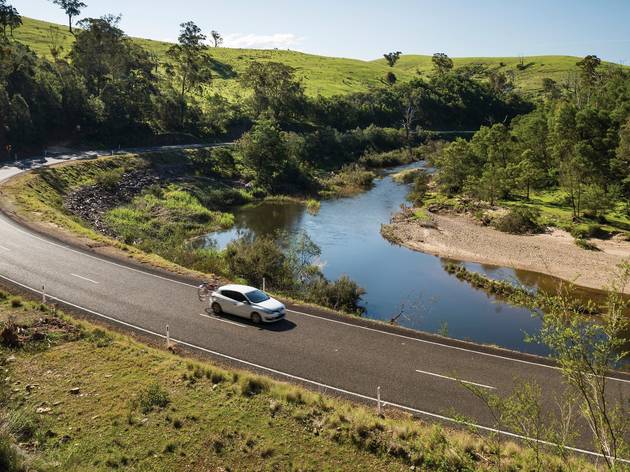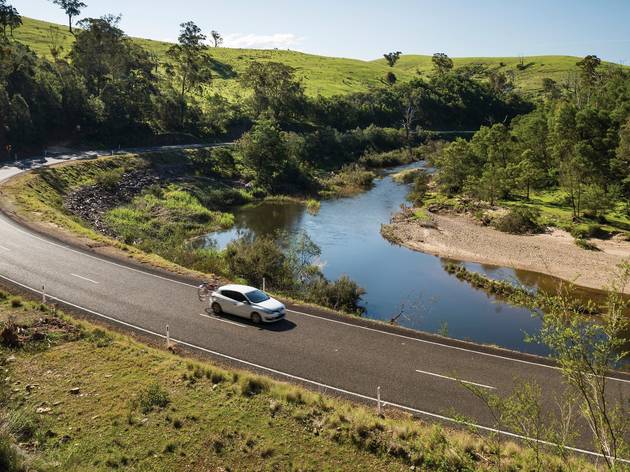 Photograph: Visit Victoria
Distance: 303km
You've met the Great Ocean Road. Now meet its colder, aloof, but just as magnificent sibling. This road stretches from Wangaratta in the west to Bairnsdale in the east, all the while traversing forested mountains and (in winter) snowy peaks. The B500 takes you through picturesque towns like Bright and Omeo and gives you the chance to meander off and explore regions like Beechworth. During winter, as the name suggests, the Great Alpine Road is also your ticket to ski resorts like Mount Hotham and Falls Creek.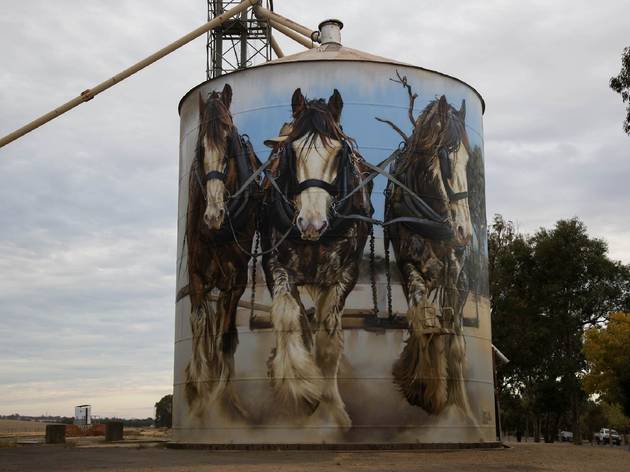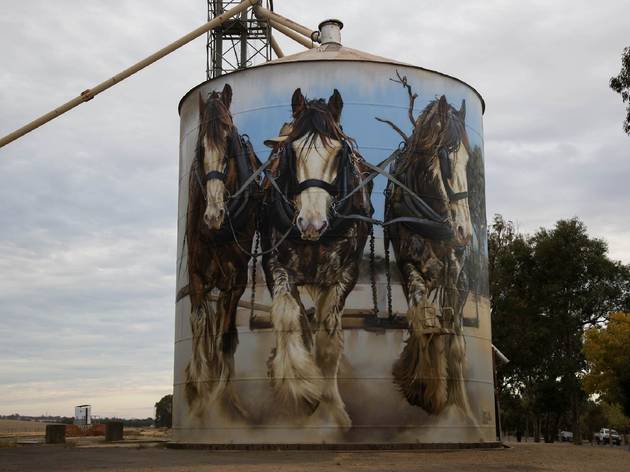 Photograph: Benalla Rural City Council
North East Victoria Silo Art Trail
Distance: 132 km
Driving and art: together at last. The Silo Art Trail features a chain of silos and other large regional buildings that have been upcycled into massive artworks by street artists. The North East trail starts at Benalla (home of the Wall to Wall street art festival) then continues to Goorambat where there is a trio of grain silos featuring works from Jimmy Dvate. The trail then takes you to Devenish, St James, Tungamah and Winton Wetlands, showcasing monolithic street art along the way.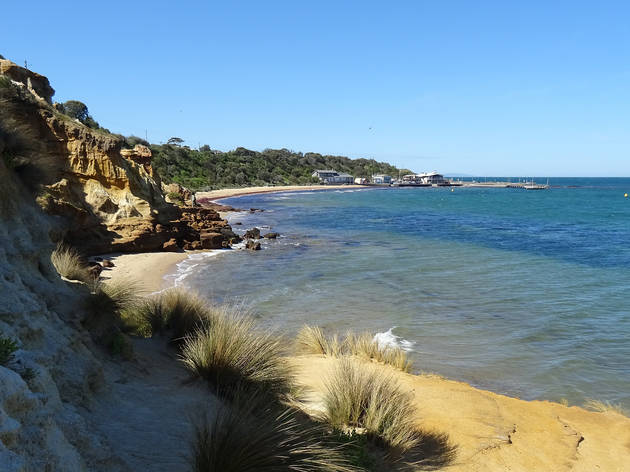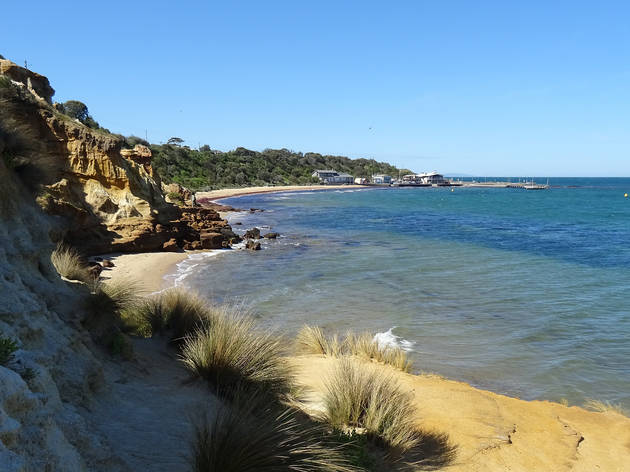 Photograph: Flickr / Ian Cochrane
Distance: 18km

Melbourne might not be known for its beaches in a way that Sydney is, but no one told Beach Road. This suburban roadway between Mordialloc and Brighton is a great option for those wanting a good drive, not a long drive. On the way, you can stop at some of Melbourne's best beaches if you so desire, as well as rubberneck at the monolithic beachfront homes of the city's one per cent.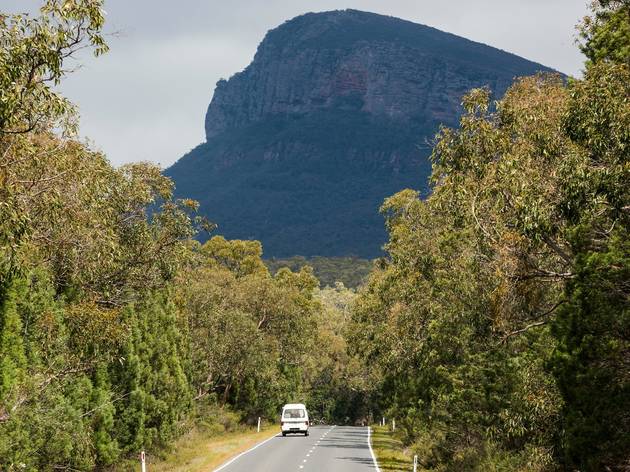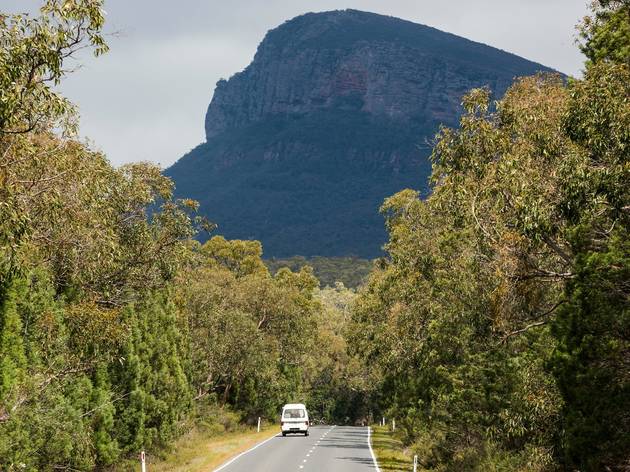 Photograph: Visit Victoria
Distance: 64km
The Grampians is arguably one of Victoria's best national parks, with dramatic sandstone mountains and views that will make you say, "Kosciusko who?". If you'd prefer to enjoy the region from the comfort of your car, the Grampians Road drive from Halls Gap to Dunkeld is a wonderful way to do so. On one side you'll see mountains, on the other, you'll pass by the beautiful Lake Bellfield and seemingly endless craggy plains.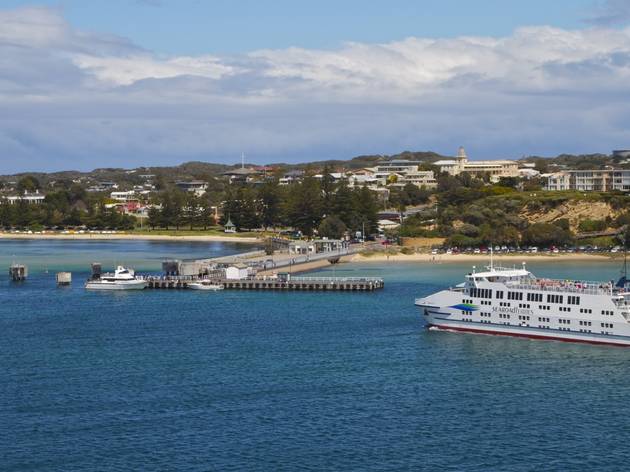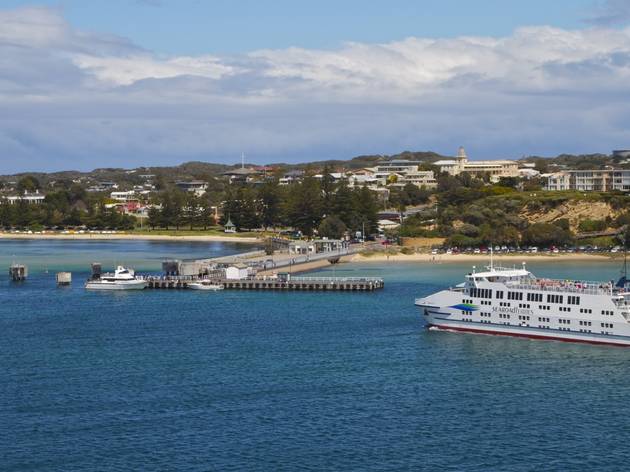 Photograph: Visit Victoria
Distance: Approximately 230km
Thanks to the magic of ferries, you can drive a full loop around Port Phillip Bay. Starting from Melbourne, head west to Geelong and then down to Queenscliff. From there, book you and your vehicle passage on Searoad Ferries to Sorrento where you can follow the Nepean Highway back to Melbourne. You'll get the best ocean views from Queenscliff onwards, but there's definitely a certain windswept charm to the scrubby, straw-coloured fields of the Bellarine.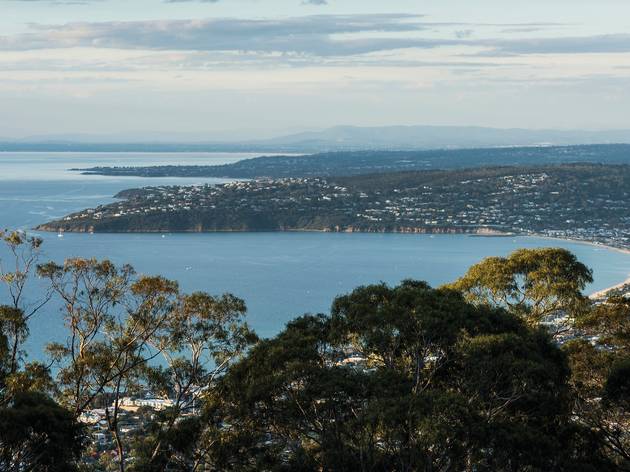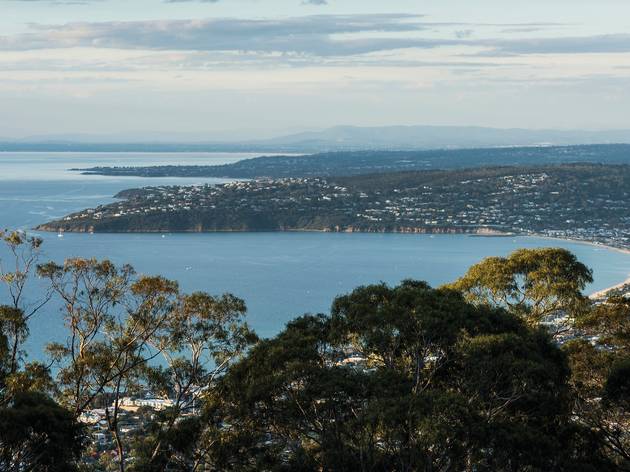 Photograph: Visit Victoria
Distance: 20km

Arthurs Seat is the highest point on the Mornington Peninsula and unsurprisingly has some pretty neat views of the bay. Heading up the hill makes for a perfect Sunday drive. Be warned though – this is one of the windiest roads in the state with plenty of hairpins. Once you've made it up the hill, you can do a loop by travelling on Purves then Main Creek Road, or you can head further north and explore Red Hill (known for its wineries).
Discover more Victoria
Think you've seen all of Victoria? Take a gander at some of the state's most unfamiliar locations, from ancient caves to European flower farms.