Bar Lourinha x Captain Moonlite End of Summer Party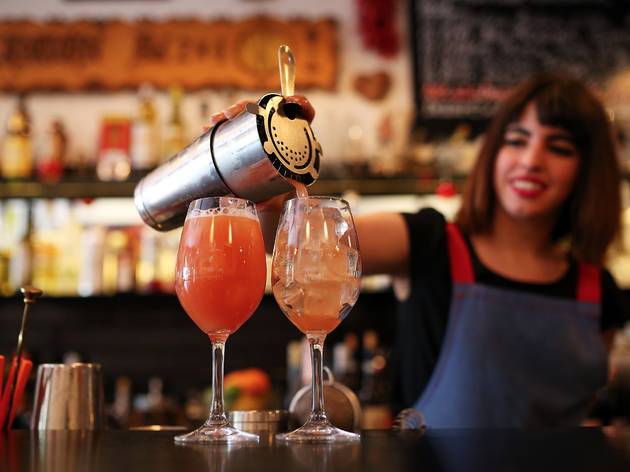 This Greek style party will feature plenty of ouzo, dancing and even plate smashing
Bar Lourinhã and Captain Moonlite are joining forces to throw an end of summer party. Matt McConnell from CBD Spanish-Portuguese hideaway Bar Lourinhã is teaming up with Matt Germanchis from Anglesea's beachy Euro starlet Captain Moonlite to create a feast filled with Hellenic flavours.
For one night only on Tuesday March 6, Bar Lourinhã will transform into a Greek taverna complete with plenty of ouzo, dancing and plate smashing. The seven-course shared menu has all the hallmarks of a traditional Greek feast (such as free-flowing Assyrtiko) alongside some modern plates. Inspired by McConnell and Germanchis's travels to the Aegean, the feast will feature delights like fried chickpeas with avgolemeno and fried bread, twice cooked Samos octopus and lamb forequarter with smoked yoghurt.
Tickets to the end of summer Greek feast are $95 and includes meze, a seven-course shared dinner, Greek wine, ouzo and entertainment. Give Bar Lourinhã a call on 9663 7890 to book your spot and remember to bring your Zorba shoes.