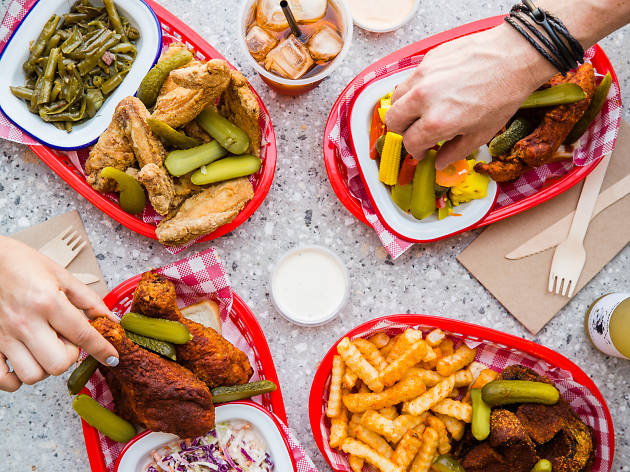 The ultimate karaage showdown
How do you like your fried chicken? Do you like it spicy, or completely unadulterated so you can tear through the crisp batter to the soft, marinated flesh?
Well, Belles Hot Chicken is giving you the opportunity to vote with your mouth in an epic fried chicken showdown that pits the south against the east. Carolina versus Japan. Pickled cucumber versus radish. Belles head chef, Mogan McGlone, has convinced fellow natural wine lover and chicken fryer of Bunon (Japan), Shigeru-San, to hike it to Melbourne to see whose cuisine reigns supreme.
Grab tickets via Eventbrite, but make sure you're booking in for the right session. May 4 will transform the Fitzroy branch of Belles Hot Chicken into an even hotter bed of fried chicken fans. At $25 a head, you can get yourself a seat to the battle inclusive of food, and your pick of the exclusive natural wine selection chosen for the night.
Happy Fry-day.