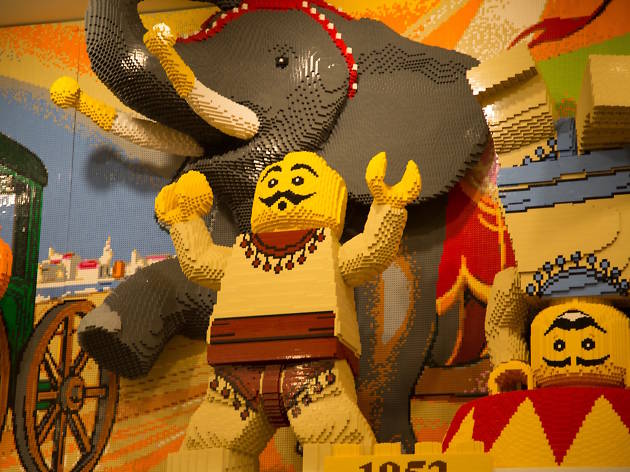 Australia's largest Lego convention heads to Melbourne
If you're a Lego fan, then there's nothing quite like seeing intricate Lego models in real life. That's where Brickvention comes in. Australia's premier fan-run Lego convention – which has been running for over a decade – is back in Melbourne. A huge number of Lego models fill the Royal Exhibition Building for two days.
Lego fans of all ages have the chance to meet talented brick smiths, who proudly display their trains, castles, pirate ships, spaceships, planes, buildings, Star Wars models and more.
Punters can also have a play in the build zone, stock up on rare sets of Lego in the merchandise area and be inspired to build incredible creations of your own. Legoland Discovery Centre is also hosting a huge Minifigure swap throughout the weekend – punters can trade superheroes for villans or pirates for police officers at the Legoland Discovery Centre's Brickvention booth, where there are over 3,000 Lego Minifigures to choose from.
Tickets to Brickvention only available online, and Lego fans of all ages are invited to attend on the Saturday from 9am-5.30pm and Sunday from 9am-4pm. Purchase your tickets via the 'buy tickets' button above.