Cheap Date Mondays at Burma Lane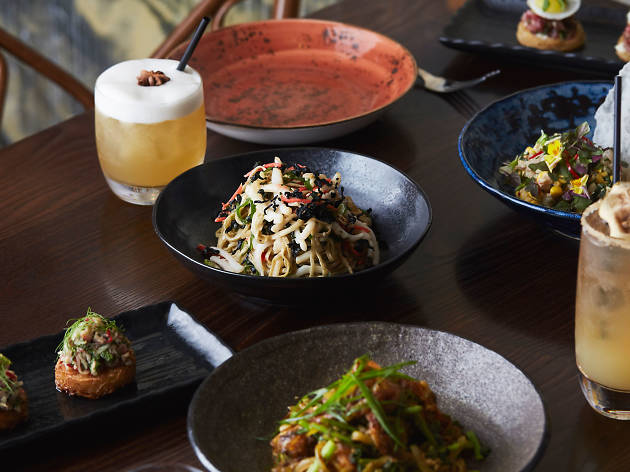 Get a value-for-money lunch or dinner at Little Collins Street's multicultural diner
If you've got a while to go before payday but you're craving some fine food then let us introduce you to Burma Lane's Cheap Date Mondays.
Every Monday Burma Lane do two-for-one 'feed me' banquets. That means you get enough food for you and a mate on Burma Lane's $39 or $50 lunch menus, or on their $69 or $85 dinner menus. It's one of the best ways to indulge in fun modern Asian dishes without blowing your budget.
Start your week right with a cheap dinner date at Burma Lane. To take advantage of this economical offer make sure you mention it at the time of booking.