Cinco de Mayo at Welcome to Thornbury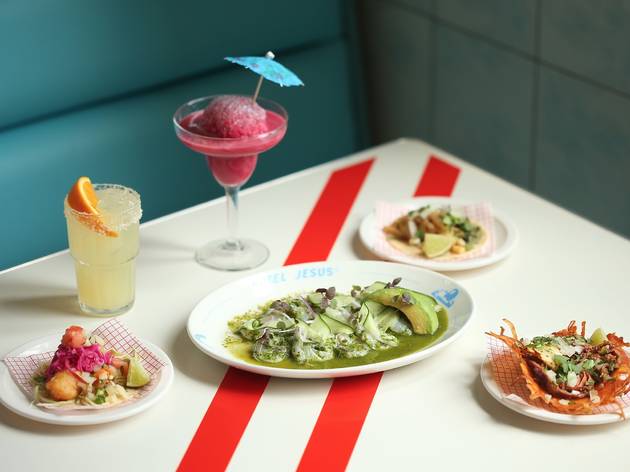 Melbourne's best Mexican joints are teaming up for pop-up restaurant in Thornbury
If you love Mexican food, chances are you've been stuck on the Mamasita queue more than a few times, because god knows those tacos are worth waiting for. Luckily for you, here's a chance for you to skip the line for once.
Mamasita and Hotel Jesus are opening a joint pop-up restaurant at Welcome to Thornbury for Cinco de Mayo, traditionally a celebration held on May 5 in Mexico to commemorate the Mexican army's victory over the French at the Battle of the Puebla in 1862.
Melbourne's first taqueria and its sister casual restaurant will be serving their crowd favourites, so get ready for lots of tacos and Mamasita's classic spicy corn on the cob. Still hungry? The pop-up restaurant will be joined by Mexican food trucks including Dos Diablos Mobile Cantina, ChillBro Paletas, La Revolucion, and more.
And what's a Mexican party without beers and margaritas? The Welcome to Thornbury bar will be serving up plenty of both all weekend long.