Here's what happened at Little Creatures Live at GABS Beer Cider and Food Fest
The craft brewery that likes to do things differently has created a party that's doing the rounds of our capital cities, called Little Creatures Live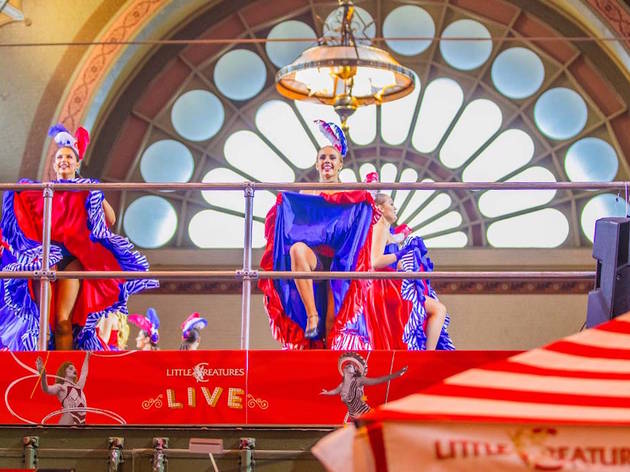 1/11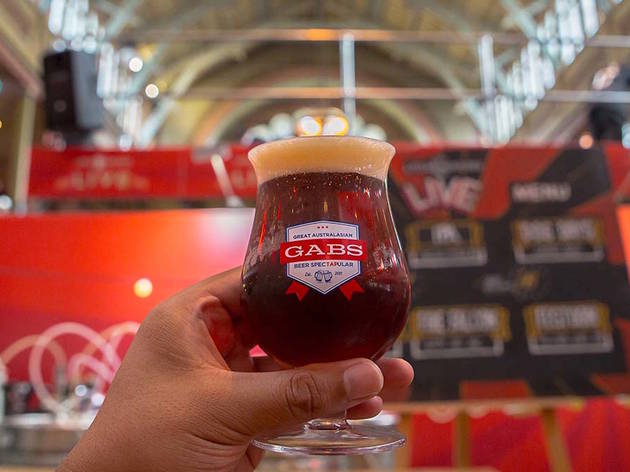 2/11
3/11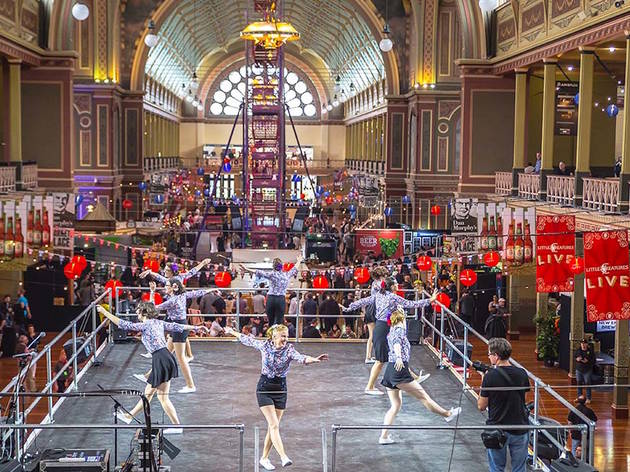 4/11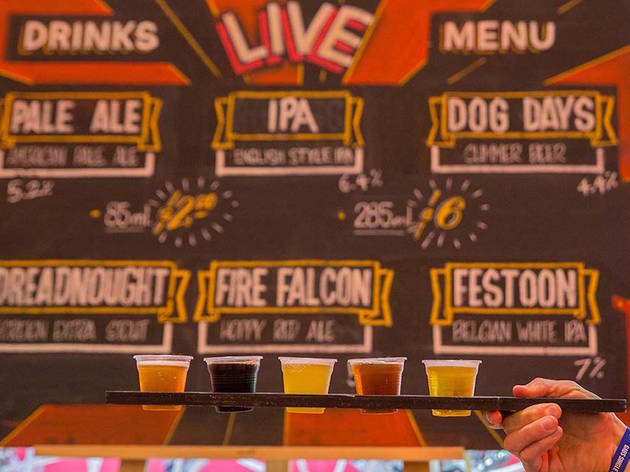 5/11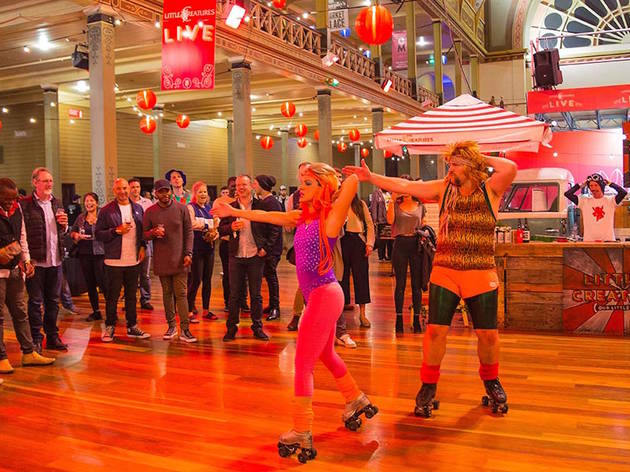 6/11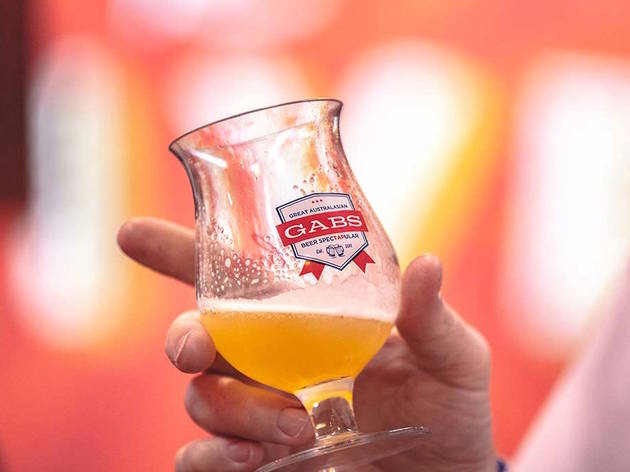 7/11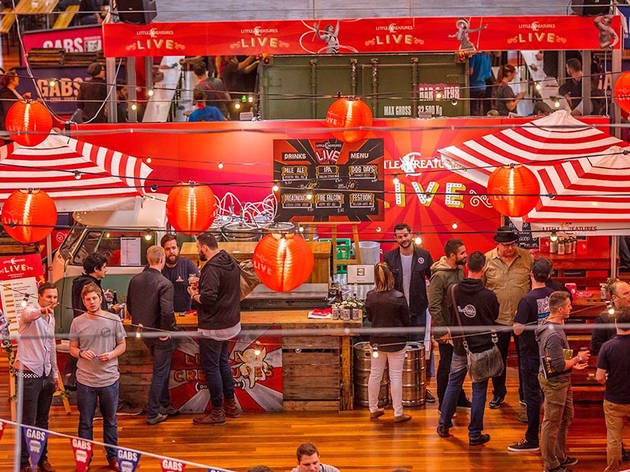 8/11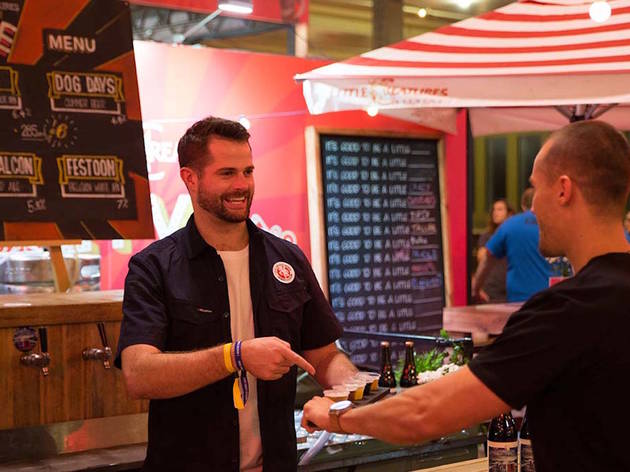 9/11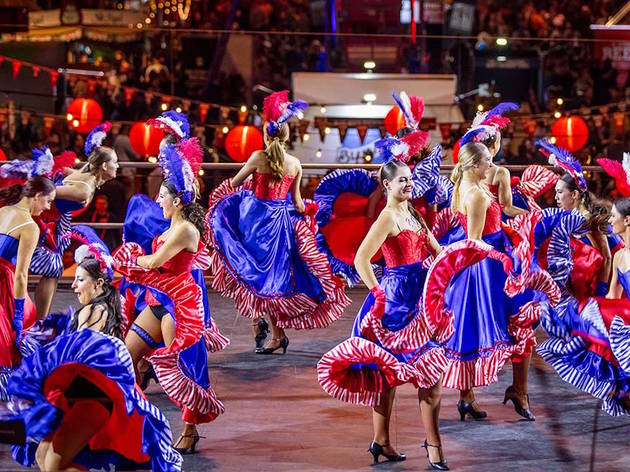 10/11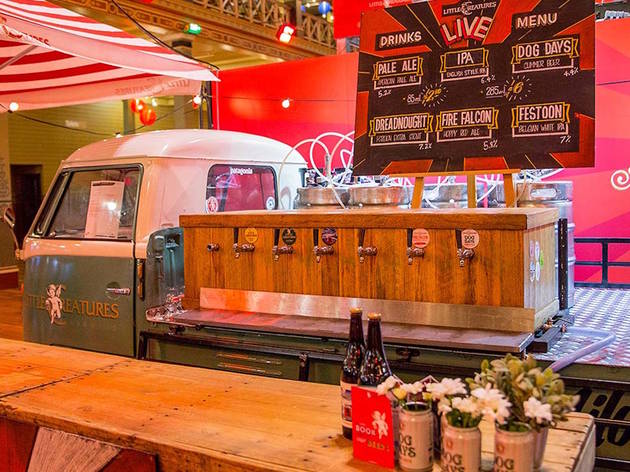 11/11
What do jugglers, can-can dancers and drummers have in common? They all wowed crowds at GABS Beer, Cider and Food Fest in Melbourne last weekend (May 19-21), thanks to a certain West Australian brewery who are known for being more than a little bit quirky.
Last week, Little Creatures took their travelling roadshow series to Collingwood pub the Gem. This time, they went from cosy pub to the big stage, setting up a huge pop-up beer and performance space at one of the largest beer festivals in the southern hemisphere.
It was hard to miss the red and white-striped umbrellas, Kombi van, and elevated stage smack bang in the middle of the Royal Exhibition Building. Thirsty beer-lovers gravitated to the bar, where friendly Little Creatures brewers served up six of Creatures' tasty beers, including a Festoon White IPA brewed specially for GABS, as well as the winter seasonal Fire Falcon Hoppy Red and their new single batch Dreadnought Foreign Extra Stout. (Praise be to whoever invented tasting paddles!).
Suddenly, all eyes rose to the stage on top of the bar. A team of marching band-style drummers erupted into a thunderous performance, lighting a fire under beer-lovers in even the farthest corner of the room.
Throughout the day and night, performers seemed to suddenly appear on the stage, each one completely different from the last. Minds were blown when a team of acrobats lifted each other in increasingly difficult positions, and when a bevvy of colourful can-can dancers whipped crowds into a frenzy.
There was no telling what would happen next, but that's the beauty of Little Creatures Live – you're always in for a good time, no matter what surprises are in store.