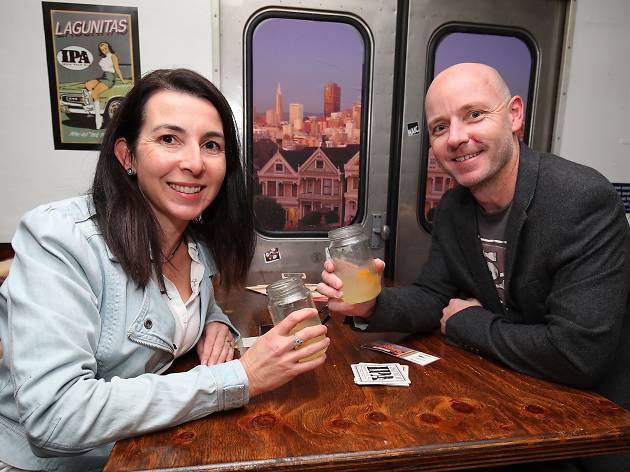 Here's what happened at the MELSFO party
About 90 people were California dreaming at Collingwood burger joint Easey's to celebrate the start of direct Melbourne-San Francisco flights. Here's how it went down
The ground level looks like familiar Collingwood burger joint Easey's, with people enjoying burgers, shakes and beers, but take the lift up four floors and suddenly you're in San Francisco.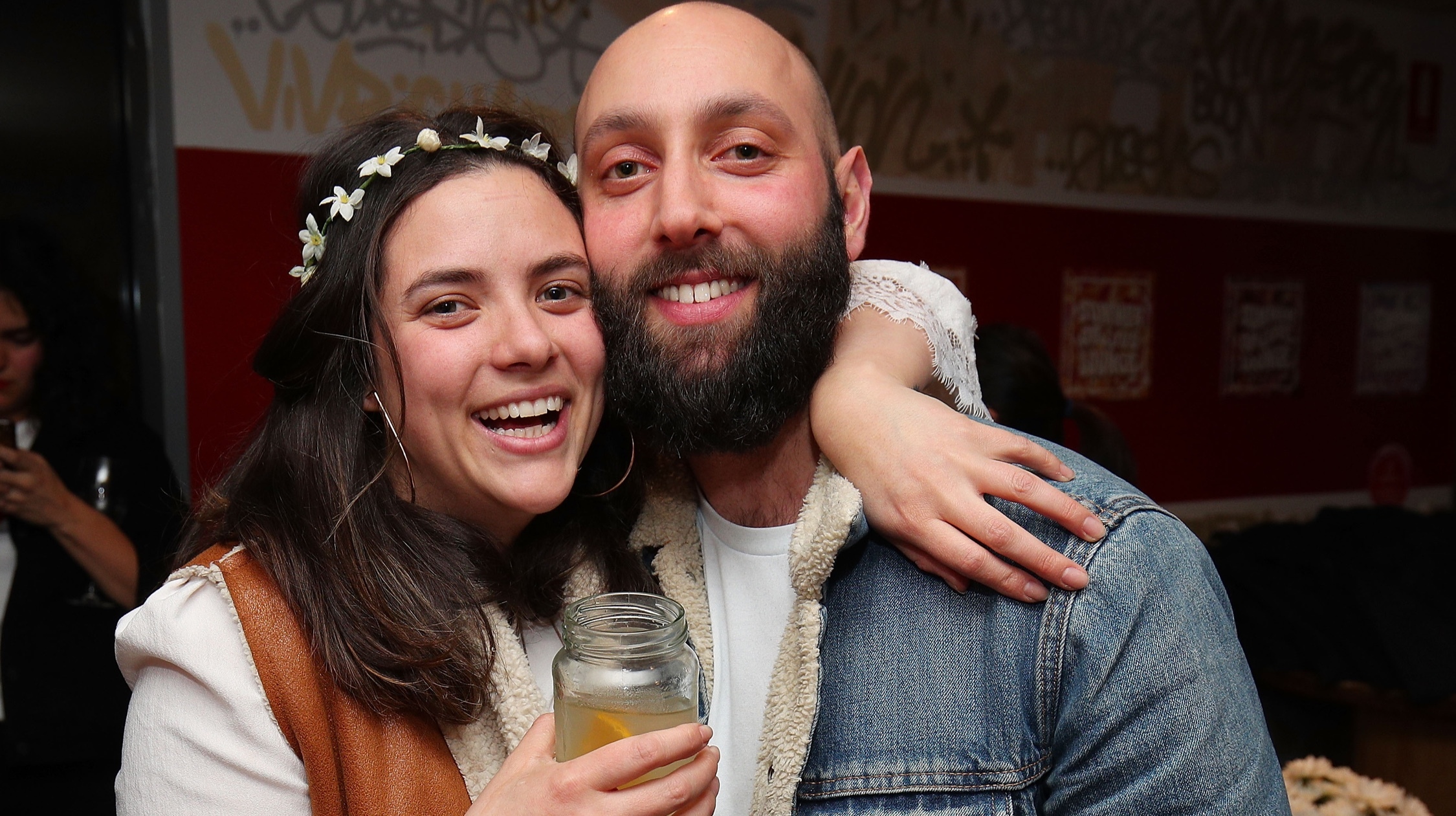 Through the windows of the train carriage on top of the building you can see famous San Francisco landmarks like the Golden Gate Bridge, the famous Painted Ladies houses and the Castro neighbourhood.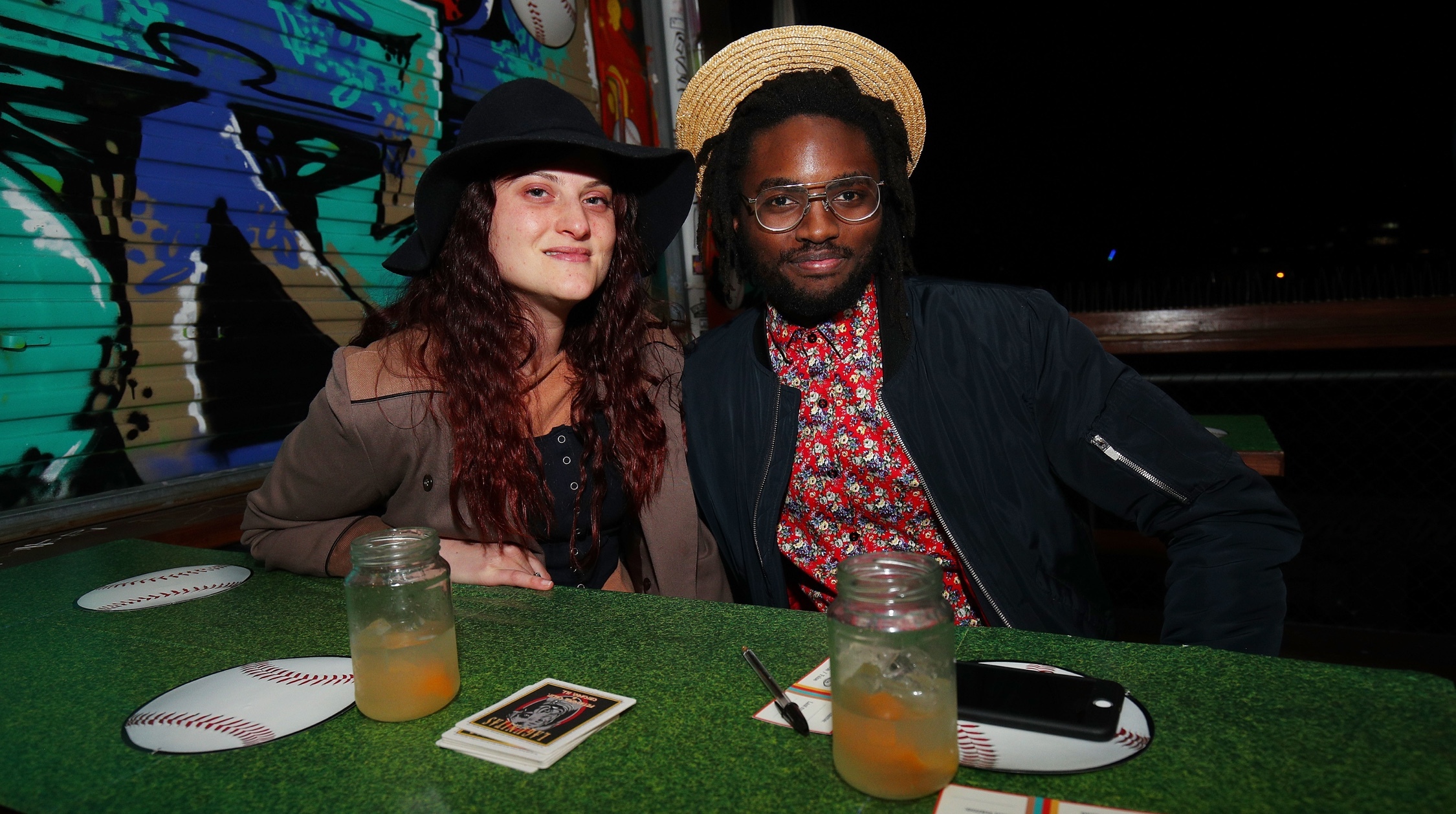 Down a few steps and you're suddenly in San Francisco's famous AT&T Ballpark, home of the San Francisco Giants baseball team. Astroturf lines the tables, with decals of baseballs and players on the walls and windows. The view over the city is Melbourne, but the vibes are pure San Francisco.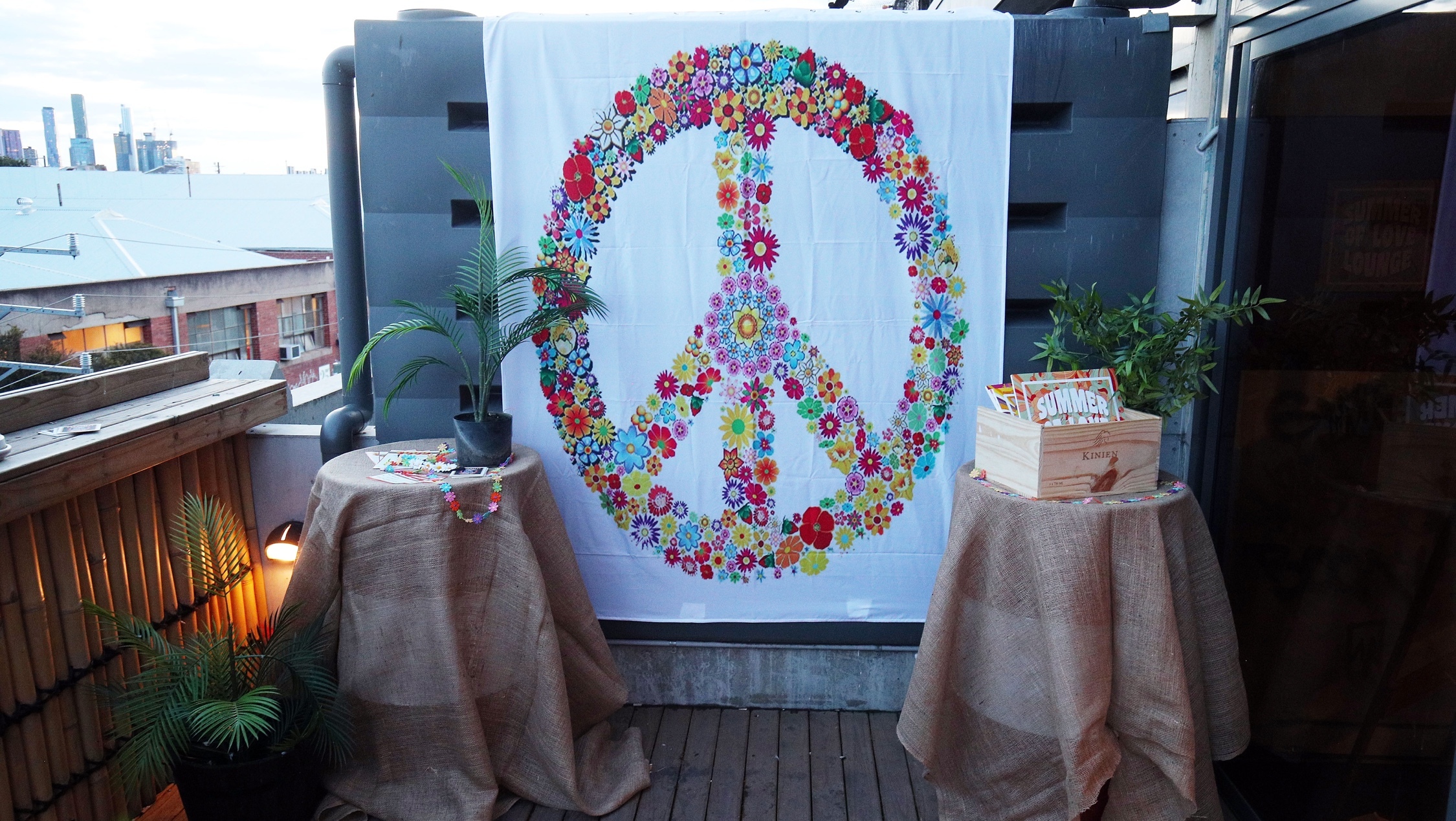 Another level down is the Summer of Love Lounge. San Francisco's Haight-Ashbury district was the beating heart of the hippie movement in the 1960s and '70s, after all, so flower power reigns supreme here. Tie-dyed cushions, hessian tablecloths, a flower-power nuclear disarmament sign and chilled '60s music completes the vibe.
The occasion was San Francisco Travel's party to celebrate the launch of direct flights from Melbourne on September 1. Guests very much had the Bay Area on their minds, as they all stood to win two nonstop return flights. To win, everyone had to answer five true or false quiz questions about San Francisco (yes, it is the birthplace of Levi Strauss, the Martini and the fortune cookie). Second prize was a customised backpack made by rad San Francisco-based bag manufacturer Timbuk2, which is opening its first store in Melbourne on Friday, September 7.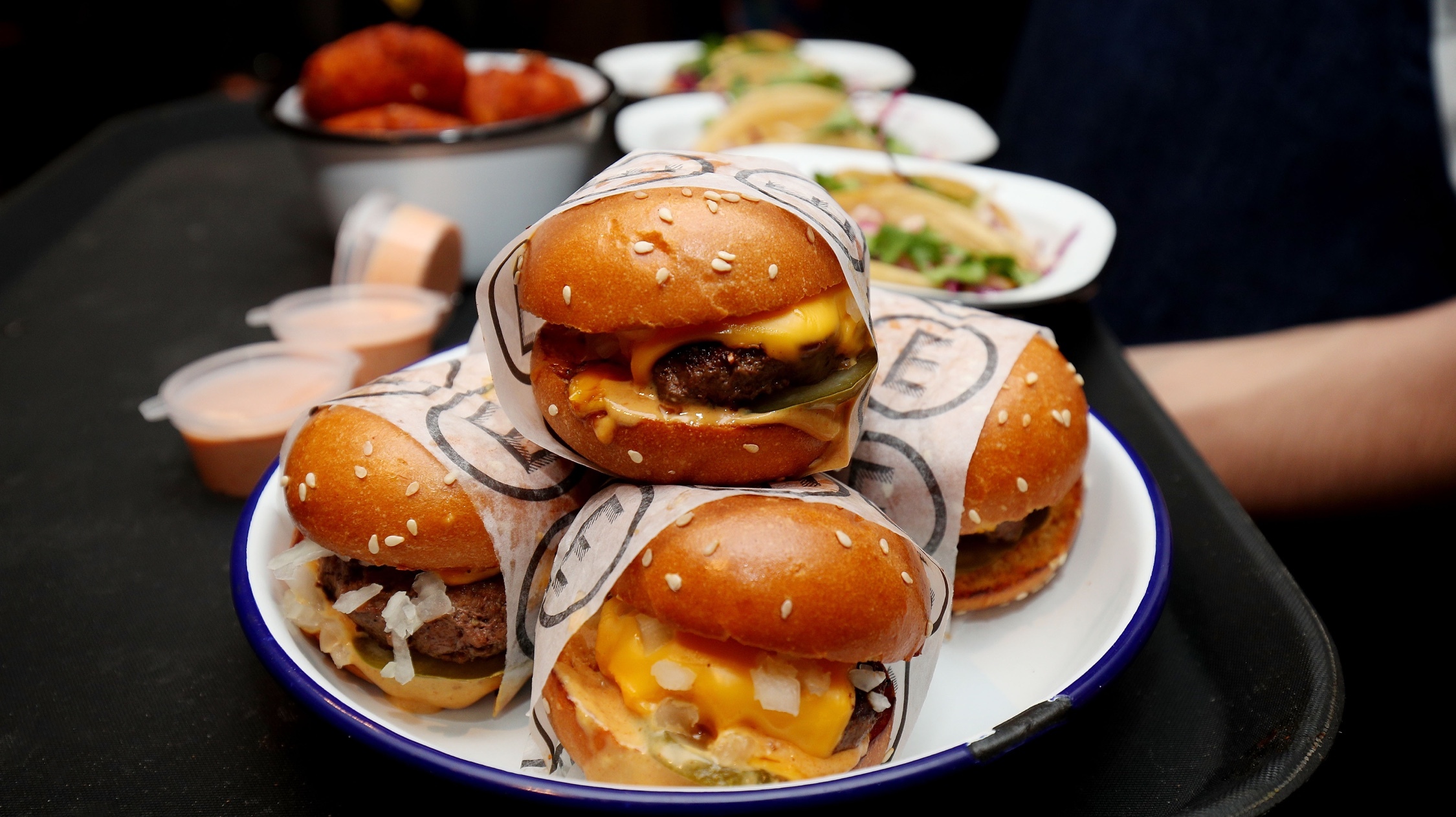 The food comprised American (and some Tex-Cali) classics: cheeseburgers, macaroni-and-cheese balls, jackfruit tacos, crab rolls, and tater tots. Ice-cream sandwiches were a big hit, with vanilla ice cream filling two soft chocolate-chip cookies. The ice-cream sandwich was also invented in San Francisco, so it would have been rude not to honour tradition. The wines were La Crema Monterey chardonnay and pinot noir, and American beer Lagunitas was on tap. And the Golden Gate cocktail kept everyone refreshed.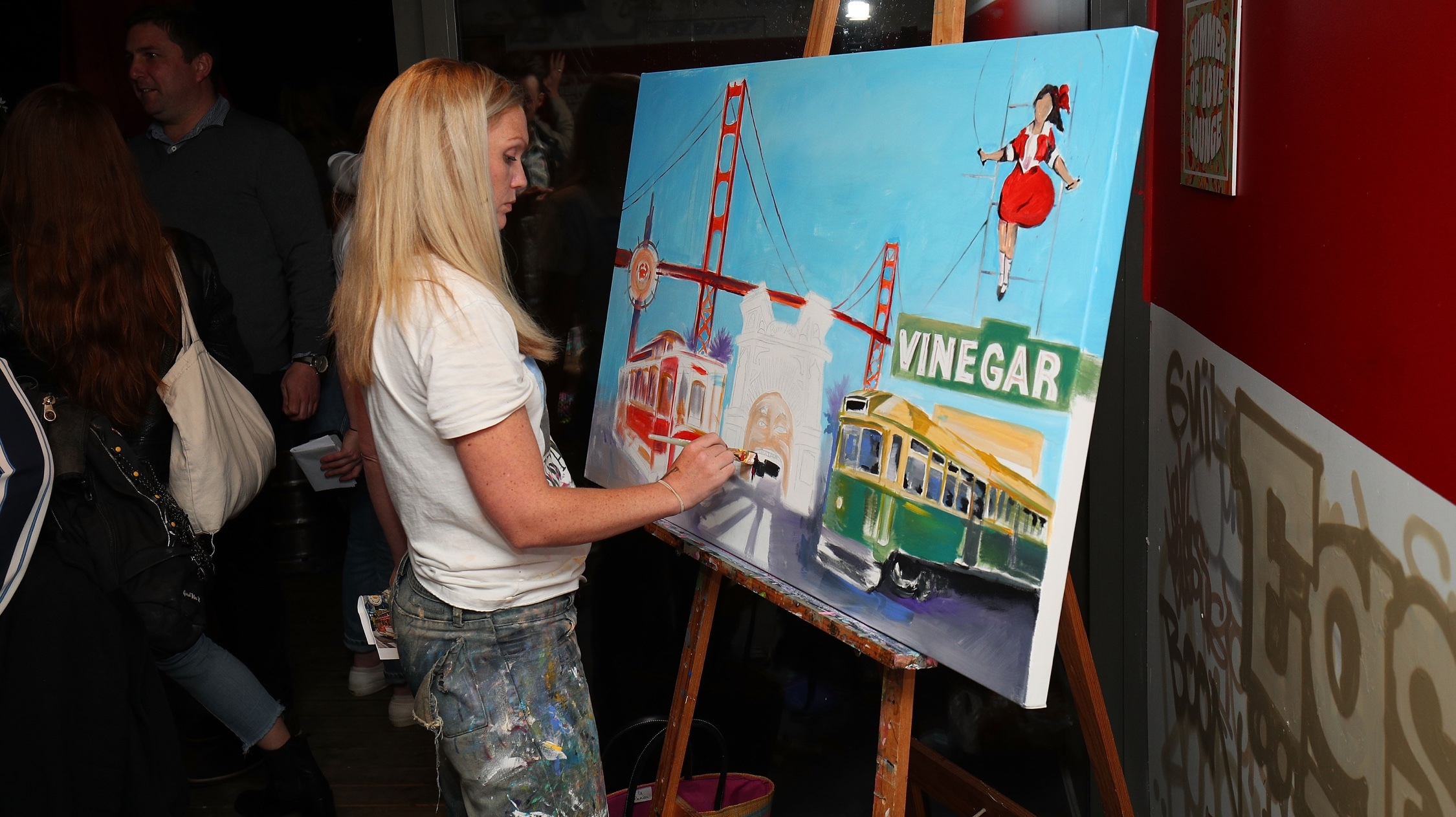 Artist Madeleine Simson painted a Melbourne-San Francisco scene on canvas, in which Skipping Girl Vinegar looms over Luna Park.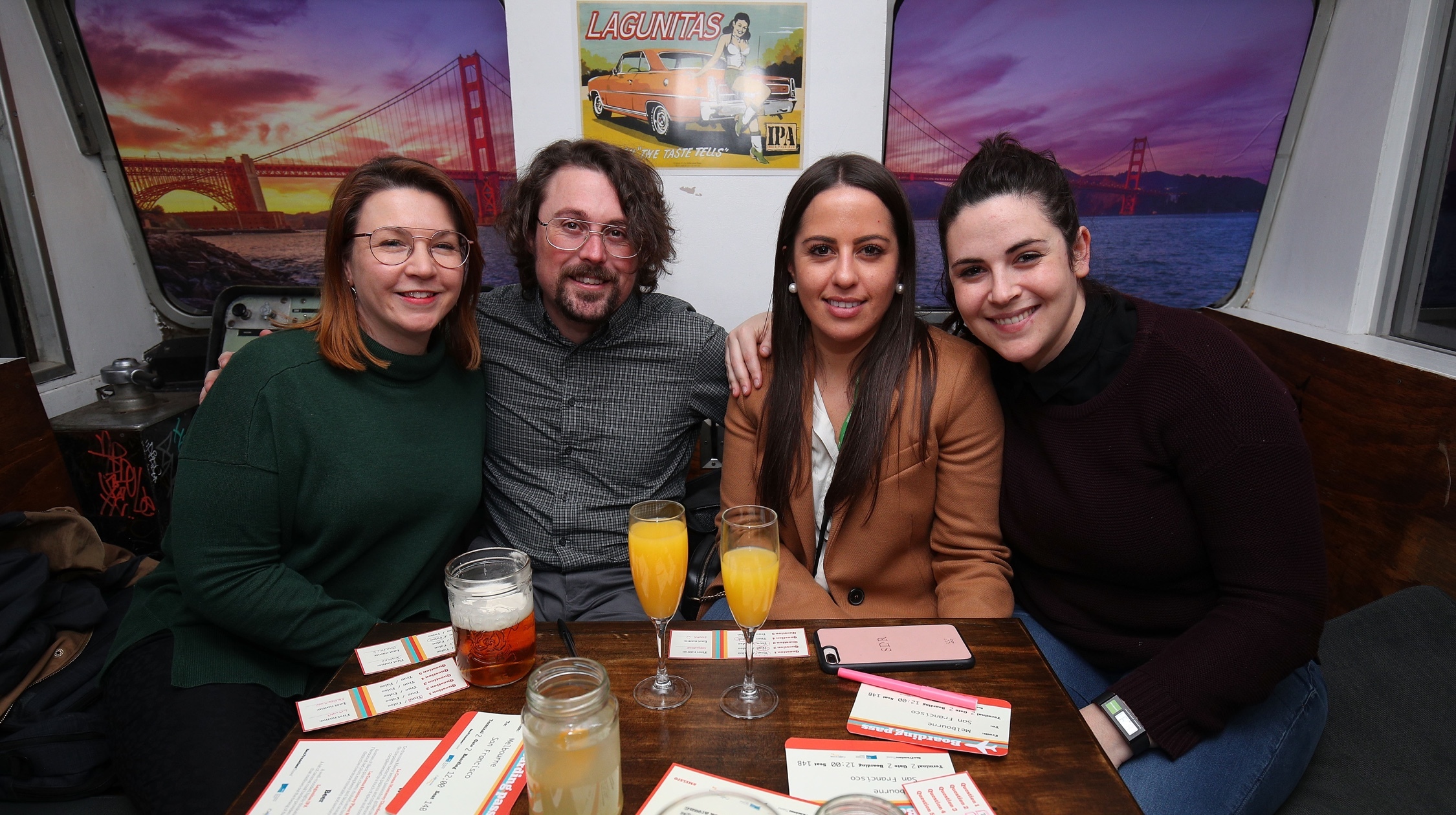 The moment that everyone was waiting for arrived: the prize draw. A hush fell over the revellers as Jorge was revealed as the winner of the Timbuk2 bag. And then for the big one: Sarah is the lucky winner of the trip to San Francisco.
But even though it's only Sarah who gets to go for free, you can also leave your heart in San Francisco – there is now a direct flight straight from Melbourne to SFO. No pesky stopovers, no changing planes, no hassle. Flowers in your hair optional.
Read more about San Francisco's vibrant SoMa district.
All photographs by Graham Denholm
Best selling Time Out Offers