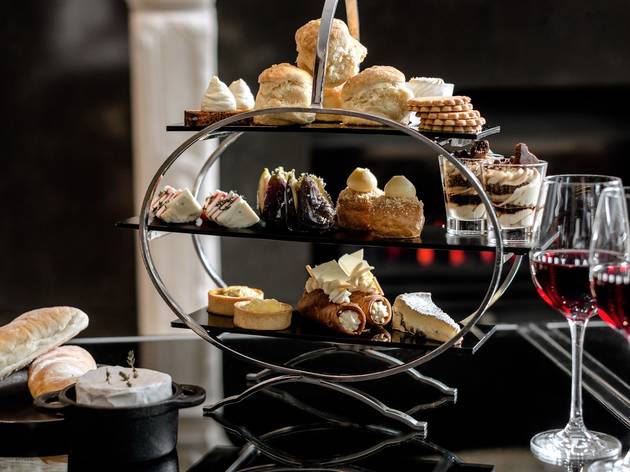 1/7
Photograph: Supplied/Meagan Harding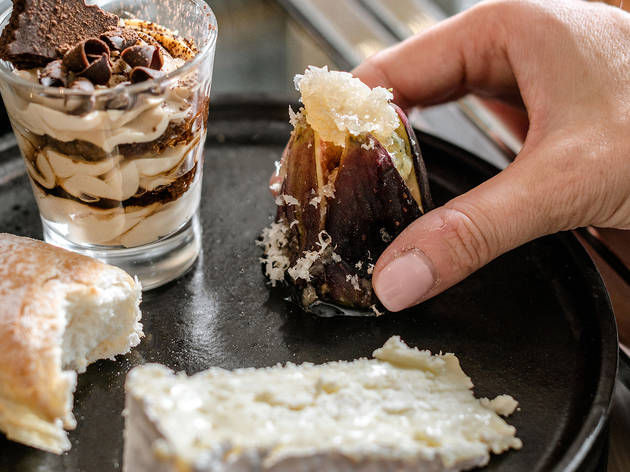 2/7
Photograph: Supplied/Meagan Harding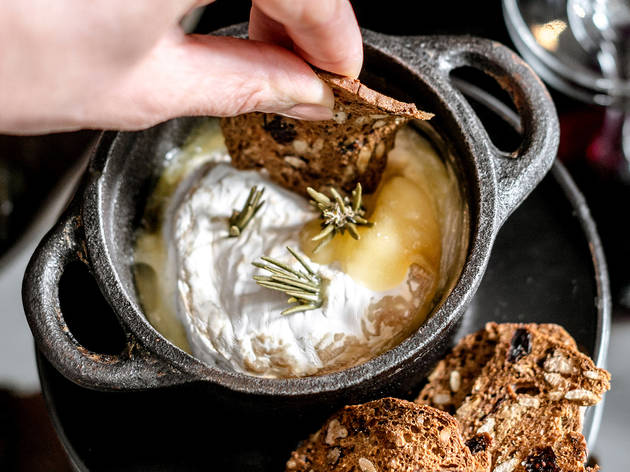 3/7
Photograph: Supplied/Meagan Harding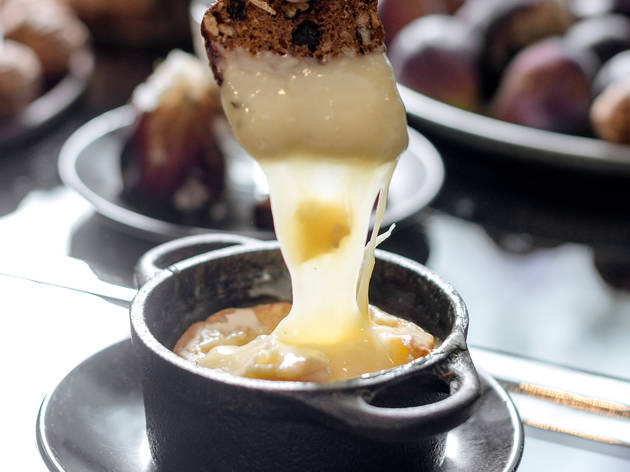 4/7
Photograph: Supplied/Meagan Harding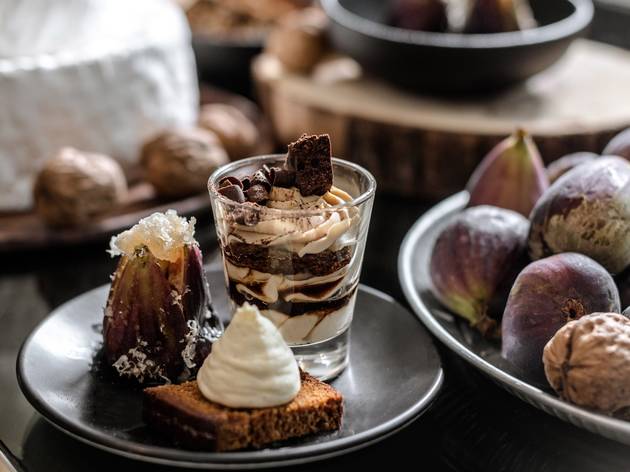 5/7
Photograph: Supplied/Meagan Harding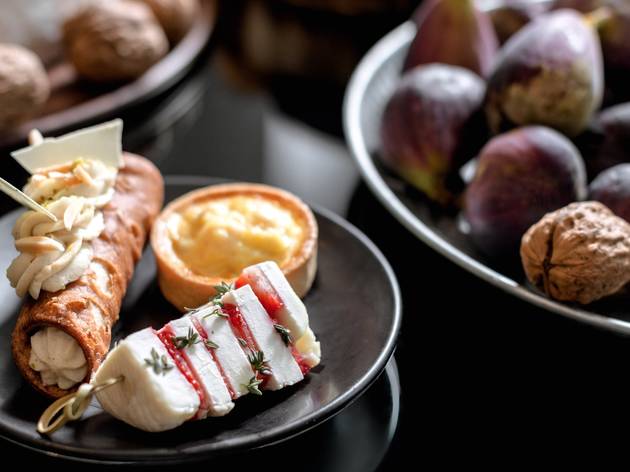 6/7
Photograph: Supplied/Meagan Harding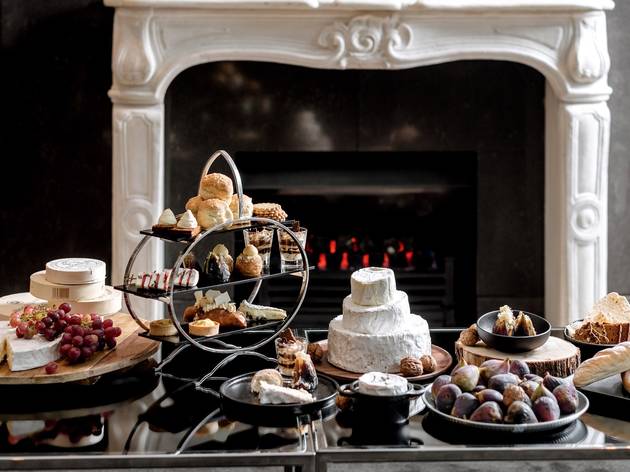 7/7
Photograph: Supplied/Meagan Harding
This'll be gouda: the Westin Hotel is doing a cheesy take on classic high tea
What's better than gorging yourself on scones, finger sandwiches and Champagne at a regular high tea? Gorging yourself on piles and piles of cheese at the Westin's un-brie-lievable High Cheese event.
Westin executive chef Michael Greenlaw has teamed up with Anthony Demia from Maker and Monger for the event, which will bring a series of cheeses together in both sweet and savoury dishes.
Running until the end of the year, High Cheese will swap out the traditional scones and cream for scones with creamed Giorgio Cravero reggiano (which, no big deal, is the best reggiano affineur, or cheese ager, in the world). There will also be tiramisu with a cheesy twist, cannoli with a ricotta filling, fresh figs stuffed with gorgonzola and drizzled with honeycomb, the rare Carles Roquefort with cognac and pain d'épices and even a Holy Goat organic strawberry and thyme mille-feuille.
The coup de gras (pun intended) will be a whole baked Normandy camembert served with mini baguettes that you can rip apart and dip into the cheese, like your very own cheese fondue. Holy cheesus.
The Westin's High Cheese is priced at $70 per person and is available every day from 4pm. Guests can also match their cheese with wine by the glass, with varieties available from the likes of Ten Minutes by Tractor, Shaw and Smith and Penfolds.
Update 30/11/2018: The Westin will be holding a special 'Gold Edition' High Cheese on New Year's Eve at 6pm. This will be the last chance to sample High Cheese before it returns in mid-2019. The 'Gold Edition' High Cheese will include scones and cannoli covered in real 24k gold leaf and an OTT lobster tail mac and cheese dish with caviar. For $120 per person, guests will get a flute of Moët and Chandon on arrival and there will be a selection of free-flowing Victorian wines for two hours. Book in asap via this link.